Do you have to often work with documents in different languages? When you work with people located in different parts of the globe, this is inevitable. To better understand the documents you read or provide better context to your foreign counterparts, we recommend using Google Docs to translate these documents.
With Google Docs, you can access Google Translate directly and translate numerous pages in one go. This post will show you how to access this feature and alternative ways to work with foreign languages on Google Docs.
Advertisement - Continue reading below
Documents You Can Translate On Google Docs
Not sure about what documents you can run through this translation service? The answer is any document really. But here are a few you can start with;
Advertisements and marketing materials: If you have advertising copy, flyers, a script, and product descriptions for packaged goods, to mention a few, this feature can help you reach a more global audience.
Business correspondence: When you work in a diverse team, there's a high chance you'd have to use multiple languages to correspond. Use this feature for internal communications, when working with foreign clients or during press releases to a foreign audience.
Educational materials: Lesson notes, study guides, handouts, and other lesson materials can be generated on Google Docs and translated for your diverse students. It also helps your students study better, especially when they need to perfect writing in another language.
Books: Many authors work with translators when they need to translate their books from one language to another. This is a great way to cut the work on your manuscript by half.
Manuals: If you purchase a ton of consumer electronics and goods in general, you'll notice they have multiple languages on their manuals and packages. This is to cater for the countries they export to. So using this feature to generate multi-lingual manuals is also an option you can explore.
What Languages Can I Translate My Documents to?
There are over 50 languages you can translate to on Google Docs. This is because since this feature directly uses the Google Translate feature, you have access to the languages available there.
Some of the languages you can translate your documents to include;
Afrikaans, Arabic, Chinese (simplified), Chinese (Traditional), French, German, Dutch, Greek, Creole, Hebrew, Hindi, Korean, Japanese, Irish, Latin, Persian, Portuguese, Sudanese, Spanish, Swahili, Thai, Urdu, Vietnamese, and so much more.
Translate Your Documents on Google Docs
So if you have certain documents you'd want to translate into any of these languages, here's how to do this directly from Google Docs
Open your Google Docs app and open the document you want to translate
On the top left of your screen, you'll find the menu
Tap on "Tools" and from the dropdown, select "Translate Document"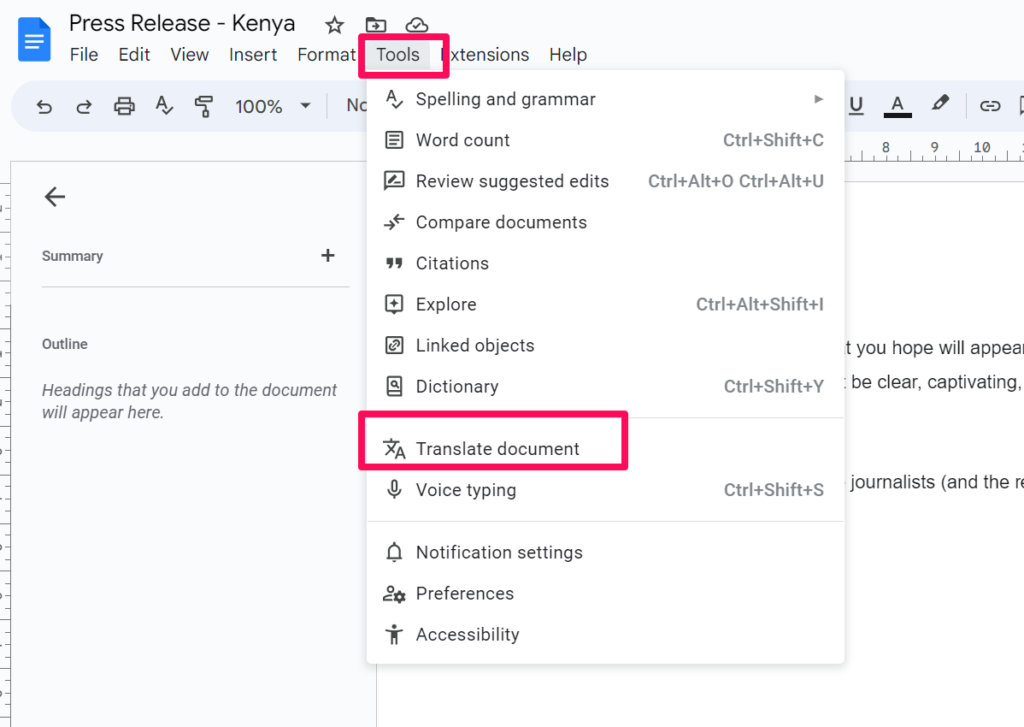 Enter the title of the new document and then select the new language you'd want to use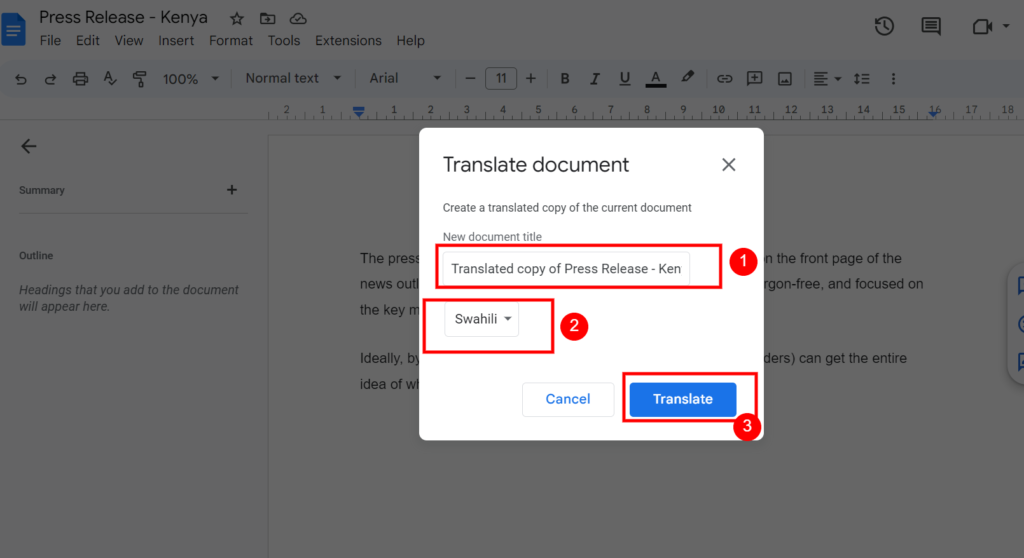 Tap on "Translate" and the translated version will open up in a new document.
It will also be automatically saved in your Google Drive
You Can Also Change Your Default Typing Language
If you have a team that already handles your official translations and you'd prefer to directly type in that language instead of translating, here's how to do this
Advertisement - Continue reading below
Open a new document in Google Docs
On the top right of your screen, tap on "File"
Scroll to the bottom of the dropdown and select "Language"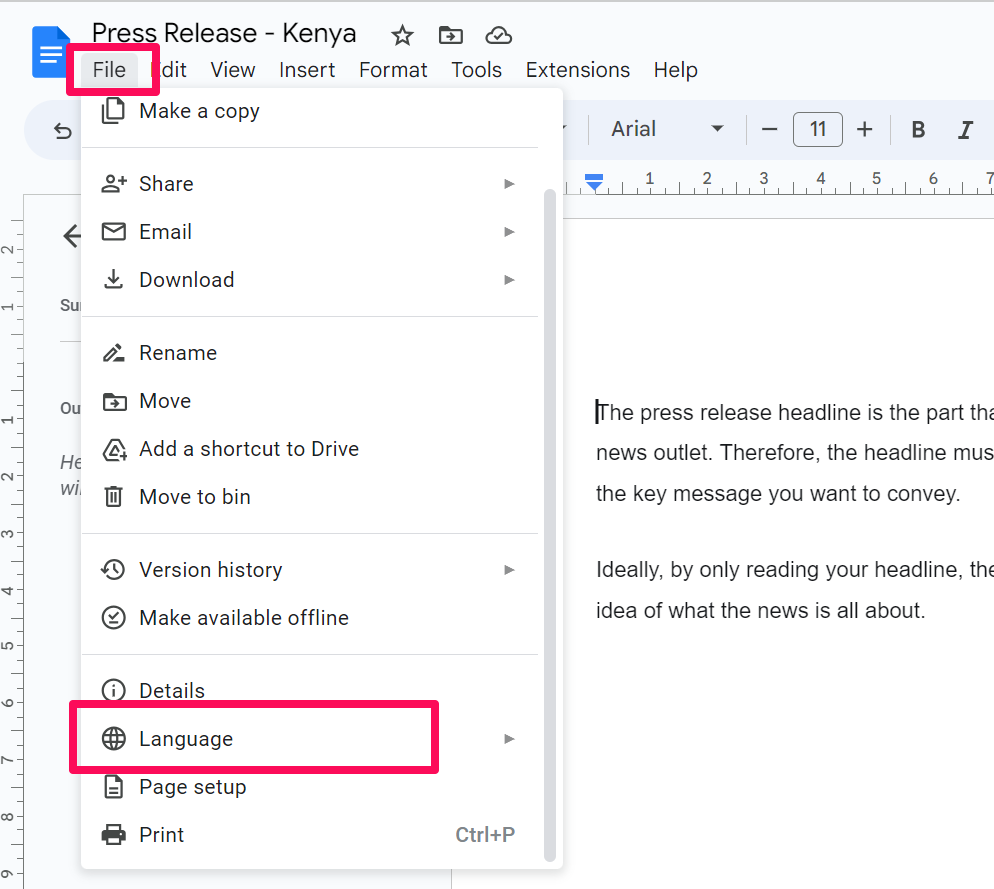 You'll be able to write in that preferred language from there on.
Fun fact, you can always do this in Google Sheets and Slides too. So you don't have to worry about also translating your presentation slides and more. Share this post with your friends who might need this and let us know how helpful it is in the comments below.