There are several features that make Samsung smartphones stand out, however, one that I find exciting (that isn't available on just any brand) is the hands-free photo feature. This feature lets you take really good selfie shots without having to worry about touching the side buttons or the onscreen shutter button. All you have to do is use a palm gesture to take a selfie. This feature offers flexibility, letting you rest your phone against a surface, setting it on a tripod, etc. This flexibility lets you take better pictures.
This feature is automatically enabled on Samsung phones. All you have to do is open your Samsung camera app, switch the camera to the selfie camera, stand in front of the camera, and raise a free palm to the camera. If the feature is enabled, a 3-10 seconds countdown should begin, after which your selfie will be taken.
Advertisement - Continue reading below
If this doesn't work, it means the feature is not enabled on your Samsung smartphone. Here's how to enable the feature on your smartphone.
---
---
Enable the Hands-free Photo Feature on Samsung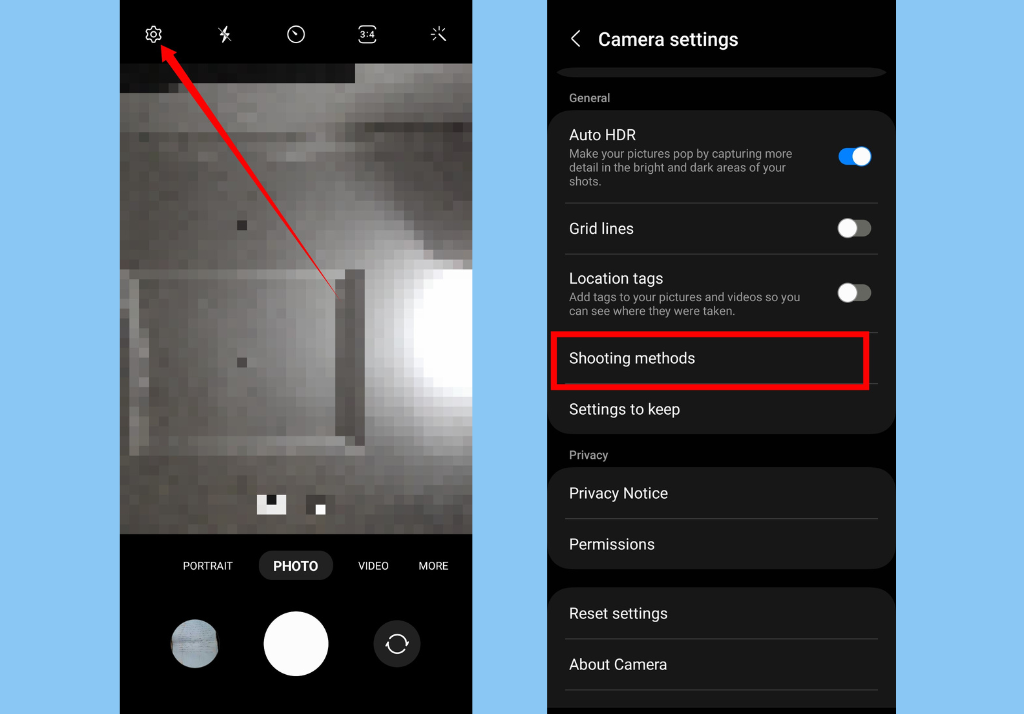 Navigate to Settings
Scroll and tap on Shooting methods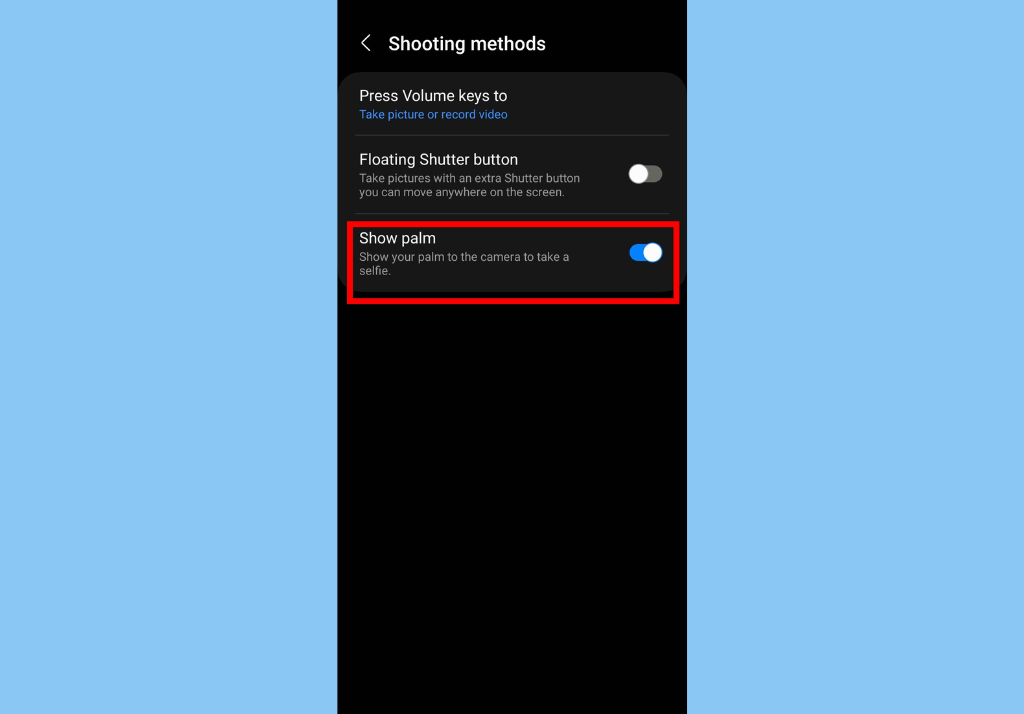 Toggle on Show Palm
Once the palm gesture feature is activated, show your palm to the front camera and the device will automatically take a photo after the set seconds.
Alternatively, you can use the selfie timer to take your selfie.
Open the Camera app on your phone.
Tap the timer icon at the top of your screen.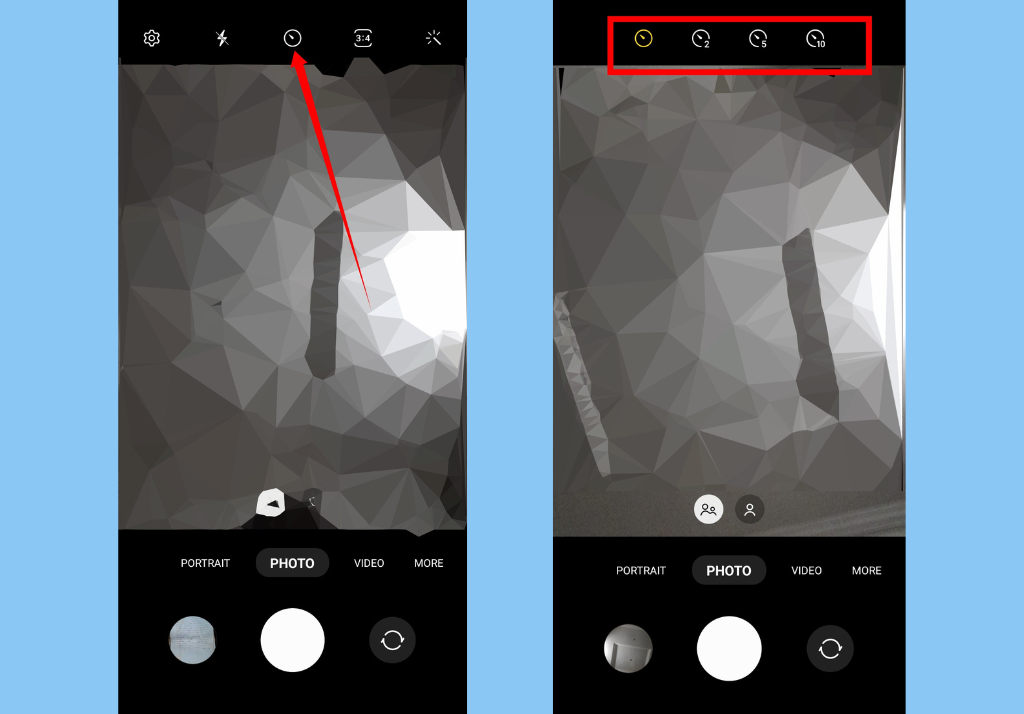 Select how long you want the timer to last
---
Related: How to power a DSLR camera without a battery
---
Finally, while using this feature, you should ensure that your smartphone is well-positioned, you shouldn't move too far away from your phone.