Let's face it. Investing can be a little hard for most people. The thought of dropping hundreds of thousands on treasury bonds and bills is the ultimate dream but it can feel a little out of reach for many who aren't swimming in money. Perhaps in recognition of this, Chumz comes in to help you out.
Chumz is an app that enables anyone with a mobile money account in Kenya to create financial goals as an individual or as a group and invest their money towards the goals, track progress,s and earn interest. The app is authorized under the Capital Markets Authority Regulatory Sandbox and is developed by Moneto Ventures Ltd in partnership with Nabo Capital Investment Ltd, a fund manager in Kenya.
Advertisement - Continue reading below
---
Related:
---
The Chumz app allows users to set up automatic transfers from their M-PESA account to a Chumz account, where they can earn interest and access various investment options. The app also provides personalized advice and tips on how to improve one's financial habits and goals.
In this review, I will evaluate the app based on its features, usability, security, and customer service. I will also compare it with some of the other popular apps in the same category, such as Stash.
Features
Chumz offers a range of features that make saving and investing easy and fun. Some of the features include:
Round-ups: The app rounds up every purchase made with your M-PESA the nearest round figure and transfers the difference to the Chumz account. This is probably my most used feature as you get a notification after every M-PESA transaction, asking you to set aside the little money on top of your balance.
Boosts: The app allows users to set up recurring or one-time transfers to their Chumz account based on their income, spending, or savings goals.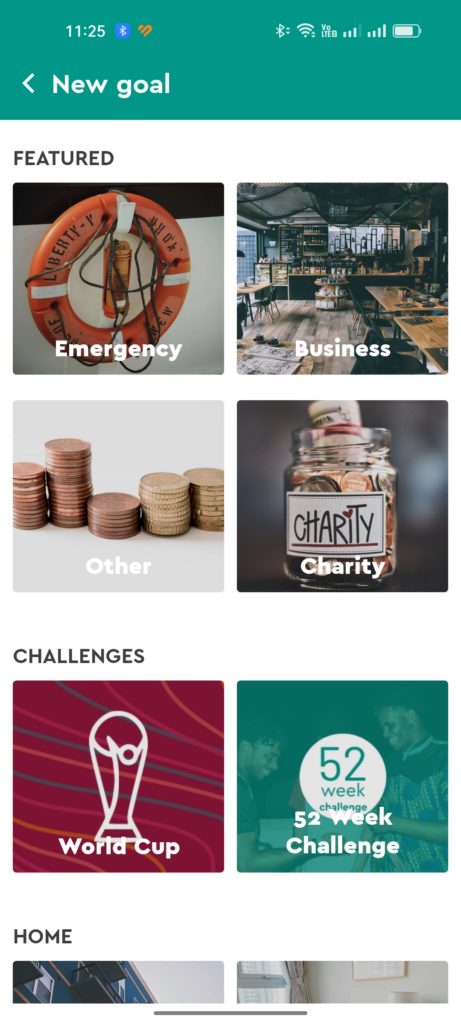 Personal Goals: Chumz allows you to set up various goals in the app towards which you will be saving up periodically. For example, I have an account for emergencies, a kitty for vacation, and one for a purchase I can't justify that I can save up for casually.
Challenges: The app also challenges users to save more by giving them specific tasks or goals, such as keeping KES 1000 in a week or skipping a coffee purchase.
Group Goals: There is also a social aspect to Chumz where you can team up with your friends and format group and together, save towards a common goal.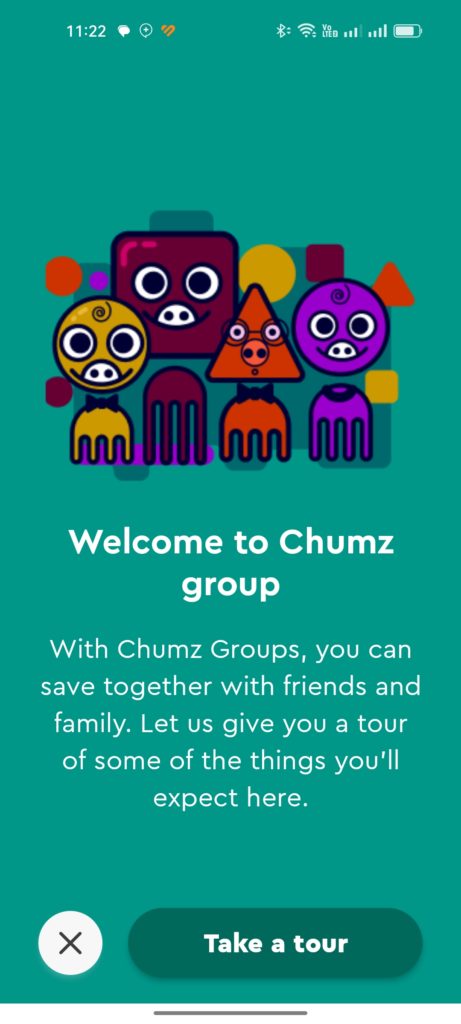 Education: The app educates users on various financial topics, such as budgeting, debt management, retirement planning, and taxes. The app also provides personalized recommendations and insights based on the user's financial situation and goals.
Usability
Chumz has a user-friendly interface that is easy to navigate and understand. The app has a simple design that uses bright colors and icons to highlight the main features and actions.
Advertisement - Continue reading below
The app also has a dashboard that shows the user's balance, progress, activity, and performance. The app is responsive and fast, at least on Android, and does not have any glitches or bugs. It manages to stay out of your way until it pops up to nudge you to save up.
Security
Chumz takes security seriously and uses various measures to protect the user's data and money. Some of the security measures include:
Encryption: The app encrypts all the data that is transmitted between the user's device and the Chumz servers using SSL technology.
Authentication: The app requires users to create a strong password and use biometric authentication or a PIN code to access their account.
Verification: The app verifies the user's identity and bank account using micro-deposits or instant verification methods.
Customer Service
Chumz has a dedicated customer service team that is available via phone, email, or chat. The team is friendly, helpful, and knowledgeable, and can answer any questions or resolve any issues that the user may have. The app also has a FAQ section that covers the most common queries and topics.
Conclusion
Chumz is a great app for anyone who wants to save money and invest in their future. The app has a lot of features that make saving and investing easy and fun. The app also has a high level of security and customer service that ensures the user's satisfaction and peace of mind.
Chumz is one of the best apps in its category and I highly recommend it to anyone who wants to improve their financial situation and achieve their goals.