Xiaomi Mi Box S, with Android 9 for TV, the device that I've been using for a long time, has finally received an update that brings the Google TV interface to users worldwide. Ironically, this same update has been available for some regions including India and the US for over 2 years now.
Additionally, this interface does not actually mean that Mi Box users have Google TV. It's still Android TV under the hood, despite the cosmetic makeover. The older Xiaomi Mi Box S has not been upgraded in ages and still rocks Android 9.
Advertisement - Continue reading below
This is a huge deal for me because I was seriously considering switching to the new Xiaomi Mi Box S, which runs on Android 10 and has the Google TV interface out of the box. But now, I don't have to spend any money on a new Android TV box, because my old Mi Box S has been given a new lease of life with this update.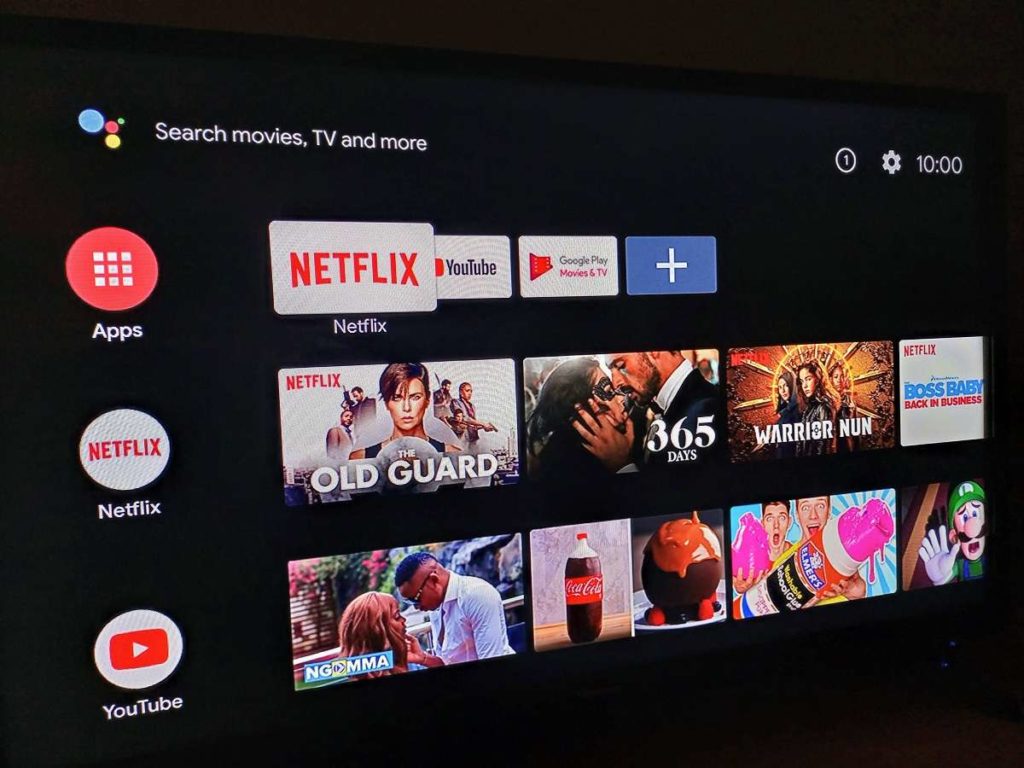 The Google TV interface is a massive improvement over the old Android TV interface, which was boring and outdated. The new interface is sleek, modern, and intuitive, and it makes browsing and discovering content much easier and faster. It has more tabs, such as For You, Live, Library, and Apps, that show you personalized recommendations, live channels, your watchlist, and your installed apps. It also has a beautiful background that changes according to the content you select.
---
Read more:
---
What's New
The update makes a few welcome changes to my old trusty Xiaomi Mi Box S. What changes is the layout of the home screen, which is now more spacious and organized. The old pointless sidebar on the left is gone, and you can now add more tiles to your favorite apps. The search icon is also more prominent in the top left corner, so you can easily access the powerful Google Assistant voice search.
But unlike Google TV, all you get are two tabs: Home and Apps. At this rate, any small change in interface beats being stuck with the old interface for me. A small change I noticed is that now when you press the apps button on your remote, it will take you to the apps tab instead of that pop-up window before.
Beggars can't be choosers, right?
Of course, this update is not perfect. It's still based on Android 9 which is so yesteryear. As mentioned already, these changes are mostly cosmetic in nature, so let's not get our hopes up. It doesn't have many of the features and optimizations that devices (like Chromecast with Google TV) running Android 10 and above offer.
Advertisement - Continue reading below
For starters, the settings menu is unchanged, and it doesn't look as nice as the Google TV settings. You don't get these tabs: For You, Live, Library, and more. You don't get personalized recommendations, live channels, and your watchlist. Again as mentioned already, you don't get that background that changes according to the content you select.
But hey, beggars can't be choosers, right? I'm just happy that Xiaomi hasn't forgotten about us Mi Box S users who don't reside in India or the US. It gets so annoying when these non-core markets are ignored. It's better late than never, right?
If you haven't received the update yet, don't worry. It should install automatically in the background when your device is connected to the internet. I hope you enjoy the new interface as much as I do! This one change has breathed new life into my Mi Box S.