One: You have to agree with me here. Regular cable TV just doesn't butter the bread both sides anymore. Lots of TV shows are quite frankly, re-runs or so old and dated, that you can't help but feel short-changed. Come to think of it, I often end up watching Free to Air channels on a subscription. Talk about throwing money away.
Two: If I had a penny for every time somebody got hoodwinked into buying a barely smart TV only to find out it's just a screen with an abandoned half-baked OS, I'd be Jeff Bezos. Or perhaps you were an early adopter who jumped onto the bandwagon and bought an HDTV back in the day. Unfortunately, time hasn't been fair to people like us, and our awesome HDTVs are languishing in tech cemeteries just because the OS upgrades stopped coming through years ago.
Advertisement - Continue reading below
It's on this premise that I bring you the Xiaomi Mi Box S. This unassuming little device that can comfortably fit in the palm of your hand is a full-fledged 4K Ultra HD Streaming Android TV which can instantly turn any TV with an HDMI port into a smart TV.
In the box
Mi Box S
Remote control
User Manual
Batteries
Power Adapter
HDMI Cable
Design and Build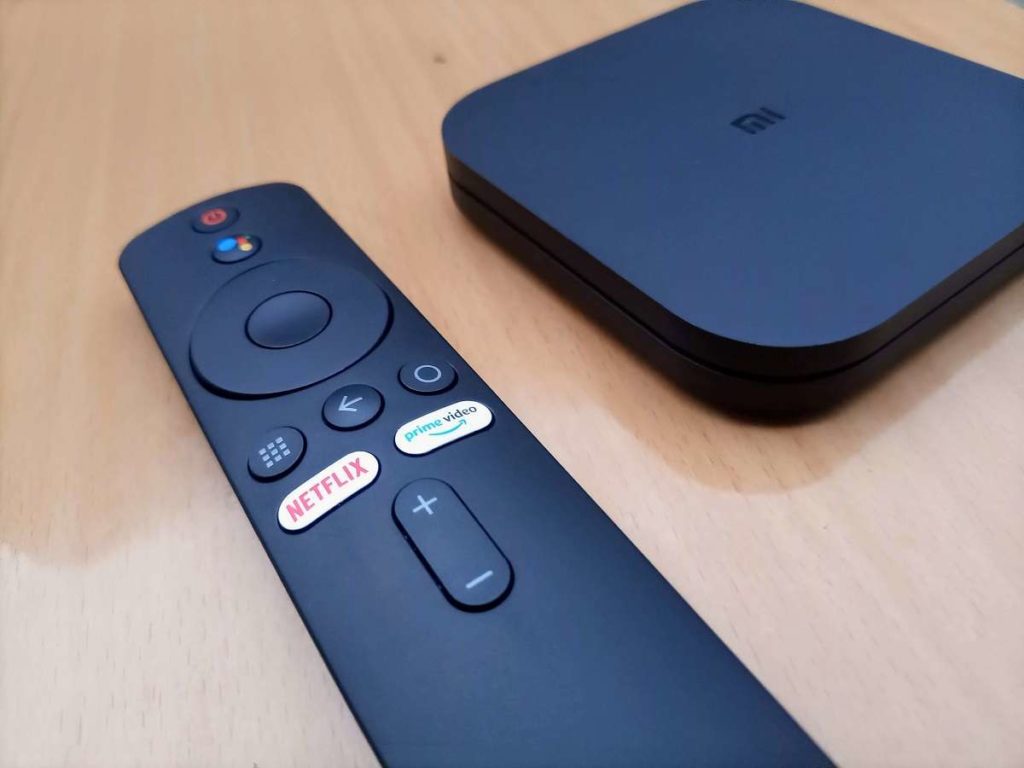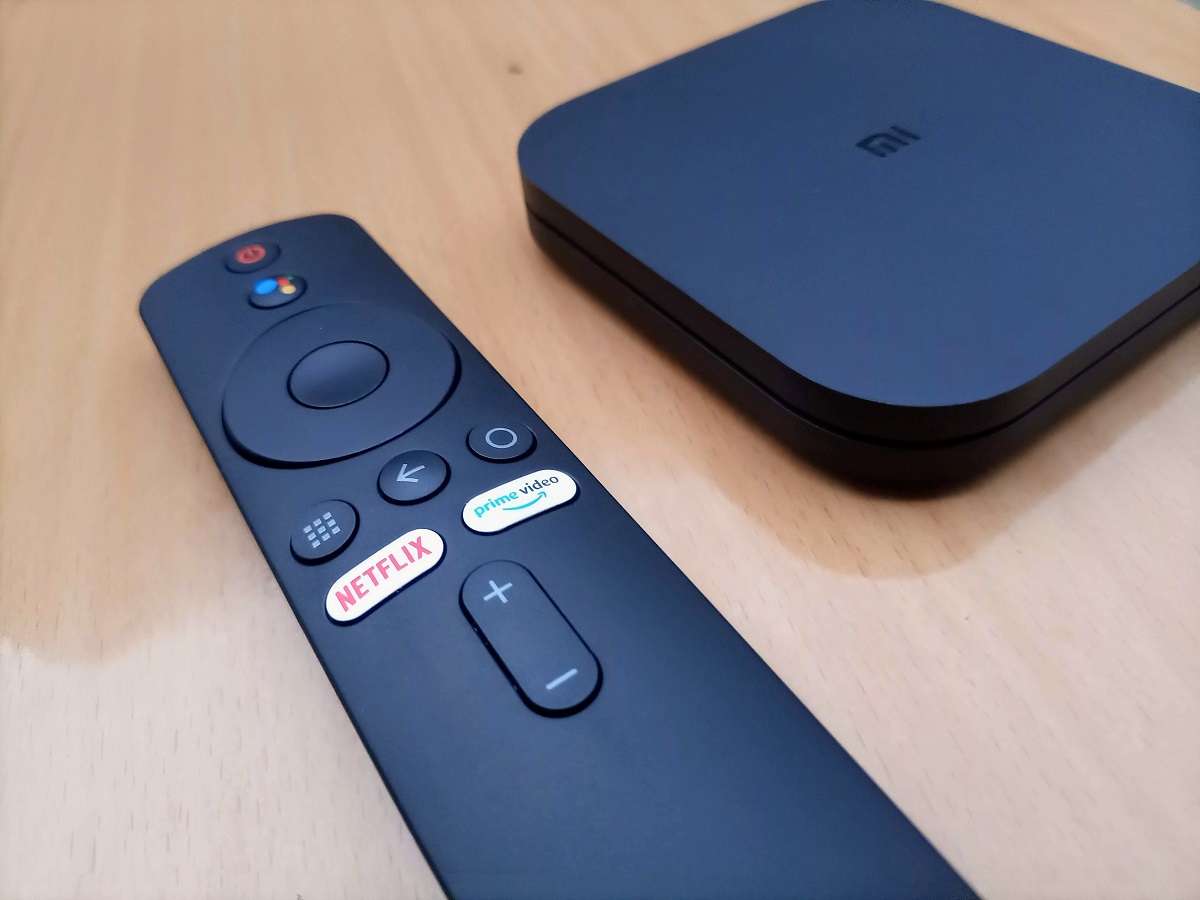 The Mi Box S is a flat light-weight matte black box. A single LED dash at the front indicates when the device is powered on. Not that you need to know for the most part. You can just as easily tuck the device away and forget about it. After all, the Mi Box S uses Bluetooth to interface with the remote, so you don't actually need a line of vision to operate it. A secondary red light beams out of the audio port for some reason.
When it comes to ports, the Mi Box S sports a power port, the ubiquitous USB port-A, an Audio-out port and lastly an HDMI 2.0a port. The HDMI cable that comes with measures only a meter long as does the power adapter. I would have appreciated longer, but it's small potatoes if you ask me. Oh, and one more thing: there are no buttons anywhere on the Mi Box, so we are at the mercy of the remote control.
Xiaomi continues its matte black theme with the remote control. The tall and slim remote is sparse in the button department. You get yourself a power button, Google Assistant button, direction buttons, menu button, back button and home button. Xiaomi also throws in a dedicated Netflix and Prime Video buttons (on our remote at least).
Some errant reviewers have voiced displeasure at the lack of a mute button. I honestly don't get it. You could always turn down the volume, you know. Xiaomi includes original Panasonic Neo AAA batteries which ought to take you for a year or so. Rather a nice gesture.
The Setup & Interface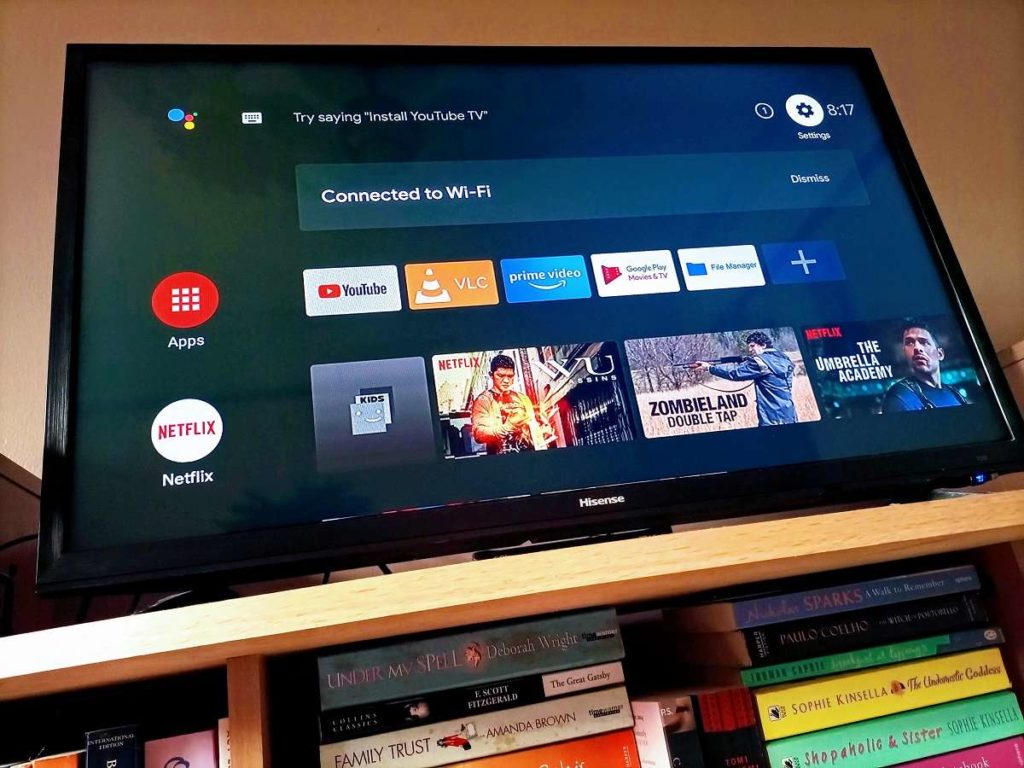 Setting up the Xiaomi Mi Box S is so easy, it's ridiculous. In two minutes flat, I was watching Old Guard on Netflix and that's not an exaggeration. It goes without saying that you need a power source. Once I plugged in the Mi Box using the power adapter and also connected the HDMI cable to the TV, I was all set.
Advertisement - Continue reading below
On bootup, the first thing the Mi Box tries to do is to connect to WiFi. Being an exclusively internet device, mobile data just won't cut it. And as it doesn't support Ethernet either, your only option is WiFi.
The Mi Box S boasts of over 3000 apps to spoil you rotten. The Android TV interface is child's play. Large linear tiles serve you your poison on a platter. Some pre-installed apps of note include Netflix, Prime Video, HBO Now and YouTube. Those in Africa can also access DStv Now and Showmax which are a big deal in this neck of the woods.
I will have to say that I am quite wowed by the ease with which the Mi Box S converted my current non-smart TV into an Android TV. If you have used Android on phone, you already possess the required skill-set to operate the Mi Box without ever needing a manual. Just like your phone, the Mi Box comes with default Google apps such as the Play Store, Movies & TV, Music, YouTube, Games, e.t.c.
Bluetooth Voice Remote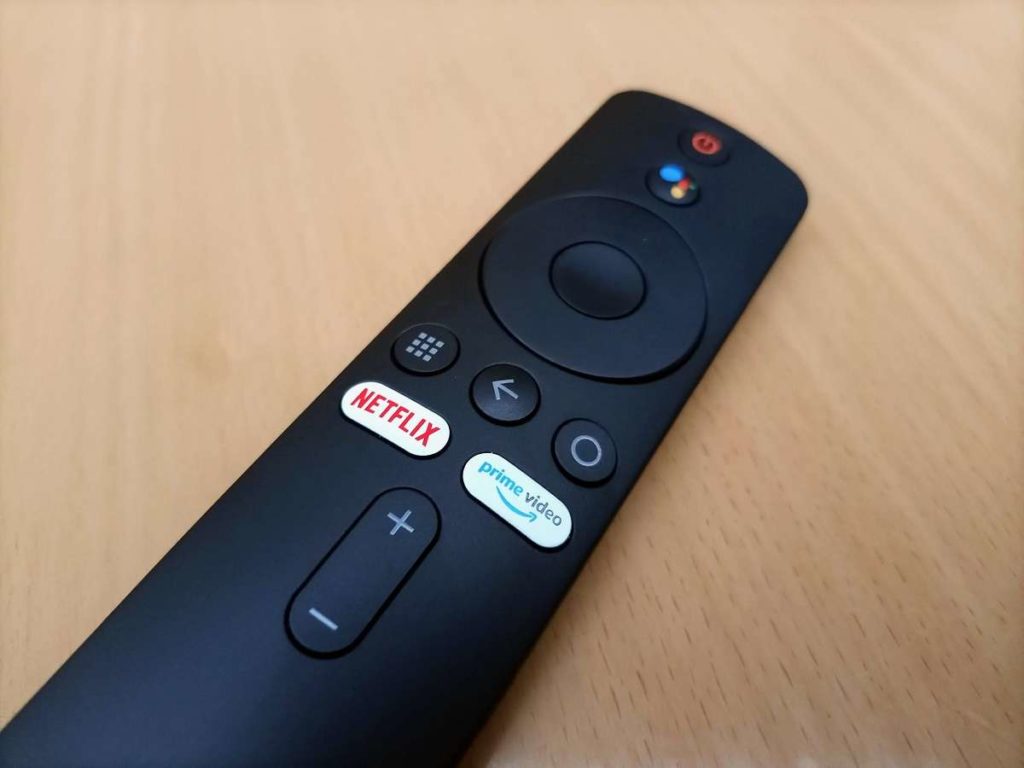 The addition of the Google Assistant was a stroke of genius. I increasingly found myself voicing commands via the voice remote control to the Mi Box S to open particular series and movies on Netflix. If not that, then it was opening YouTube videos without the cumbersome clickity-clack of the remote.
Secondly, the Bluetooth remote is just too awesome for words. Unlike the regular Infrared remote which requires a line of sight, the Mi Box remote works anywhere within Bluetooth range. This could be two bedrooms away (I tried it) or with the Mi Box out of the way. Naturally, you will often catch yourself pointing at the TV with the remote. We are conditioned to do that way after all. But it's good to know you don't need to.
Unfortunately, the remote volume is rather underwhelming. Pumping it all the way up does nothing. I found myself depending on TV volume to get some good sound.
Related:
Features & Performance
The Xiaomi Mi Box S is a snappy device which works out of the box as advertised. The Android TV ecosystem brings a wealth of cool features and apps (3000+) to choose from. But unlike the Roku TV, Android TV isn't really customizable. And I don't mean adding tiles, but more in line with the interface.
Advertisement - Continue reading below
The built-in Chromecast works wonders for connectivity. Google Photos, in particular, worked excellently with Chromecast, cute animations and whatnot. In addition, you can cast your entire smartphone screen, although it doesn't look as nice. On the downside, without an active internet connection, everything falls apart.
Hooking up the Mi Box S to an external drive is the only saving grace, in the absence of an active internet connection. I downloaded VLC to play music and movies off my external and I will have to admit, the interface is way cooler than that on my TV.
Perhaps I don't know any better, but from what I saw, it's comfortable with 2K as it is with 4K media. Not that I had a lot of 4K content to watch. To be honest with you, at this point in time, 2K works just fine for me. Netflix takes a little while to clear up but when it does, the image is crisp and vibrant. I hooked up to a Premium bouquet on DStv Now, but you wouldn't know I was streaming Live TV.
Price and where to buy
The Xiaomi Mi Box S retails for a measly $69.99 dollars on Amazon. Shipping fees and local taxes depending of where you're situated will set you back a couple more dollars as well.
In Africa, some Jumia territories already have it in stock (i.e. Kenya, Ghana, e.t.c.). The Mi Box S goes for $66 on Amazon.com.
In Uganda, your best bet to get you a Xiaomi Mi Box S 4K Ultra HD Android Box is on the Odukar Store.
Xiaomi Mi Box S Specs
Model: Mi Box S
Colors: Matte black
OS Version: Android 9 (Android TV)
Dimensions: 3.75 in x 3.75 in x 0.66 in
Weight: 147.13 g
Display: 4K (3840 x 2160)
CPU: Cortex-A53 Quad-core 64bit, Mali-450 GPU
Memory: 2GB DDR3 RAM, 8GB eMMC ROM
Connectivity: Wi-Fi: 802.11a/b/g/n/ac 2.4GHz/5GHz, Bluetooth: 4.1
Decoder: Video decoder: [email protected], VP9, H.264, MPEG1/2/4, VC-1, Real8/9/10. Video Format: RM, MOV, VOB, AVI, MKV, TS, Mp4, 3D. Audio decoder: DOLBY, DTS. Audio Format: MP3,APE, Flac. Image decoder: JPG,BMP, GIF, PNG, TIF
Ports: HDMI2.0a, USB2.0, Audio Out, Power
Advertisement - Continue reading below