Passengers' and drivers' safety has been a major issue for ride-hailing platforms like Bolt and Uber. In response to these issues and endless complaints, ride-hailing companies like Bolt and Uber continue to introduce new features with the hope of improving the safety of riders and drivers on the app. For instance, Bolt recently introduced the trip-sharing feature. This feature allows users to share details of their trip with a trusted third party like a friend or family member.
Bolt has now introduced another feature to further improve the safety of both riders and drivers on the app. This new feature (an in-app audio recording feature) has been introduced in Nigeria and South Africa.
Advertisement - Continue reading below
In this article, we will tell you about this new in-app audio recording feature on Bolt and how to use it.
How to Use the Bolt Audio Trip Recording Feature
To use the Bolt Audio trip recording feature:
Open the Bolt app and book a trip.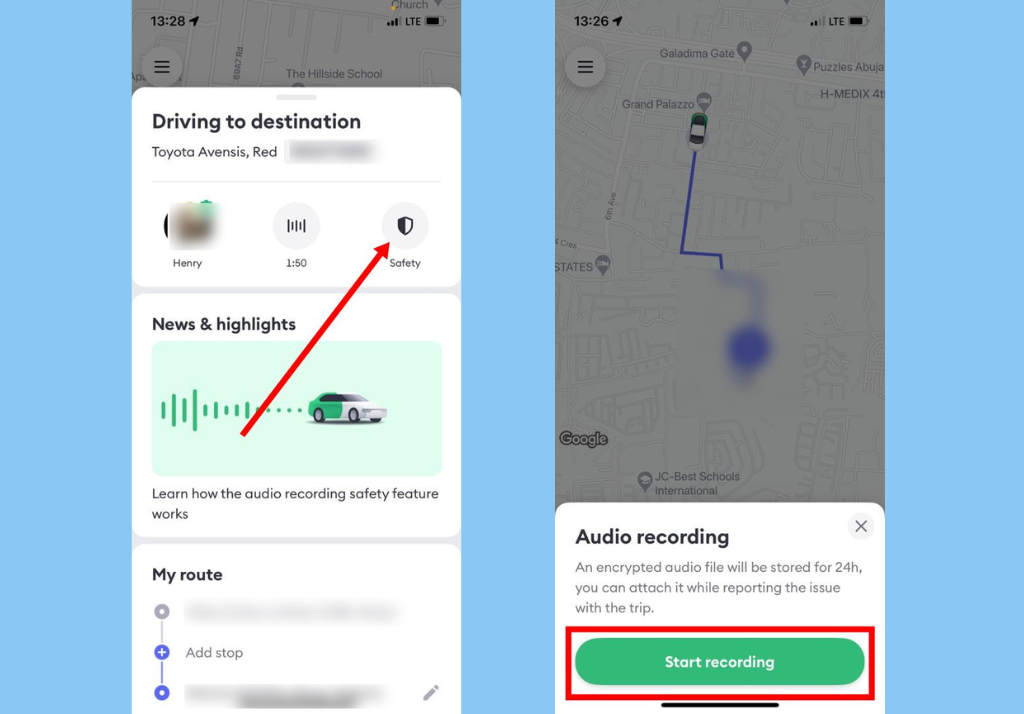 Once the trip starts, tap on the Safety icon. From the options displayed, tap on Audio recording.
Then, tap Start recording from the pop-up.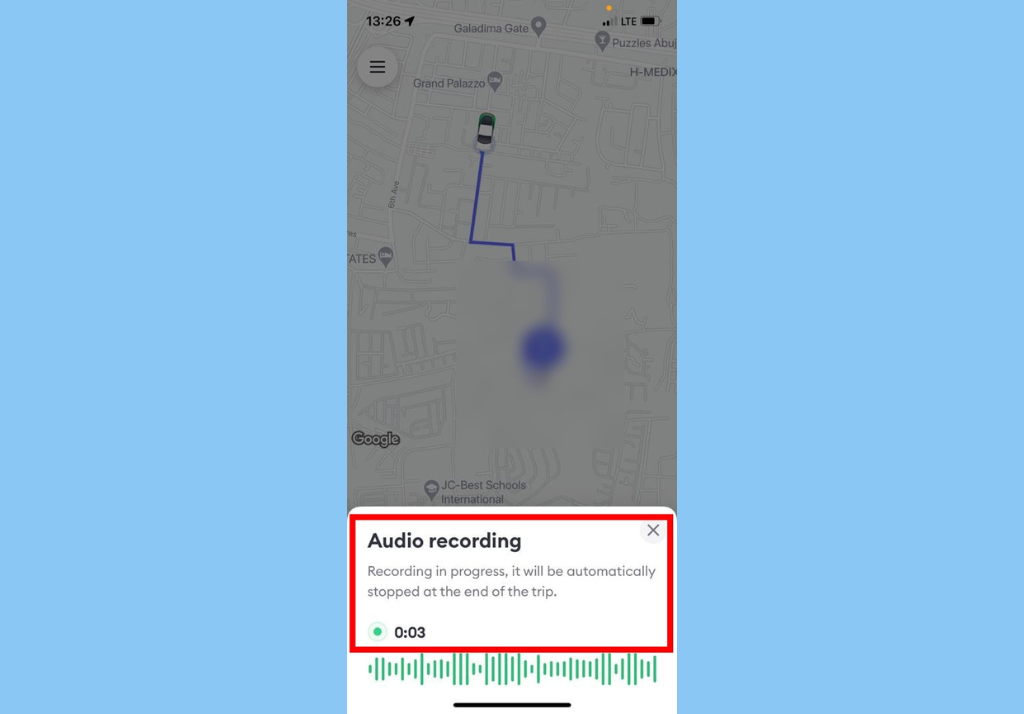 You should then get a message that says Recording in progress.
Here are a couple of things that you should know about the Bolt audio recording feature:
You can turn on the Audio trip recording at any time during your Bolt trip. You should keep in mind that the driver can also turn on this feature during the trip.
This recording can only be done during the trip and automatically ends once a ride is finished.
Once you start recording, recordings cannot be paused or stopped until the trip ends, but if you receive a call while recording, the recording is automatically paused.
All your recordings are encrypted and cannot be accessed by either the driver or rider.
Recordings are automatically deleted after 24 hours. This means if you intend to report an incident, you must do so within 24 hours.