A lot of benefits come with subscribing to the YouTube Premium plan. First off, you can get rid of those annoying ads that pop up while you are in the middle of something really interesting. You also get access to other premium services like the ability to download videos and YouTube Music and get a higher-quality 1080p Premium video option, amongst other things.
YouTube Premium has a variety of plans that users can choose from. Something for individuals, Students, and even an entire family. If you've got an entire family that enjoys streaming music online but has individual streaming music accounts, you can save costs by sharing your YouTube Premium with them. YouTube calls this the premium family plan.
Advertisement - Continue reading below
---
Related:
---
In this article, we will show you how to set up the YouTube premium family plan and give your family and friends access to Premium features on YouTube. This way, your friends and loved ones do not have to worry about paying from their pocket.
How to Set up YouTube Premium Family Plan
To upgrade your Premium subscription to a family plan, first;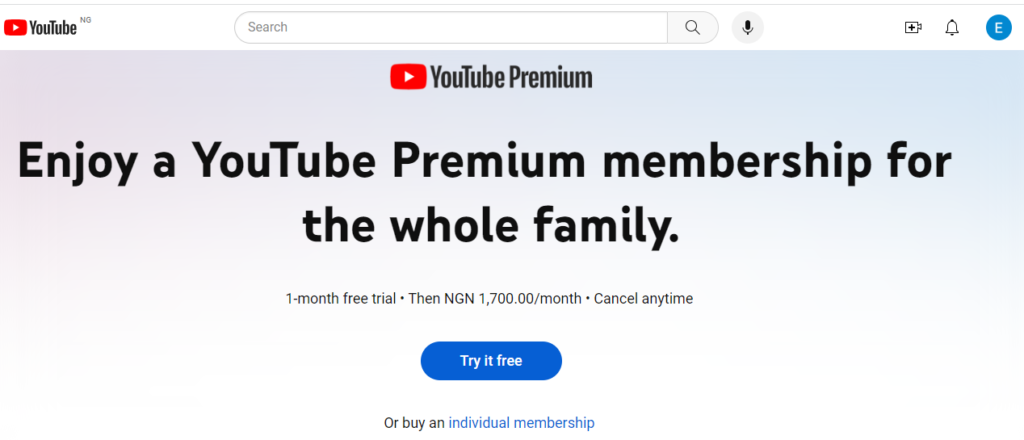 ---
Related:
---
Conclusion
In conclusion, here are a few things to keep in mind. Members have to be at least 13 years old and have a Google account to be added. Once you've sent out an invite, they'll need to accept it within 14 days from the day the invitation was sent. Invites expire after 14 days.
You can add up to five other household members. Once you upgrade to a YouTube family plan, all six family members will get to enjoy the same benefits; ad-free YouTube, YouTube Music, etc.
Advertisement - Continue reading below
Finally, you should know that YouTube Family plans are currently not available in Belarus, Iceland, Israel, Slovenia, South Korea, Venezuela, and a few other countries. If it is not available in your country, you'd have to be patient until it is rolled out there.