Huawei Band 8 is a smart wearable device that can track your fitness, health, and sleep quality. It also supports notifications, music controls, and remote camera shutter and much much more.
To enjoy these features, and for good tech practices and for security reasons, you need to keep your Huawei Band 8 updated to the latest firmware version. In this blog post, we will show you how to update your Huawei Band 8 to the latest firmware in a few simple steps.
Advertisement - Continue reading below
---
Related:
---
Worth noting is that these fitness trackers don't get updates very often. However many patches get pushed out to these devices a few weeks after release so you might want to update it fully. So how do you go about this? Here's how.
Step 1: Connect your Huawei Band 8 to your smartphone by going through the setup process. Make sure your smartphone has the Huawei Health app installed and logged in with your Huawei ID.
Step 2: Open the Huawei Health app and tap on the Devices tab. Select your Huawei Band 8 from the list of connected devices.
Step 3: Tap on the Firmware Update option and check if a new firmware version is available. If there is, tap on Download and Install to start the update process.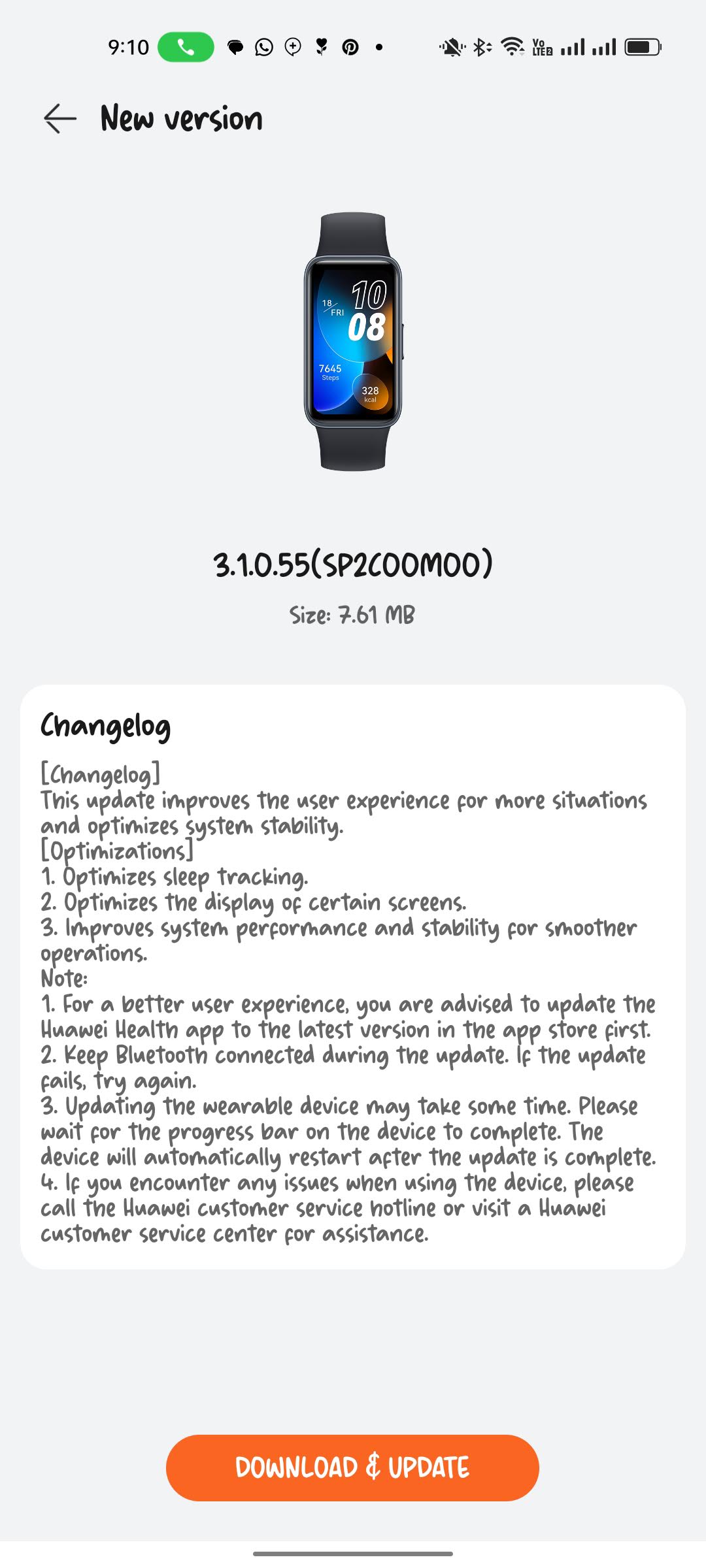 Step 4: Wait for the update to finish. Do not disconnect your Huawei Band 8 from your smartphone or turn off either device during the update. You will see a progress bar on your Huawei Band 8 screen and a notification on your smartphone when the update is complete.
Step 5: Enjoy the new features and improvements of the latest firmware on your Huawei Band 8. You can check the firmware version and changelog by tapping on the About option in the Huawei Health app.
It is important to always install these updates and firmware as they go to improve your device's security and optimize the software, along with fixing bugs and issues. You could also set the Huawei Band 8 to automatically download and install updates as soon as they're available so you're always on the latest firmware.