I recently got myself the newly released Xiaomi TV Box S (2nd gen) Android TV streaming player. Xiaomi finally upgraded its most popular streaming player after about 5 years hiatus. While the upgrades are not eye-poping, long-time users of this Android TV box will still appreciate a few additions. For instance, Xiaomi added Dolby Vision and HDR10+ support, a slightly powerful processor, and HDMI 2.1 support. Nothing changed in the RAM and storage department sadly.
If you're transitioning from the earlier Mi TV Box S, setting up this new device should feel familiar, with one notable change: you'll encounter a revamped user interface, now powered by Google TV, departing from the older and somewhat outdated Android TV interface. Keep in mind that it's still Android TV operating system running under the hood. But if you are new to the Xiaomi ecosystem, this streaming player won't be alien either especially if you've used an Android TV-based smart TV or streaming player.
Advertisement - Continue reading below
Upon unboxing, you'll find the power cable included. While I had hoped Xiaomi would transition to the USB-C standard for powering the Mi Box, it still comes with the old pin cable. If you happen to misplace or damage it, finding an exact replacement might be a challenge.
Then you will get a high-quality HDMI cable which is about a meter long. This connects the streaming player to your TV or HDMI-enabled display such as a monitor. If you have your old Xiaomi TV Box, then you can re-use its cable or any other HDMI cable at that. Then you also get a quick user guide.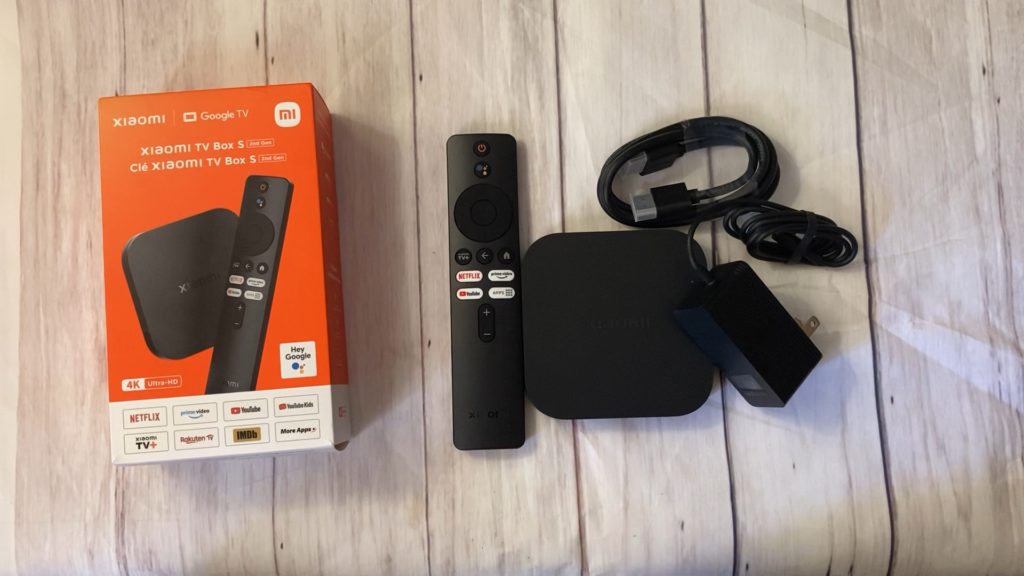 In box you will also get a remote. It's powered by triple A batteries. I would have hoped Xiaomi would make remotes with rechargeable batteries in the next version or at least provide that option as an accessory you can buy separately. The remote has Google Assistant support which means you can use your voice to control the device. It includes intuitive navigation keys, and shortcut channel buttons with Netflix, Prime Video, and Youtube.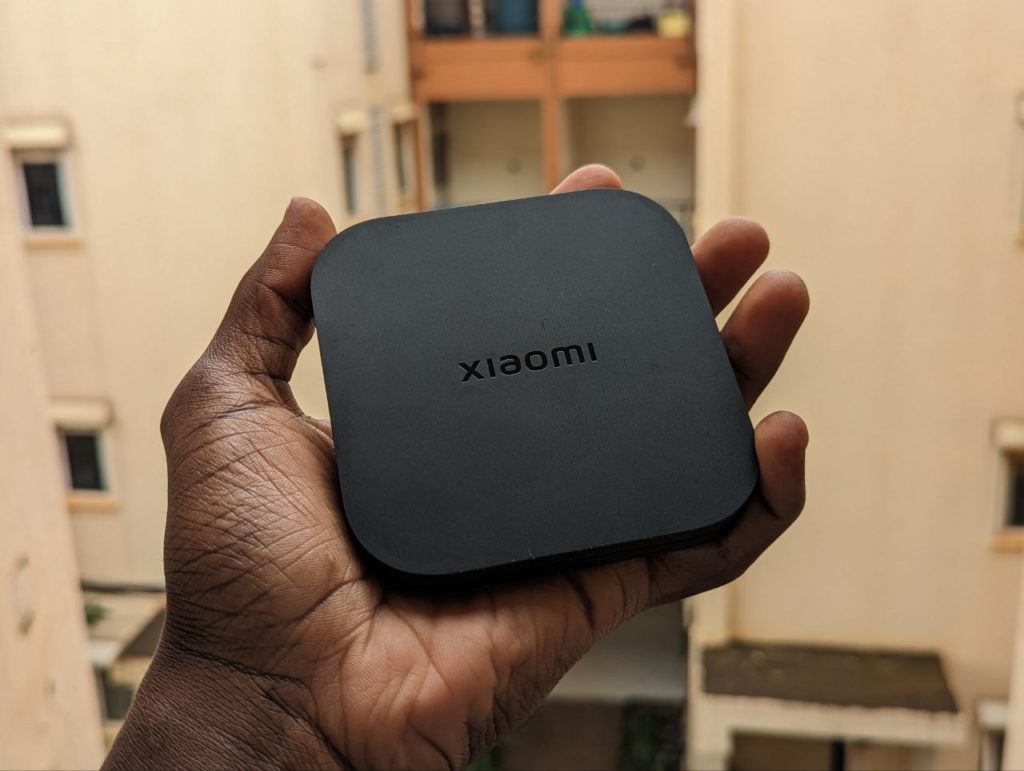 Then ofcourse, you get the Xiaomi TV Box S itself. You will notice that Xiaomi has done away with the "Mi" branding instead of opting for its name. The new Xiaomi TV Box S 2nd generation is exactly the same dimension as its predecessor both in size and shape. They also have exactly the same ports; UBS-A port, HDMI port, AUX, and power port.
Read more: Xiaomi Mi Box S (2nd Gen) vs Mi Box S: Specs and feature comparison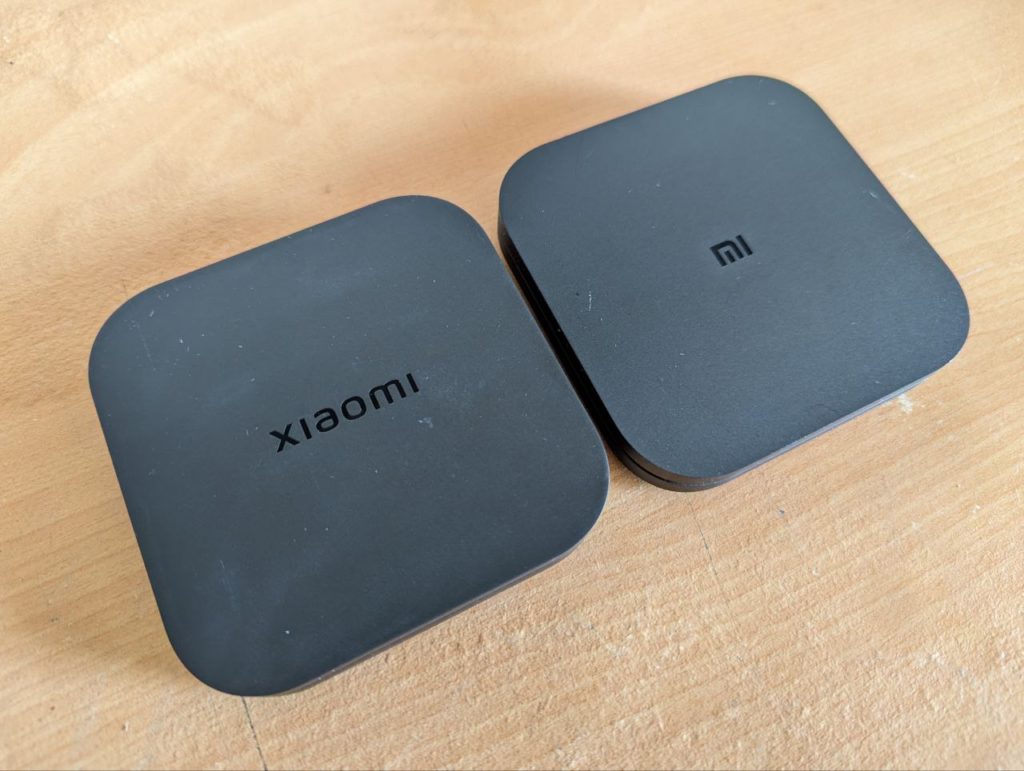 After powering on this device, connect it to one of your TV's HDMI ports. Now depending on your TV brand, you'll have to go to sources and select the HDMI port that the Xiaomi TV Box is plugged into to start the setup process.
Advertisement - Continue reading below
Before you get started though, you will need working triple-A batteries for the remote, an active WiFi internet connection, and a Google account. It will be required in the setup process.
Alright, with the Mi Box plugged into your TV, you will prompted to select your language. Then select your region. Some service such as the Xiaomi TV+ only work in India for instance. Also some countries such as most African countries are not listed. So just do with United states.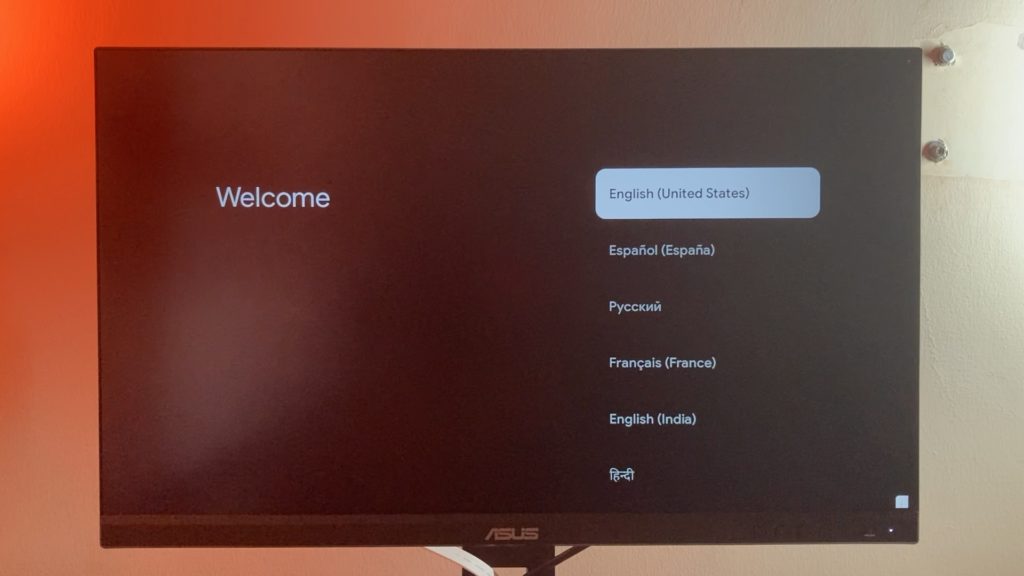 You will prompted to set up with either the Google Home app or using the remote. I tried using the Google Home app, but I ran into issues with the QR scanning or discovering my Mi Box S. Eventually, I got it working, but I highly recommend you choose the remote option even though it's less convenient.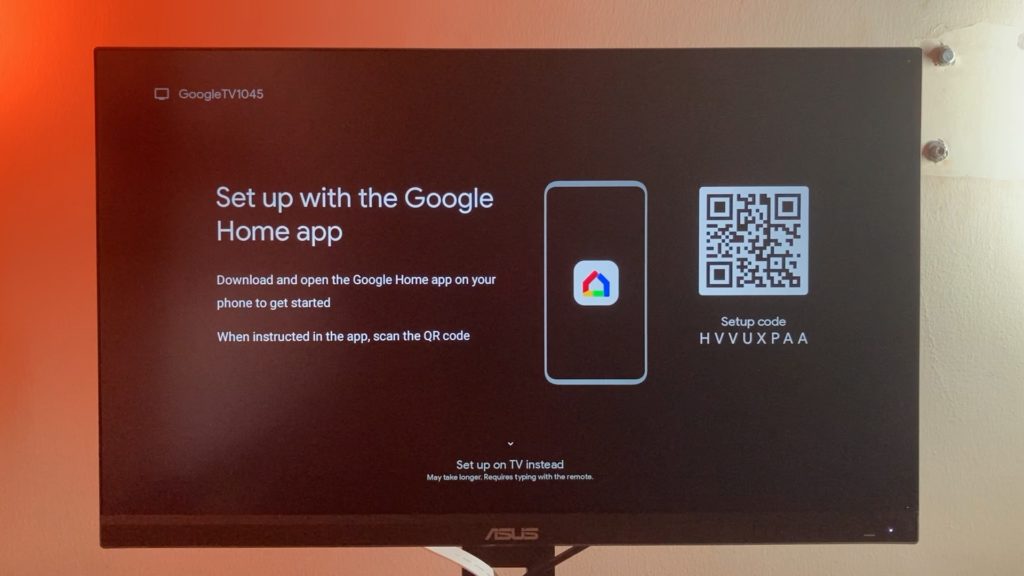 Then you will have to connect the Mi Box to your home WiFi network. This device supports WiFi 5, so both the 2.4Ghz and 5Ghz bands are supported. The latter is much faster interms of speeds, but the 2.4Ghz works best in areas with obstacles such as walls.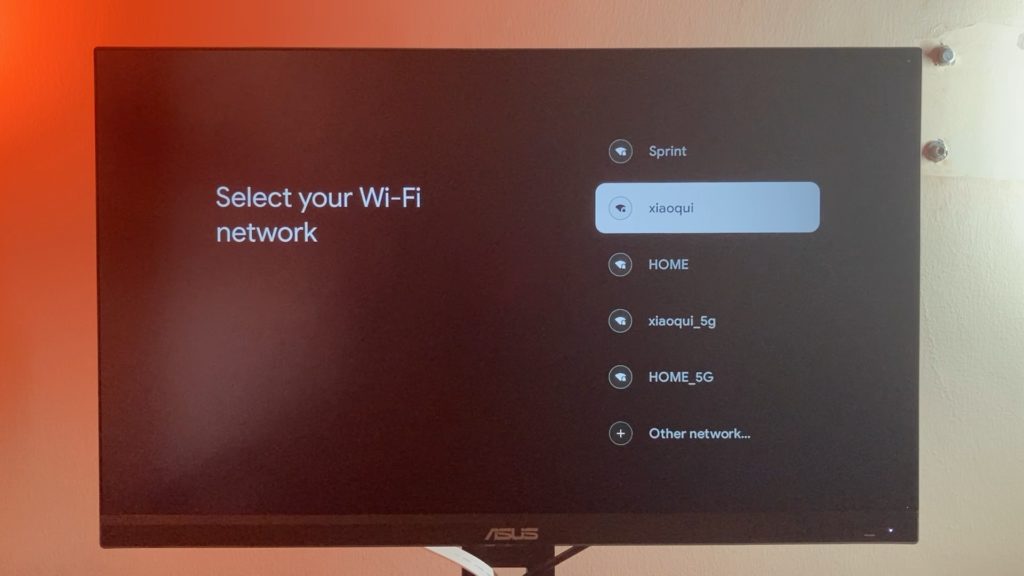 Then you will have to enter your Google account details. You might be asked if you want to stay in touch with Google promotional emails to which you choose to opt in.
Next, you can setup the Google Assistant, so that you can use your voice to send commands to the TV. For instance, you can search for Movies, TV shows, Music, and so on by simply speaking directly to the voice-enabled remote. Keep in mind that your voice recordings are stored in the cloud, so privacy-sensitive users might want to skip this part.
Then you can set the Xiaomi TV Box's remote so that you can control your TV with it. With a single remote, you can power your TV on and off, or increase and decrease volume by juggling multiple remotes. I highly recommend you set this up before you proceed.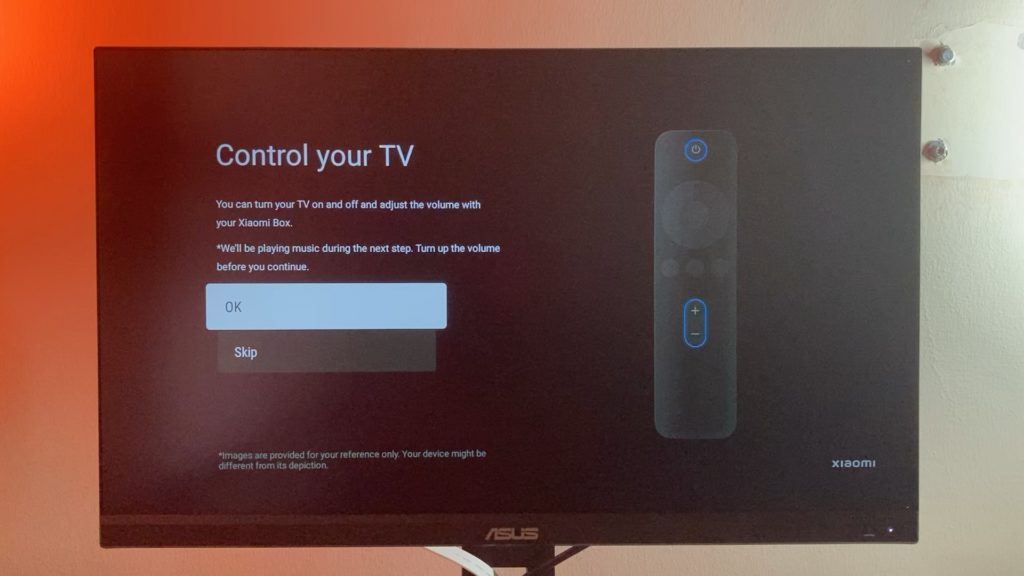 And that's pretty much. The Google TV home screen should show in a few minutes.
Advertisement - Continue reading below
The previous model was powered by an Android TV interface. But Google is swiftly adapting the new Google TV interface which feels a lot more modern and in line with the competition. Both of these are ofcourse powered by Android TV under the hood. So Google TV is not a new operating system. The new interface is designed to bring content to the forefront. After the first row which shows your most frequently used Apps, the second row features content from streaming services that you have subscripted to or are being advertised by either Google or Xiaomi. For instance, out of the Box, I was shown the latest content from Apple TV+ and Google's own content service. In the settings, you can choose which content you want to be shown in this row.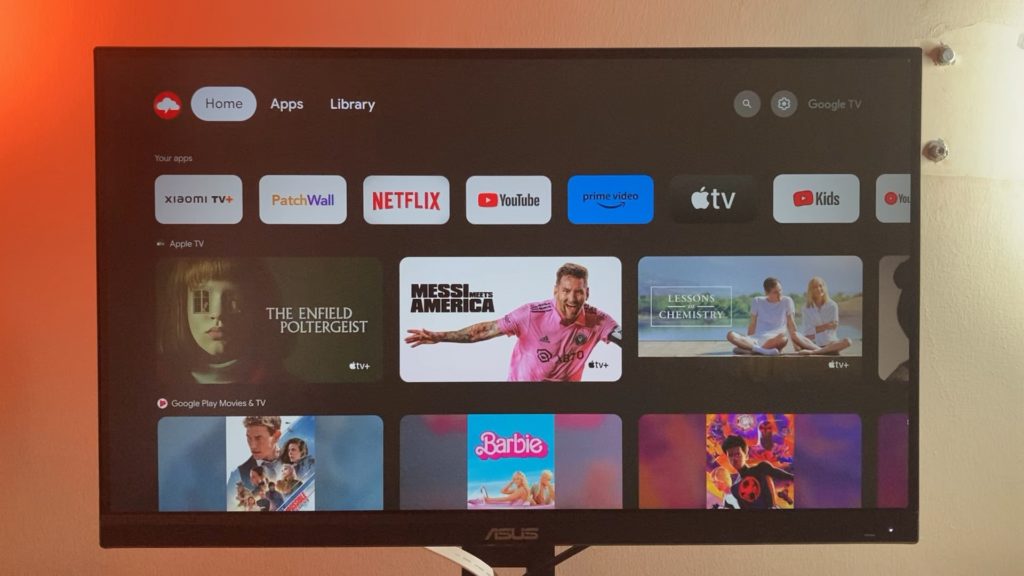 Another thing is the interface changes depending on which region you live in. Users in the U.S. will for instance see Live TV, Movies, and Shows in addition to Home, Apps, and Library in the top menu. I noticed this only when I turned on my VPN. Also, note that some Apps won't be available to you depending on your region. For instance, Xiaomis TV+ is available to only users in India and more recently some European countries while Apps such as Plex, Tubi, and Crackle are mostly available in the U.S. and some European countries. Being from Uganda, I feel like Africa is vastly underrepresented in the Smart TV ecosystem. We barely get the barebones until you turn on the VPN.
Alright, that's it. You can get the 2nd Gen Mi Box streaming player for about $50 on Aliexpress or $62 on Amazon if you don't already have it. If you prefer a video guide, we have made a step-by-step Youtube video on how to setup the Xiaomi TV Box S(2nd Gen) below;