At the recently-concluded "Launch Night In" online event, Google unveiled the all-new Google Chromecast with Google TV. The new Chromecast comes with a dedicated remote that has YouTube and Netflix hotkeys and a dedicated Google Voice Assistant. What's confusing everyone is the "Google TV" part.
This confusion stems from the fact that Google TV has been around before being (officially) launched in 2010 as Google's entry into Smart TVs and later on discontinued in 2014. At the time, Google TV was built on top of Android with a Chrome browser bolted-in to power smart TVs from Samsung, Hisense, Vizio, TCL, Asus, and others.
Advertisement - Continue reading below
However, Google TV was soon replaced by Android TV, a much slicker-looking platform based on the Android operating system that powers billions of smartphones. Android TV would power both Smart TVs and set-top boxes or media streaming devices. Google partnered with Smart TV vendors like Hisense, Philips, TCL, Vizio to release Android TV-powered TVs in the market. Media players such as Xiaomi's Mi Box S, Mi TV Stick, Nvidia Shield, Razer Forge TV, TiVo Stream 4K, Airtel Xstream Box, Now TV are some of the popular Android TV streaming devices in the market today.
Android TV supports Google's AI-Powered voice assistant for issuing commands to the TV using as a dedicated button on the TV remote. This lets users control their smart TVs using their voice in place of typing and using navigation buttons. On top of that, Android TV devices also usually have Chromecast built-in, allowing you to cast music and videos from your smartphone, laptop, or tablet to the big screen TV from supported apps such as YouTube, Netflix, Prime Video, Hulu, etc.
Google TV in Chromecast 2020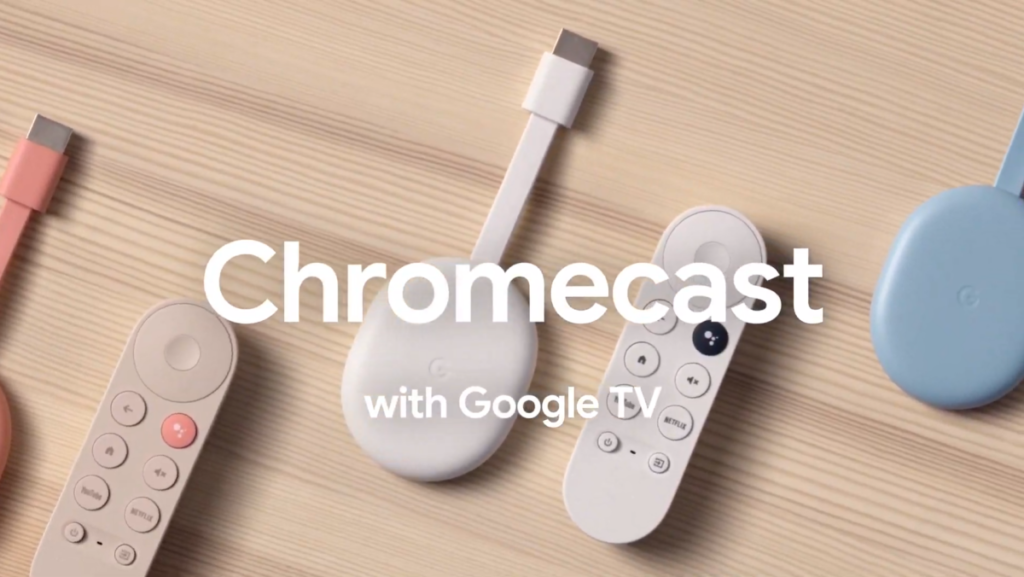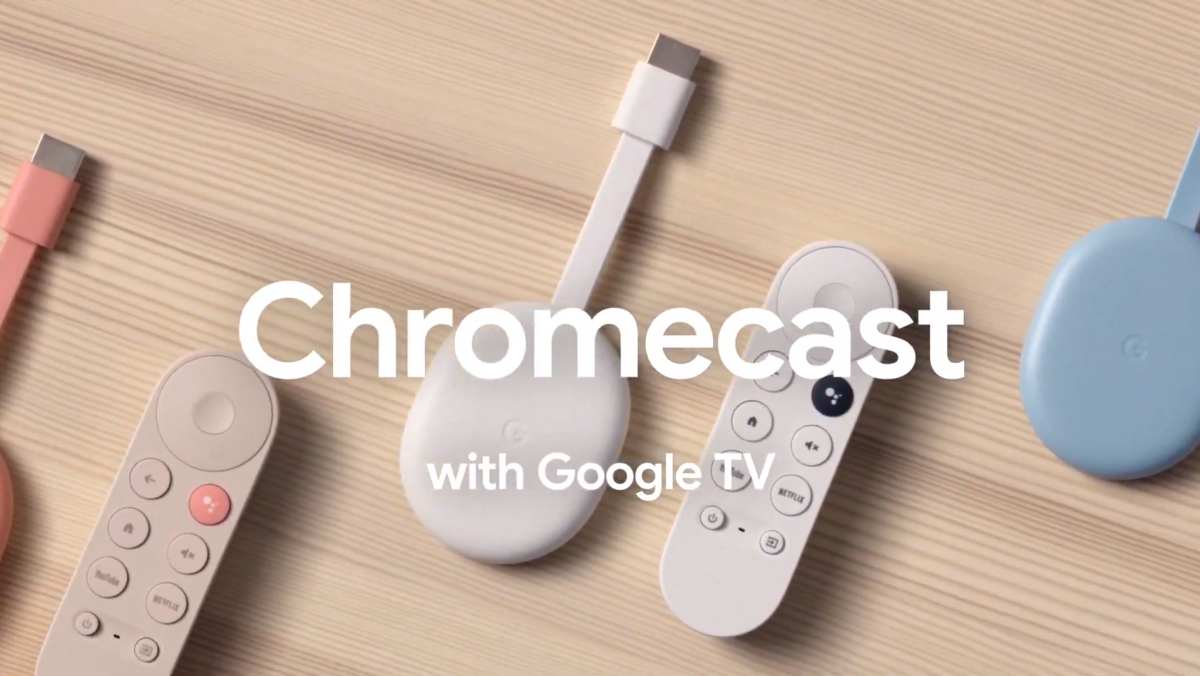 Google hasn't really resurrected the discontinued platform of 2014. Instead, Google TV is a launcher interface built into the newly-released Chromecast of 2020. Google TV launcher still runs on top of the Android TV operating system as simply a User Interface (UI). It follows a tile design of streaming services such as YouTube, Netflix, Prime Video, Disney+, Spotify, etc. and a main menu at the top. Google says it's built to help you find what you want to watch as fast as possible rather than browsing through tens of streaming services.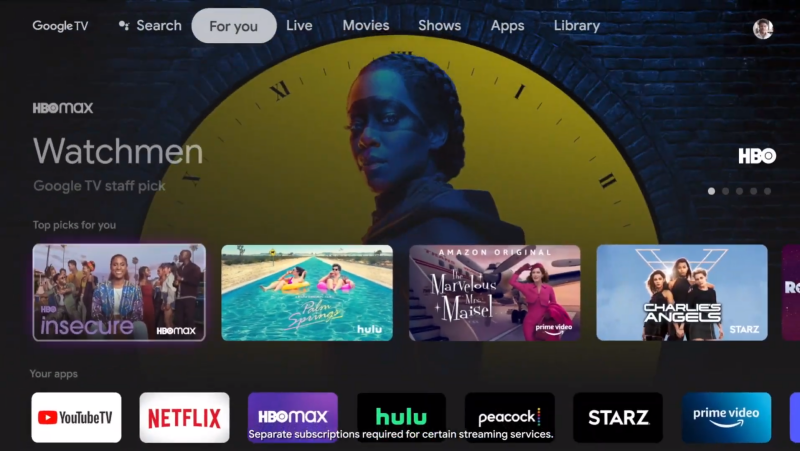 Google TV can be used to control your smart home devices such as lights right from the TV screen. It has Watchlist, a feature that makes it way easier to bookmark shows that you want to watch later. It even works with smartphones or laptops. So you can bookmark a show/movie on your phone and then watch it later on your TV. Google TV also comes as a stand-alone app available on any Android smartphone right from the Play Store. According to Google, the software will also be coming soon to future Smart TVs.
Here's a walk through of the new Google TV interface;
Google Play Movies and TV is now Google TV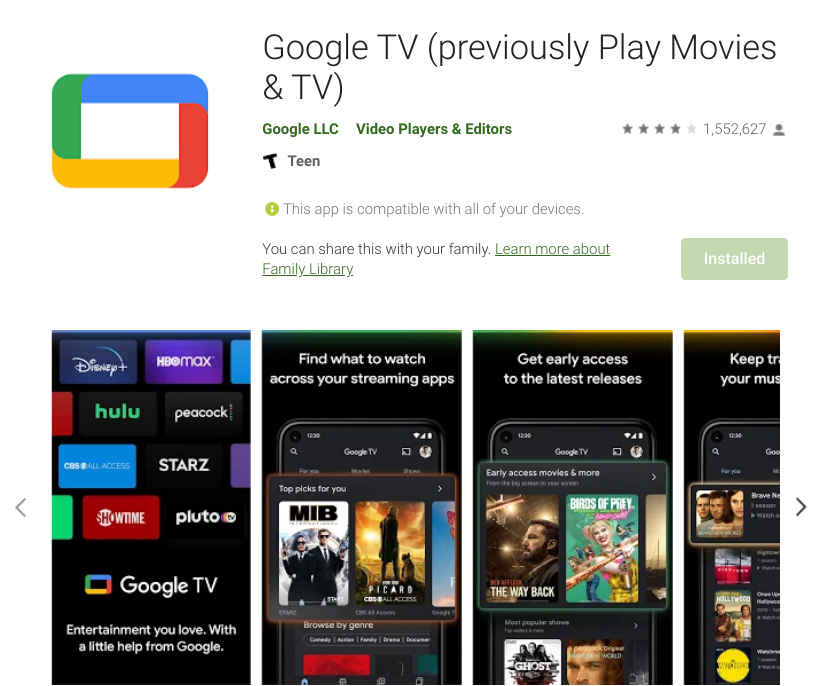 Out of the context of the newly-announced Chromecast streaming device, Google TV takes another meaning. It's an app on Android smartphones that now replaces what was formerly called Google Play Movies and TV which has been a way of buying or renting movies and TV on Android. Google TV has 700,000+ movies and TV episodes from across streaming apps all organized into one place under different topics and genres. The app, available on Android smartphones and tablets in the U.S, now has a new overall look, including a new app icon, logo. You can download it from the Play Store.
Advertisement - Continue reading below