The Xiaomi Mi Stick comes hot on the heels of its beefier cousin, the Xiaomi Mi Box. And it's a direct competitor to the Amazon Fire TV Stick. The flash drive sized TV box is highly portable, affordable, and fully capable of making any TV smarter at a fraction of the cost.
All things considered, the Xiaomi Mi TV Stick might just be the cheapest brand name TV box available to consumers wishing to tighten their purse strings. We got our hands on one and took it through the paces. for two weeks. Here's an honest review and our findings:
Advertisement - Continue reading below
What's in the Box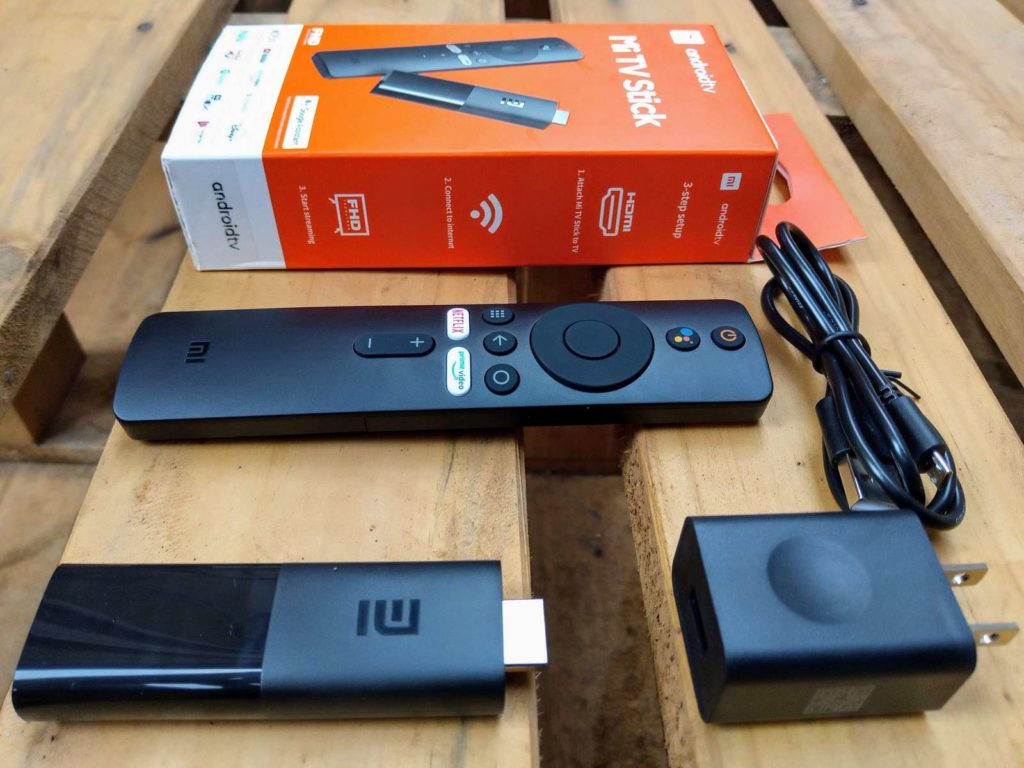 Xiaomi Mi TV Stick
Switching Adapter (1.0A, US style)
USB cable
Voice remote control (batteries not included)
Design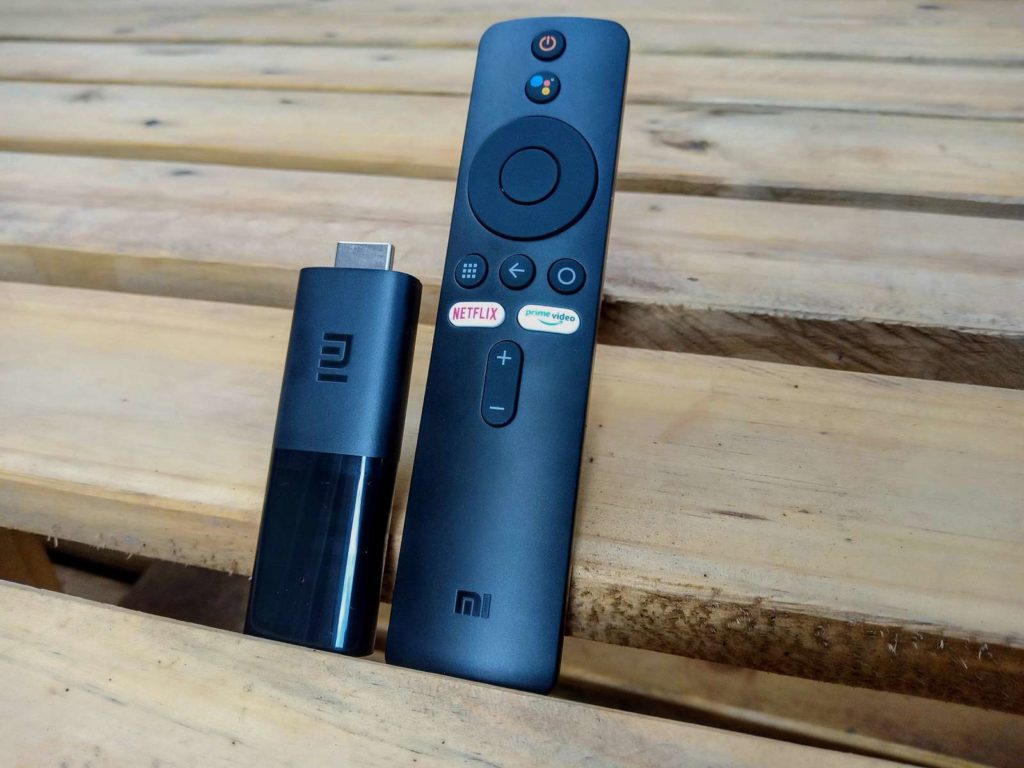 The Mi TV Stick resembles a chunky USB flash drive, the only exception being that there's an HDMI end attached to it. The Stick is roughly half the size of the Xiaomi voice remote control. A Micro-USB slot graces the side and powers the device when in use.
Given how most TVs are built, the ports (including HDMI) are usually lined up like ducks in a row at the back. The chunkiness of the TV Stick works against you once you start fidgeting, trying to fit it in place in cramped quarters. Or worse, you end up sacrificing HDMI real estate as the Mi TV Stick eats into the space reserved for the next HDMI device.
Your best bet is to either make do with just the Mi TV Stick plugged in awkwardly. It will definitely kill the adjacent HDMI port in the process though. The second option would be to invest in an HDMI Cable Male-to-Female Extension.
Xiaomi includes a US-style power plug, which is a bummer for the rest of us who don't come from that neighborhood. The teeth are closer together, so add an adapter to your list of items to own if you want to use the Mi TV Stick. Luckily, the Mi Stick can be powered directly from the TV USB port via a cable.
Voice Remote Control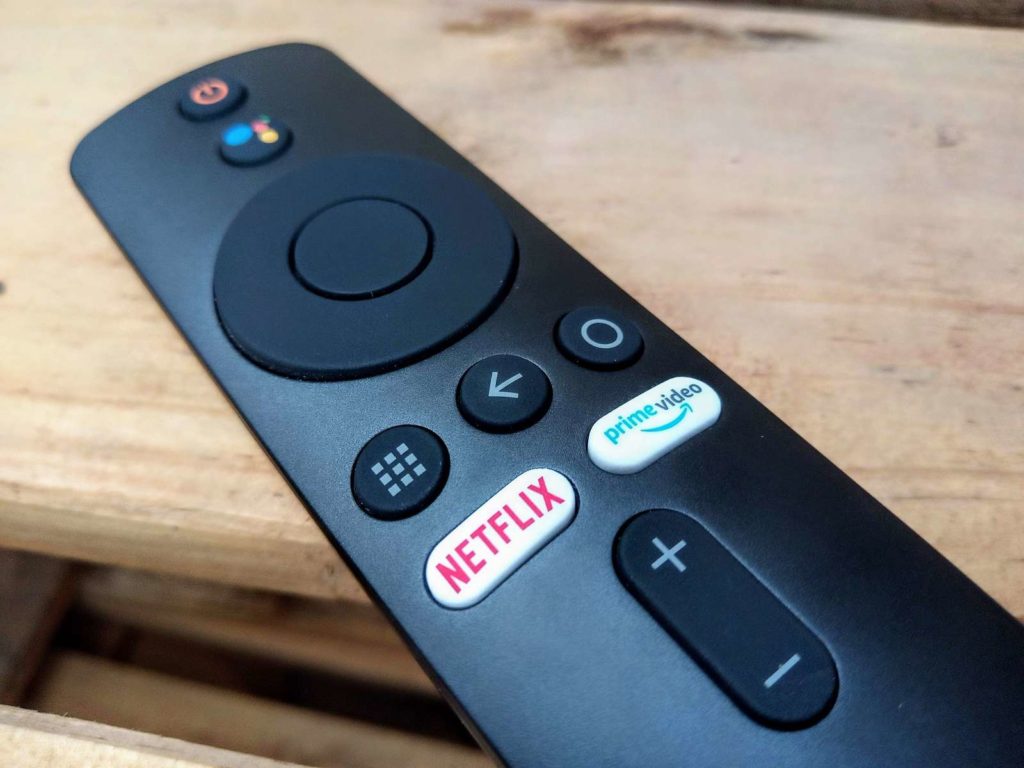 Expect the usual Xiaomi voice remote control. It's got a dedicated power button, Google Voice Assistant button, volume buttons, navigation, and dedicated buttons for Netflix and Prime Video. Personally, I often end up using the home button rather than the dedicated buttons for navigation.
Unlike the Xiaomi Mi Box 4K TV box which comes with Panasonic Neo AAA batteries, Xiaomi doesn't include batteries for the Mi TV Stick. For its price, that's totally understandable.
Advertisement - Continue reading below
No 4K? Don't Sweat It
One of the major drawbacks of the Mi TV Stick is that its maximum output is only 2K HDR (1080P) resolution. But is it really a drawback? Let's think about it. What might initially appear to be a deal-breaker on paper is something I can personally quite comfortably live with.
I don't know what part of the world you come from, but internet plans don't come cheap in this neck of the woods. While having a 4K TV box would be ideal for future-proofing, I currently don't ever get to watch anything more than Full HD. The buffering alone for 4K content would drive me up the wall.
But even so, the absence of 4K might most certainly be a major drawback for some people. A little soul searching is in order before you commit to adding the Mi TV Stick to your arsenal.
Media Streaming Content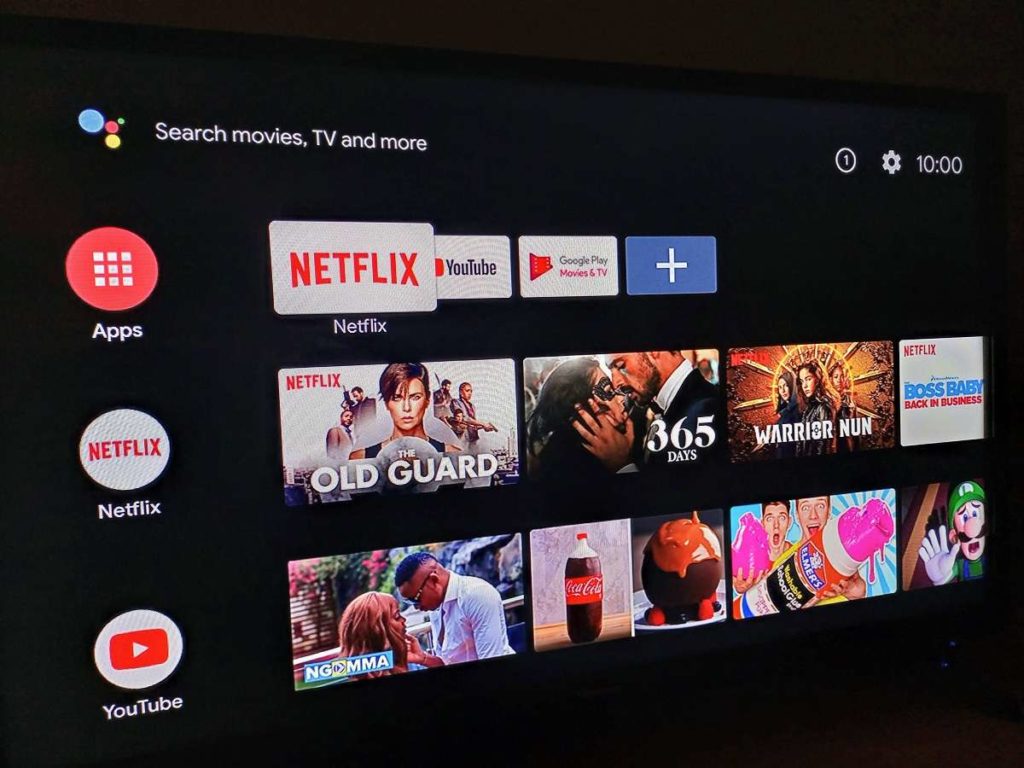 The Xiaomi Mi TV Stick remote has dedicated buttons for Netflix and Prime Video. But in truth, that's only the tip of the iceberg. This portable TV dongle is certified to run Disney Plus, Hulu, Red Bull, Spotify, HBO Max, Google Play & Movies, and countless other apps on the Play Store.
As a matter of fact, it doesn't matter whether you're using the Mi TV Stick or the Mi Box. Android TV offers standard experience across devices. You will find the same apps irrespective of whatever TV box you use.
Chromecast and Google Assistant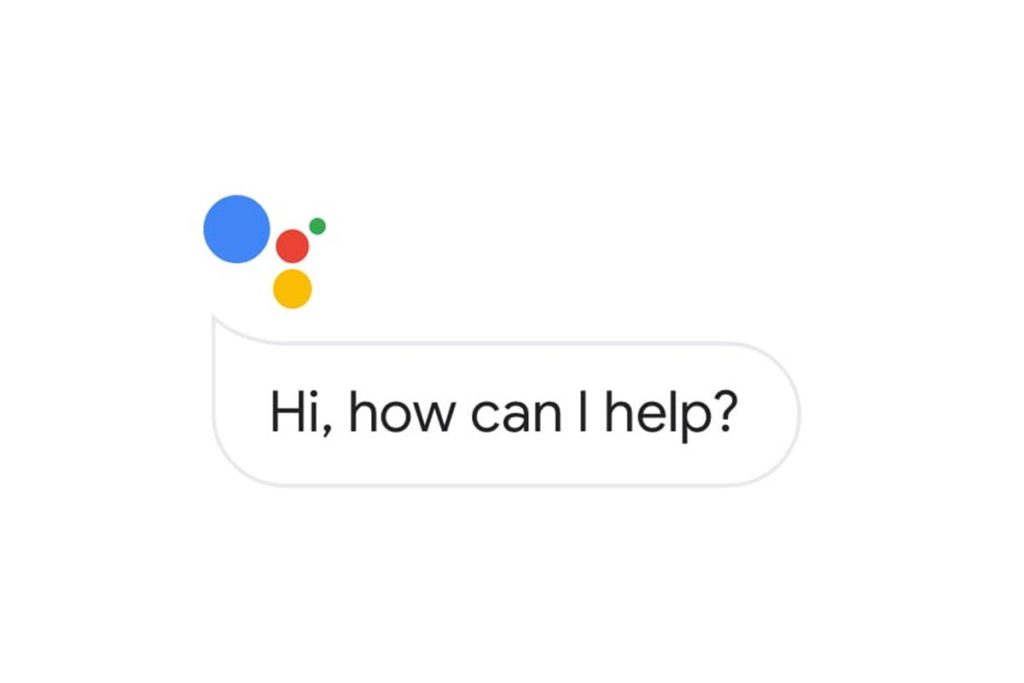 One of the perks of the Android ecosystem is access to Google apps chief among which is the Google Play Store. However, Chromecast and Google Assistant do their part in making the Mi Stick that much more useful.
The built-in Chromecast lets you cast your screen directly to the Android TV. This can be done in two ways; first is casting Chromecast-ready apps (Google Chrome, Youtube, Spotify, DStv Now, Google Photos, e.t.c.). The other option is casting the whole smartphone or tablet. The output resolution won't be as good, but it gets the job done. In both instances, both devices need to be on the same network for it to work.
The Mi TV Stick remote also supports voice commands via the remote control. Press and hold down the Google Assistant voice button to ask Google anything. You can request the Assistant to play specific videos on YouTube, movies on Netflix, open apps on your Mi TV Stick, etc.
Advertisement - Continue reading below
Performance
Other than a negligible lag when loading apps, the Mi TV Sticks runs just fine on 1GB of RAM. Or perhaps we haven't yet loaded it with apps galore and tasked it to its limit, but for now, everything's peachy. On the plus side, a media streaming box isn't used the same way a smartphone is used. Oftentimes, you use one app at a time ergo 1GB of RAM isn't such a big deal considering.
Price and where to buy
As of writing this post, you won't find the Xiaomi Mi TV Stick on Amazon US, UK or India, but you will on, Amazon.com at $43.87, Amazon UAE for AED 129.99 (USD 35). Gearbest also has the Mi Stick in stock for $45.99.
---
Related: Xiaomi Mi Box S Review: Android TV on any TV for a decent price
---
Xiaomi Mi Stick Specs
Model: Mi TV Stick
Colors: Black
OS Version: Android 9 (Android TV)
Dimensions: 92.4mm x 30.2mm x 15.2mm
Weight: 28.5g
Display: 1080P (1920×1080@60fps)
CPU: Cortex-A53 Quad-core 64bit, Mali-450 GPU
Memory: 1GB DDR3 RAM, 8GB eMMC ROM
Connectivity: Wi-Fi: 802.11a/b/g/n/ac 2.4GHz/5GHz, Bluetooth: 4.2
Decoder: Video decoder: 2K@60fps, VP9, H.264/5, MPEG1/2/4, VC-1, Real8/9/10. Video Format: RM, MOV, VOB, AVI, MKV, TS, Mp4, 3D. Audio decoder: DOLBY, DTS. Audio Format: MP3,APE, Flac. Image decoder: JPG,BMP, GIF, PNG, TIF
Ports: HDMI2.0a, USB2.0