Fezah, a network of African talent supporters has just released a mobile android app that lets you  book a musician, band, or DJ for your next event.
Elijah Kitaka the startup's co-founder and ex-Googler made the announcement on his personal Facebook page. Started as a crowd-funding platform for African musicians, film makers, and fine artists to make their new projects happen, the Startup has pivoted more into a booking platform instead according to Elijah.
Advertisement - Continue reading below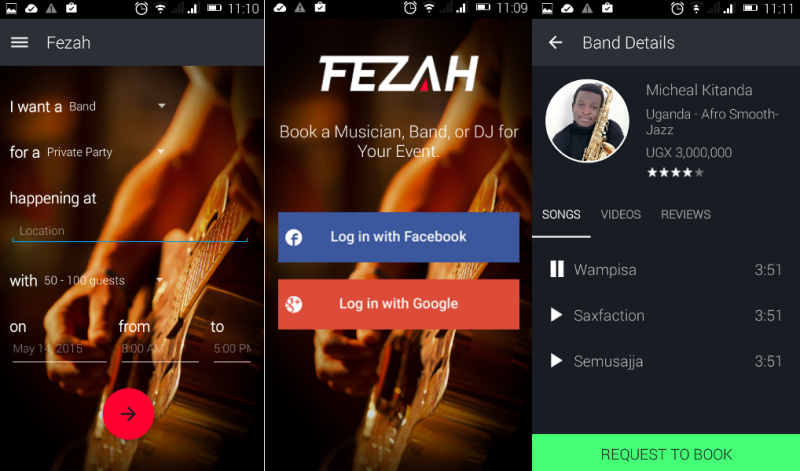 We just downloaded the App for ourselves. You can login using Facebook or Google where you can stream some sample music from listed artists and book one for you event. The prices of booking an artist or DJ in Uganda are listed on the App as well. From what we see, it's mostly Jazz artists currently on the platform. However, the app is still in its very early stages.
The App is still currently in beta phase according to Fezah
Still very early beta but glad you already like it. https://t.co/t9Ewc2xrh2

— FEZAH (@FezahArts) May 14, 2015
Get the App
You can download the App onto your phone from the Google Play store.
Advertisement - Continue reading below
Feature image: Elijah