Online shopping has become a part of our everyday lives. Whether it's buying clothes, paying for domains, Netflix, or gadgets, the internet has made it easier for us to pay for goods and services from the comfort of our homes. However, with online shopping comes the risk of credit card fraud and identity theft. Eversend's Virtual USD VISA Card offers a solution to this problem by providing a secure and convenient way to shop online.
In this article, we'll explore the benefits of using Eversend's Virtual Card and how to set it up for your online payments.
Advertisement - Continue reading below
---
Related:
---
Benefits of Using Eversend's Virtual VISA Card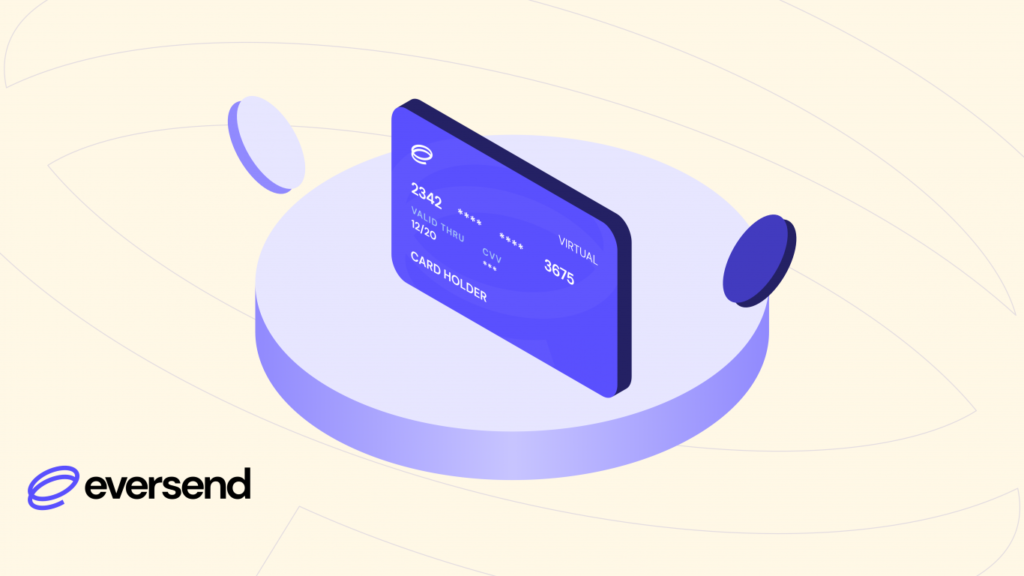 Security
Eversend's Virtual USD Card is designed with security in mind. They introduced a 3D secure payment feature on their Virtual Dollar VISA in 2021 to help transactions. It provides an additional layer of protection for your online transactions, keeping your account and card safe.
The card is virtual, meaning it doesn't have a physical form, and you can use it to make online transactions without revealing your actual credit card information.
To keep your Eversend virtual cards safe, you can easily freeze and unfreeze them whenever needed. Plus, you have the flexibility to create as many cards as you want.
Convenience
Eversend's Virtual VISA card is easy to use, and you can make purchases online from anywhere in the world. You can also load the card with funds from your Eversend account and use it for online shopping without the need for a physical credit card.
International shopping
If you're an avid online shopper or a developer, you've probably faced the challenge of buying products or paying for services from international merchants. Eversend's Virtual Card eliminates this challenge by allowing you to payments from international merchants. The card is accepted in over 22 online stores and websites where you can pay for products and services.
Advertisement - Continue reading below
Here is the list of websites and stores where Eversend's Virtual Card is accepted.
Hosting and Domain Services
GoDaddy
Namecheap
Amazon Web Services
Streaming Services
PlayStation
Netflix
Spotify
Online Ads
Twitter Ads
Facebook Ads
Google Ads
Online Tools and Services
Google Workspace
Microsoft Office 365
Skillshare
Adobe
Canva
Zoom
Mailchimp
Airbnb
Payal
Cost-effective
Eversend's Virtual USD Card is cost-effective, and you don't have to worry about currency conversion fees when shopping from international merchants. Additionally, the card has affordable monthly fees and no minimum balance requirements.
The card creation fee is $2 ($1 to create and $1 monthly fee) and a $5 minimum top-up. This makes a total of $7 needed to create your virtual card.
---
READ ALSO: List of Apps and Platforms That Provide Virtual Debit Cards in Uganda
---
How to set up Eversend's Virtual VISA Card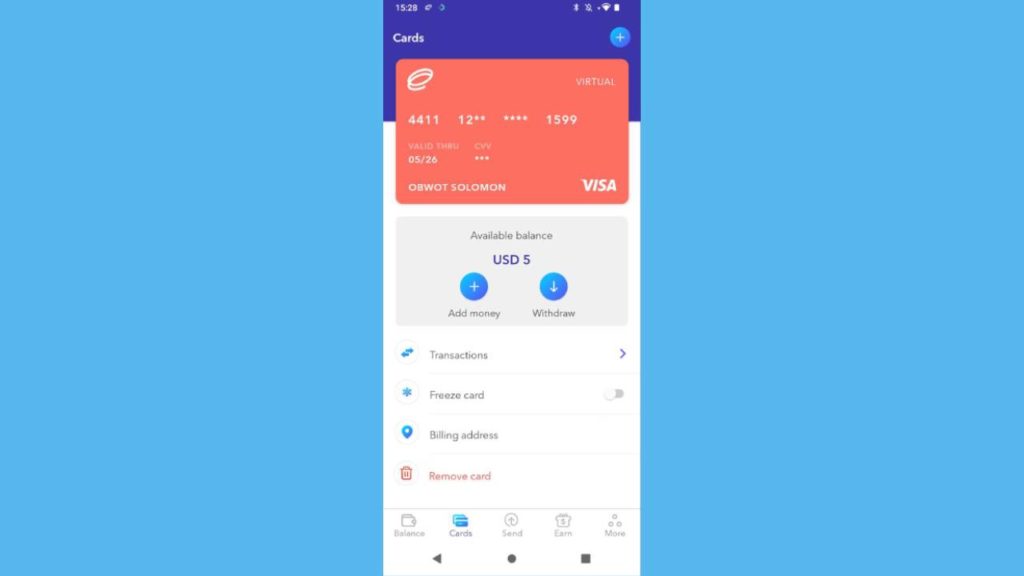 To set up Eversend's Virtual Card, follow these simple steps:
Create an Eversend account. Download the Eversend App from either the Google Play Store or Apple's App Store and create an account.
To use the Virtual Card, you must verify your identity by providing a copy of your ID card and a selfie.
Add funds to the card. You can add funds to your Eversend account using a bank transfer, mobile money, or debit card.
Once you have funds in your account, you can exchange them for the USD account and fund your Virtual VISA Card. Click on the "Cards" button on the lower menu and click on "Create Card".
Using Eversend's Virtual VISA Card for online shopping
Once you have set up your Eversend Virtual Card, you can use it to shop online. Here are the steps to follow:
To make purchases, enter your Virtual Card details at checkout, and the payment will be processed.
Keep track of spending by checking your Eversend account balance or transaction history.
To make the most out of your Eversend Virtual USD Card, here are some tips to keep in mind:
Choose reputable merchants to avoid scams and fraud.
Be mindful of fees when making purchases, especially for international transactions.
Keep track of your Eversend account balance to ensure you have enough funds for purchases.
Eversend's Virtual USD Card is a secure and convenient way to shop online. It provides a cost-effective solution for international shoppers, and you can use it to make. Have you used Eversend's virtual card before, share with us know in the comment section your experience and if you can recommend the service to anyone.
Advertisement - Continue reading below