Yesterday MTN Uganda officially launched the widest 4G LTE network in Uganda. The largest telecom in the country hosts 75 4G LTE sites around the country with districts like Kampala, Entebbe, Jinja, Gulu, Masaka, Mbale among others.
Dignited was yesterday hosted to a "Tech show" at MTN Towers in Kampala where we had first impressions with the new networks speeds.
Advertisement - Continue reading below
We used a Huawei Honor 4G LTE smartphone, a Huawei 4G LTE Mifi tethered to a windows PC and speedtest.net to carry out the speed tests. We had close to 100Mbps with the smartphone, but we broke past the 100Mbps mark when we USB tethered the 4G LTE MiFi to a windows PC.
Speed tests results using 4G LTE Huawei Honor smartphone.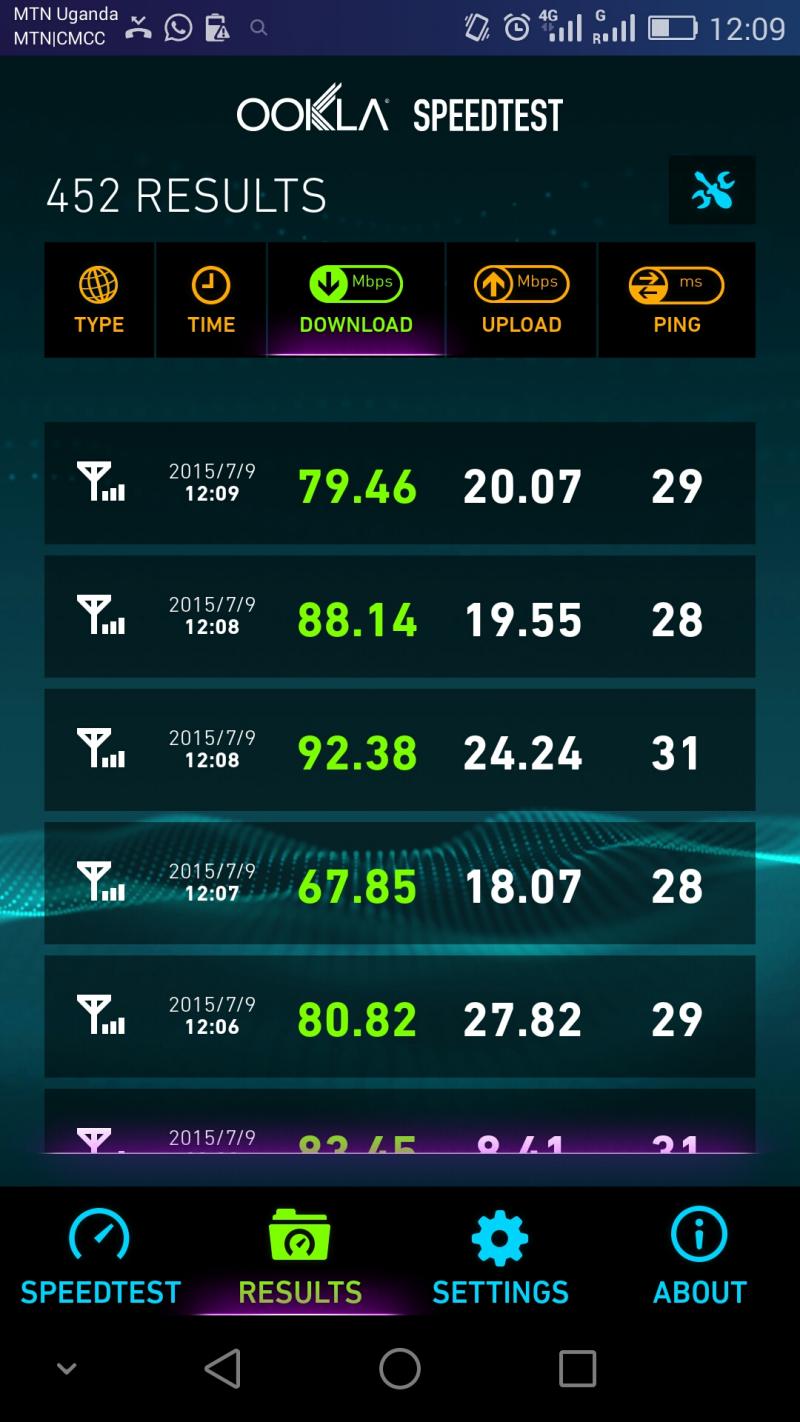 Compared to speed tests that we did on Orange (Now Africell) 2 years ago, MTN internet speeds seem to double what we got with Orange internet. Bambino in the video below was able to hit 49Mbps download and 18Mbps up with Orange's 4G LTE while we were able to go as far as 100Mbps with MTN's 4G LTE.
Advertisement - Continue reading below
Feature Image: MTN Uganda facebook page