Qualcomm is a famed chipset maker with their chipset powering quite a number of smartphones most especially Android. The new flagship chip offers a significant boost from the former Qualcomm Snapdragon 845. This is the top of the line processor for Qualcomm this year. The Qualcomm Snapdragon 855 (SD855) is already featured on the foldable Royole Flexpai and Lenovo Z5 Pro GT with more to come. The likes of Samsung Galaxy S10 and Galaxy S10 Plus, OnePlus 7/7T will both be featuring the latest flagship Qualcomm chip.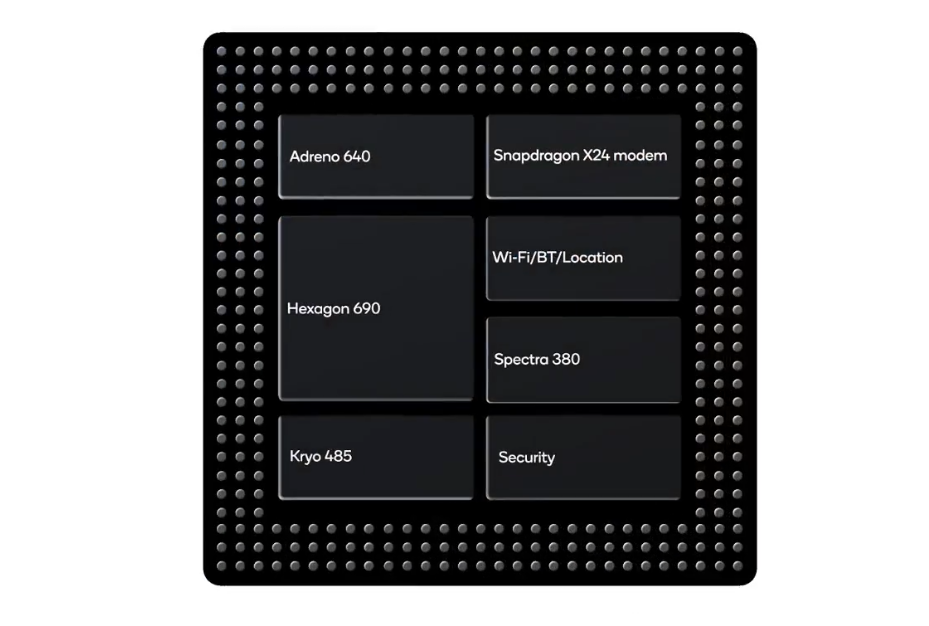 Performance boost
Joining the other competition having a 7nm FinFET process, is sure to deliver a better performance compared to the 10nm process of the predecessor. The chipset measures up to others like Apple's A12 Bionic chipset and Huawei's Kirin 980 processor both having the 7nm process. There is the new Kyro 485 chip that has a Prime core with a clock speed of 2.85GHz and three other performance cores clocking at 2.42GHz with an A76 cortex framework. The other four power saving cores run at 1.8GHz also on the ARM framework. The lower cores handle the less demanding tasks, in that way, it cuts down on power consumption.
Advertisement - Continue reading below
The new Qualcomm Snapdragon 855 offers a 45% faster single core performance and 35% multi-core performance.
The new chipset ups its game by 45% more than the performance on the Qualcomm Snapdragon 845. According to Qualcomm, the new chip as the highest performance gain ever compared to its predecessors which in this case is the SD845. The new chip sports an Adreno 640 GPU which is 20% better than the Adreno 630 present on the predecessor. This way, Qualcomm is bridging the gap with other flagship SoCs performance-wise.
Also read: Qualcomm vs Apple: What's that all about?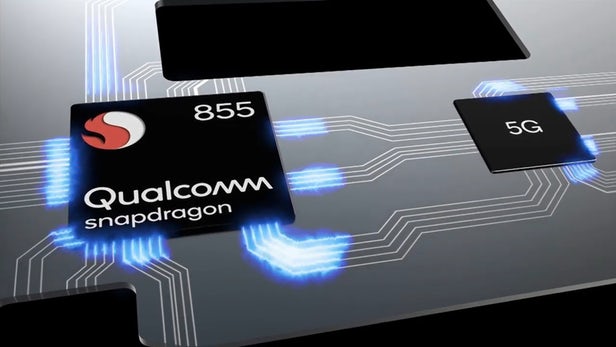 Faster Internet Speed (5G)
There is also the significant jump in browsing speed significantly due to the 5G connectivity option. Although there is still the X24 LTE modem which gives you Cat 20 internet speed with a 2Gbps download speed and 316Gbps upload speed. You could also make use of the X50 5G modem to tap into top of the line internet speed. With the new chip, you can access sub 6GHz and millimeter-wave (mmWave) frequency bands delivering up to 6Gbps speed. You also get to enjoy 60GHz WiFi using the 802.11ay standard, the first ever by a smartphone thanks to the new SD855 chip. You've also got dual-band WiFi 6 which uses the 5GHz and 2.4GHz band.
Improved Gaming
The Qualcomm Snapdragon 855 chips also improve on its gaming prowess offering you better gaming experience. Thanks to the upgrade in data speed, you can now stream games without any lags giving you a real-time response on controls. There is the Snapdragon Elite Gaming centered around improved gaming, with support for Vulkan 1.1. It delivers HDR gaming and better graphics rendering. You can also rely on the upgraded GPU in play to make sure you can play your favourite games without any hitch.
Read More: System on a Chip: Qualcomm vs MediaTek Processors
Advertisement - Continue reading below
Better Image and Video Quality
Let's talk camera prowess, the SD855 offers dedicated computer vision image signal processor (CV-ISP) tasked with handling pictures as well as videos. The Qualcomm Spectra 38 has it is called is dedicated to making sure you have better quality pictures and capture better footage. The new ISP delivers 11 times faster object identification. Since your camera now has its own dedicated processor expect a much more reduced shutter lag. There is support for dual camera up to 20MP and a single camera up to 30MP.
The chip improves on its cinemagraph feature which is a feature where one subject in the GIF clip is still while the other parts is moving. Portrait mode is not only better, but it is also now available in videos too and in real time. You can decide to remove the background of a video all together if that is what you want. In addition to this, there is multi frame noise reduction (MFNR) for better-looking images and pictures. There is support for 10-bit colour depth, 2020 colour gamut alongside the ability to play and record 4K HDR10+ content. Also, the new chipset will be adopting the High Efficiency Image Format (HEIF) over JPEG which offers better quality at reduced size. It allows you to keep different versions of a picture all in one size and has the '.heif' extension.
Also See: Snapdragon 850: Qualcomm's first processor for Windows PCs
XR boost and 3D Sonic Fingerprint Scanner
Qualcomm is not putting aside XR either which is the name for VR and AR combined. The chip offers better VR experience with support for 8K resolution content up to 120fps. To make sure you have a close to reality experience, Qualcomm partnered with Nalbi a firm focused on vision solution to achieve this. In addition, you will get to enjoy Qualcomm's in-display fingerprint scanner using 3D Sonic tech. Although you've got in-display fingerprint scanner on a smartphone already, the tech from Synaptic relies on optics. The solution from Qualcomm is said to offer a more efficient alternative that can read your fingerprint even when your hands are dirty or greased.
Upgraded AI
To wrap things up, Qualcomm also adds to the AI capability of the new chip. Integrating a new Hexagon 690 digital signal processing (DSP) unit to boost performance. With more power comes a Vector Accelerator and Tensor Accelerator for a better AI. You've got echo cancellation and noise suppression in the package too so you can communicate with the AI better.
There is the Neural Processing Unit (NPU) working hand in hand with the CPU and GPU. The trio processes about 7 trillion operations per second making it two times faster than its predecessor and 3x faster than another 7nm chipset.
All of this marks a significant upgrade from what the last flagship chipset (Qualcomm Snapdragon 845) brings to the table. Tagged the biggest upgrade made by the tech giant on a new chipset, let's wait to see how well it performs smartphones will we be seeing this year.
Advertisement - Continue reading below