Lately, low battery and high-speed data usage are becoming one of the biggest concerns for smartphone owners. So, how can you reduce your data consumption? And what actually consumes so much data anyway?
In this article, I will discuss tips you can use to reduce your Android smartphone's data consumption in order to prevent extra charges.
Advertisement - Continue reading below
Limit your data usage in Settings.
You can set a limit to your monthly data usage and this is the easiest thing you can do to avoid using large amounts of data without your knowledge.
To do this, head over to the Settings and tap on Data Usage>>Billing Cycle>>Data limit and billing cycle. There you can set the maximum amount of data you intend to use in a month. Additionally, you can also opt for automatic disconnection from the network once the data limit is reached.
Use data saver in Chrome
Google Chrome has an inbuilt feature (called data compression) that can significantly reduce data consumption on Android. When data compression is turned on, all of your traffic is passed through a proxy run by Google. Your data is compressed and optimized before being sent to your phone. This results in lower data consumption and also speeds up the loading of pages without any significant change in web content.
To use this feature, open Chrome, tap on the 3-dot menu on the upper right corner, tap on Settings and scroll down to Data Saver. There you can tap on the upper right corner to toggle Data Saver on.
Turning on data saver also activates Chrome's Safe Browsing System to detect malicious pages and protect you from malware and harmful content. You can then revisit the settings panel in Chrome to see how much data you've saved over a period.
Advertisement - Continue reading below
Use offline features in apps.
For example in Google Maps, you can download a map of an area while connected to Wi-Fi and then use the offline map to navigate without using data. Offline use also applies to some cloud storage apps like OneDrive, YouTube Red subscribers, and Spotify Premium users among others.
---
Related Article: How to know which apps are using the most data on your phone
---
Limit sharing of media-heavy text messages.
Texting over data generally uses a negligible amount of data but sending large photos or videos will significantly increase your data usage.
The same applies to upload photos or videos to Facebook, Instagram, and other social media.
Keep music and videos on your phone.
Once in a while, you might want to play some music or watch a few videos. Storing media such as music, photos, and videos locally rather than streaming them will save you large amounts of data.
Use mobile versions of sites.
In order to save your mobile data, avoid using sites' apps like YouTube, Facebook, Twitter among others. Instead, you should use the mobile site. Just type "www.m.[sitename].com" into your Android's browser.
Limit your browsing to areas with Wi-Fi.
If you are blessed with an area with safe wireless Internet, you should prioritize it over using data. Also, you can set your phone to automatically update apps over WiFi only. Simply go to Play Store and tap on Menu>>Settings >>Auto-update apps. Make sure that you select "Auto-update apps over Wi-Fi only."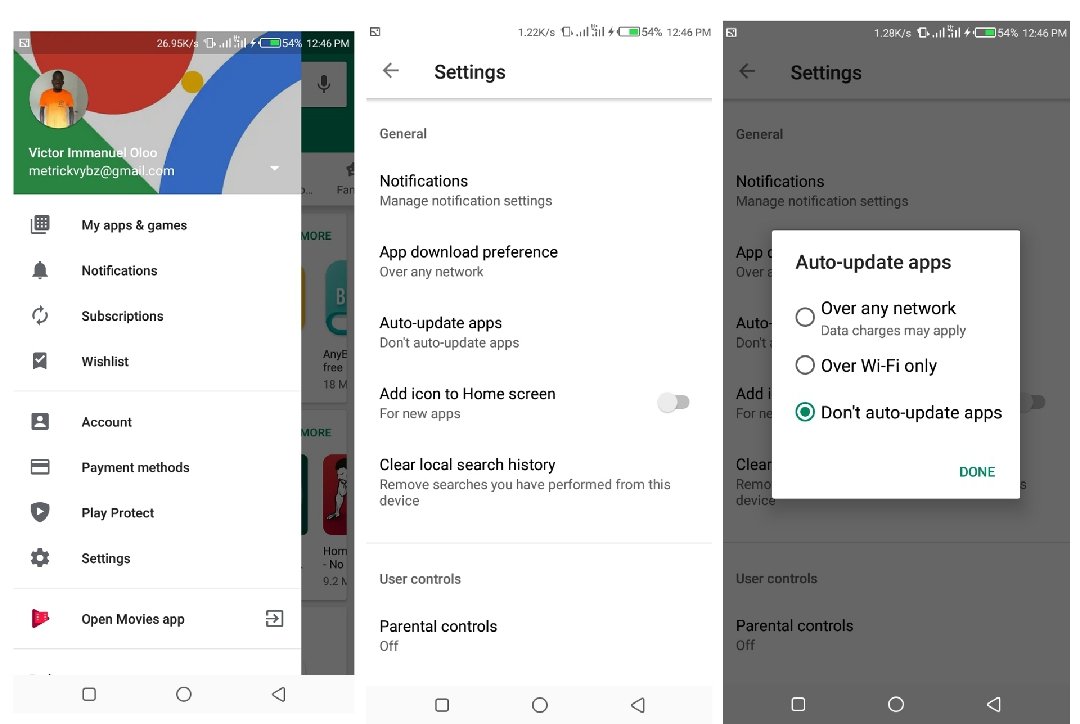 Advertisement - Continue reading below
Mobile data usage has skyrocketed and apps have become more data hungry and are constantly pushing new versions for an update. This calls for a regulation on the data usage on your phone. The above tips can help you save some data off your monthly bill.