When you purchase the Amazon Fire HD 8 Tablet, expect to deal with a couple of pre-installed apps on it. Apps like Prime video, Silk browser, Washington Post, and Amazon Music all come pre-installed. And when you install your own apps, accessing them on the home screen can become daunting, really quickly, but you can organize your home screen by grouping them into folders, making accessing your favorite apps easy. Also, your Fire HD 8 tablet is set to receive recommendations and "New items" on the home screen, by default.
Recommendations on your tablet help you discover relevant content (games, videos, books, Apps, top playlists, Tv shows, etc) available on your tablet, based on items you have downloaded, purchased, liked, and rated in the past. "New item", also help you keep up with the latest news, TV shows, movies, and more with streaming apps.
Advertisement - Continue reading below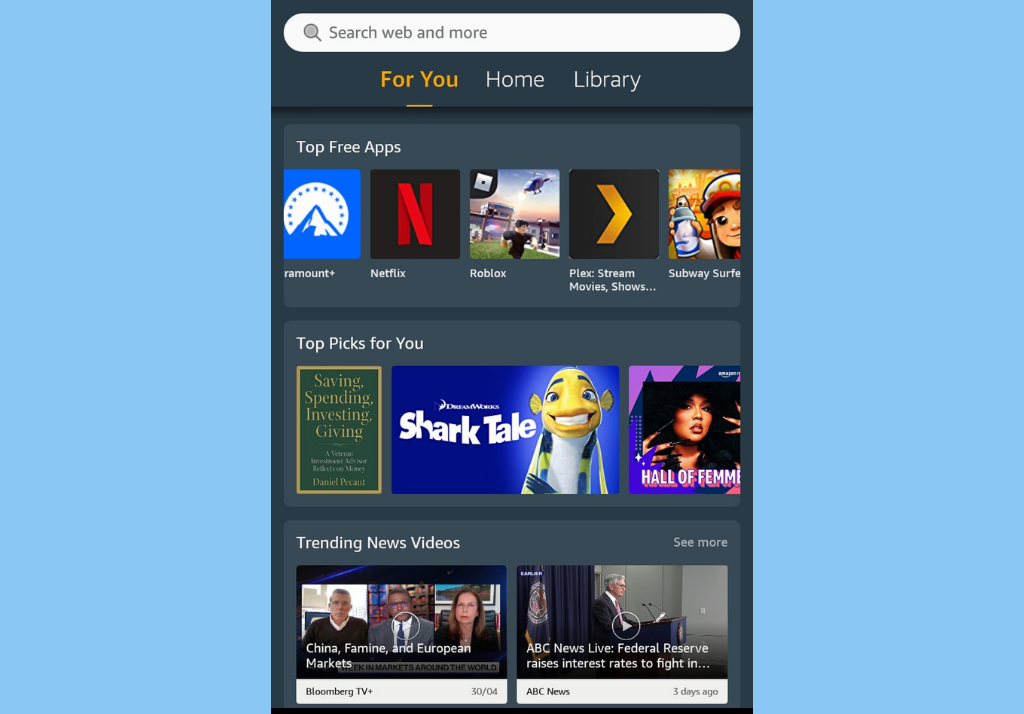 You can choose to turn on or off these recommendations on your Fire HD 8 tablet at any time. We will be showing you how to do that in this article.
Related: How to Find Your Amazon Fire Tablet Model
How to Turn on and Off Recommendations From Your Fire HD 8 Screen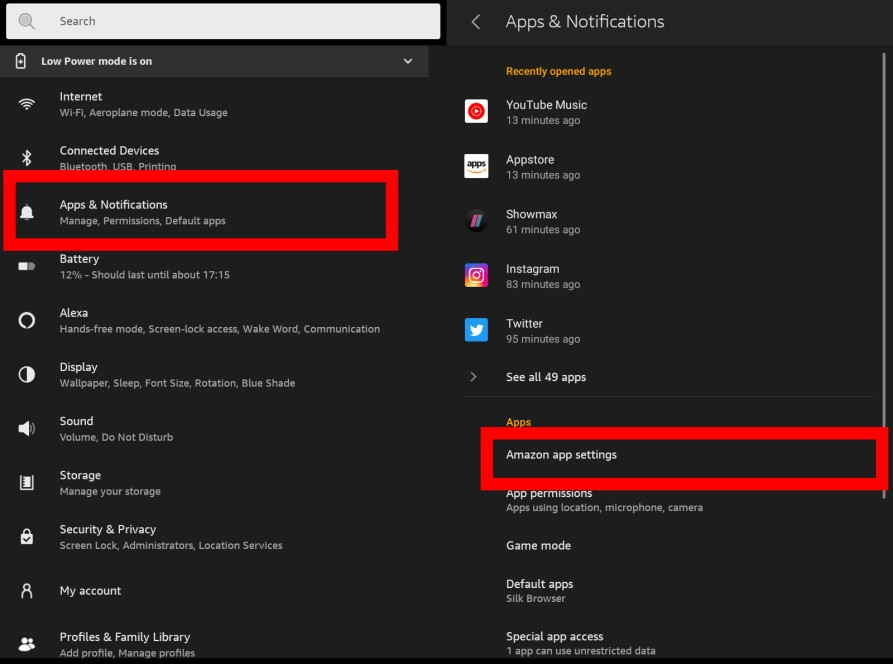 To get started, pull down from the top of the screen, and then tap the gear icon. Or better still, tap on Settings from your home screen.
On the Settings window, scroll and tap select Apps & Notifications.
Scroll down and tap on Amazon app settings.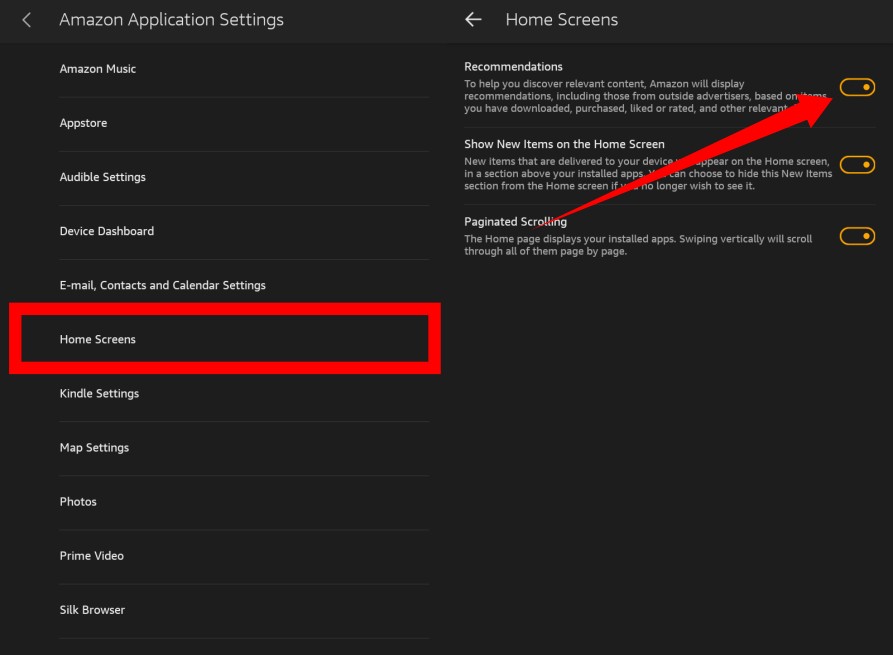 Next, find and tap on Home Screens.
On the Home Screens settings page, you can toggle on and off Recommendation and New items settings.
Related: How to Change Wallpaper on Your Fire HD 8 Tablet
Thats it. That's how to turn on and off recommendations on your home screen. You should check out how to organize your Fire HD 8 tablet's home screen by grouping apps into folders.