By now, Coronavirus shouldn't be new to anyone. We've heard of its symptoms (cough, fever, breathing difficulty, etc.) and how it spreads among humans in different countries.
Health workers have said our best shot at protecting ourselves against the virus is to practice social distancing, wash our hands for at least 20 seconds and avoid touching our faces and eyes with our hands.
Advertisement - Continue reading below
But have you wondered if you need to clean your smartphone regularly, to keep coronavirus off the smartphone? After all, these devices spend the better half of the day in our hands as we constantly use them to get work done.
Also, studies have shown that the virus can survive on hard surfaces (plastic and metal) for up to 5-days – this includes your smartphone.
Washing your hands regularly is a great way to prevent infection and the virus from spreading, but what if the virus is on your smartphone? You wash your hands, but then, you return to pick the device up.
This is why, even after washing your hands, you also need to disinfect your smartphone. Here are some tips on how you can keep coronavirus off your smartphone.
Related Article: COVID-19: MTN Uganda Introduces Work From Home Data Bundle
How To Clean Your Smartphone
Information on Apple's support page says;
Advertisement - Continue reading below
"Using a 70 percent isopropyl alcohol wipe or Clorox Disinfecting Wipes, you may gently wipe the hard, nonporous surfaces of your Apple product, such as the display, keyboard, or other exterior surfaces. Don't use bleach. Avoid getting moisture in any opening, and don't submerge your Apple product in any cleaning agents. Don't use on fabric or leather surfaces."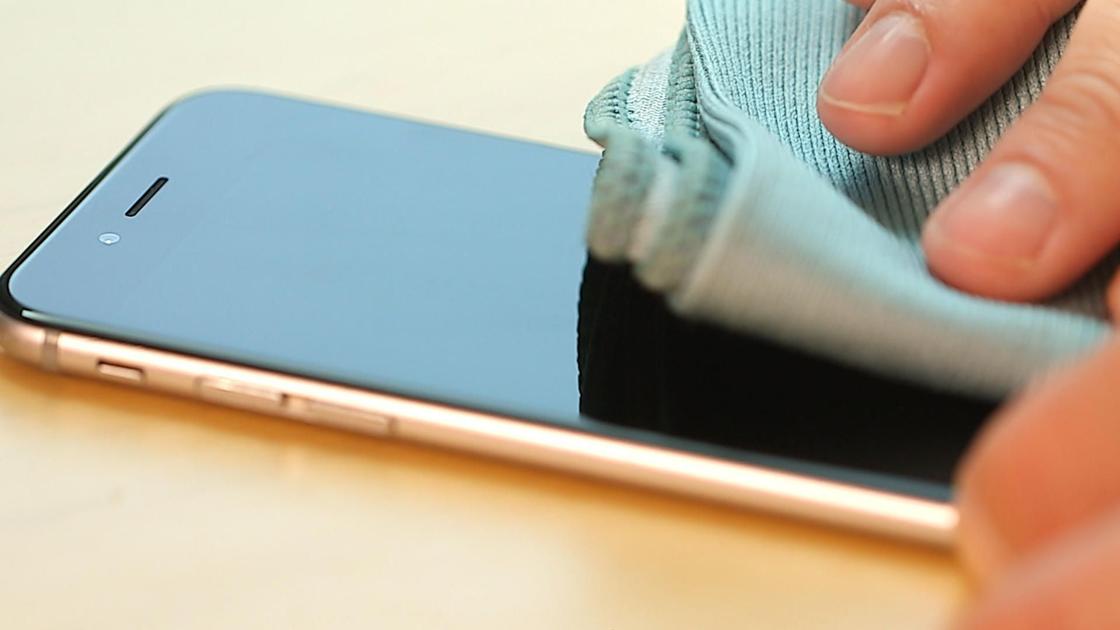 Other Tips
1. Make sure you avoid using abrasive cloths, towels, paper towels, or similar items. Instead, use only a soft, lint-free cloth.
2. Avoid excessive wiping, as it can cause scratch or damage.
3. Don't get moisture into any openings. Especially if your smartphone is not water-resistant.
4. Don't use aerosol sprays, bleaches, or abrasives. This is because they could damage the phone's oleophobic (oil-repellant) and hydrophobic (water-repellent) coatings.
Below is a quick visual guide to clean your smartphone properly, keeping it free from the Coronavirus.
Related Article: COVID-19: MTN Uganda Waives Some Mobile Money Transaction Fees
Keep Your Gadgets Safe
You should know that this above information doesn't apply to iPhone users alone, but all smartphone users. Also, before you begin the cleaning process, make sure you power down your device, remove any case or cover and unplug any accessories.
Advertisement - Continue reading below