It is not possible to talk about smartphone chipset without mentioning Qualcomm and as far as Android flagship is concerned the Snapdragon processor is a popular pick. The latest and the front runner in Qualcomm's portfolio is the Snapdragon 855 SoC. Introduced late last year, the processor has been featured in a number of newly released premium smartphones. This new chipset comes with a few improvement over its predecessor. Some of this advancement include a native support for an ultrasonic in-screen fingerprint scanner, more robust AI system and an overall faster processing speed. According to Qualcomm, the new chipset has the biggest improvement ever over a predecessor. Also, it has a 7nm process making it more efficient in performance and power saving. One of the interesting features is Qualcomm X50 5G modem that delivers the next generation data speed. Let's tale a look at some od the smartphones that have this premium chipset.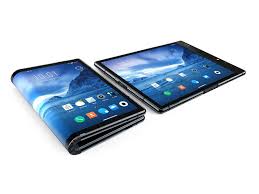 Royole Flexpai
Meet the world's first foldable smartphone which has a 7.8-inch tablet screen and half of that when folded to a smartphone. Part of the specs include a 6GB/128GB combo, another with 8GB/256GB configuration both with a 16MP sensor paired with 20MP camera around the back. Powered by a 3, 970mAh battery, the smartphone goes for about $1319.
Advertisement - Continue reading below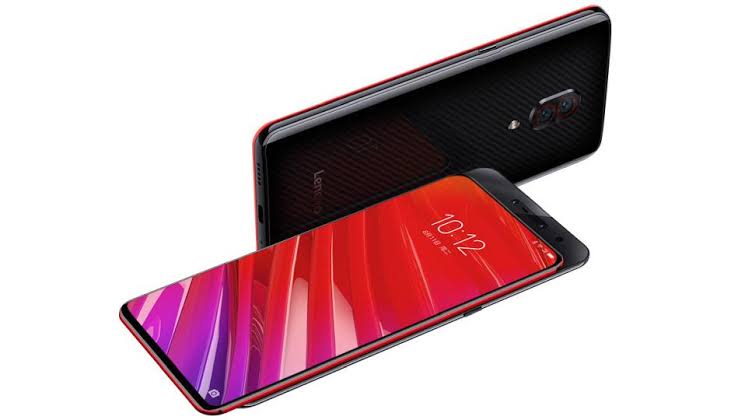 Lenovo Z5 Pro GT
Notably, Lenovo was the first to feature the Snapdragon 855 chipset and it was on this smartphone. It has a similar slider design has the Xiaomi Mi Mix 3 with a full view screen and an in-screen fingerprint scanner. There are three RAM variants, which are 6GB, 8GB and 12GB coinciding with 128GB, 256GB and 512GB storage space respectively. The screen covers 6.39-inch of the surface and has a resolution of 1080 x 2340 pixels. The phone slides up to reveal a duo of 16MP camera and an 8MP supporting sensor as well as IR source for face unlock. Keeping the smartphone on is a 3, 300mAh battery and an Android 8.1 Oreo OS which is upgradable.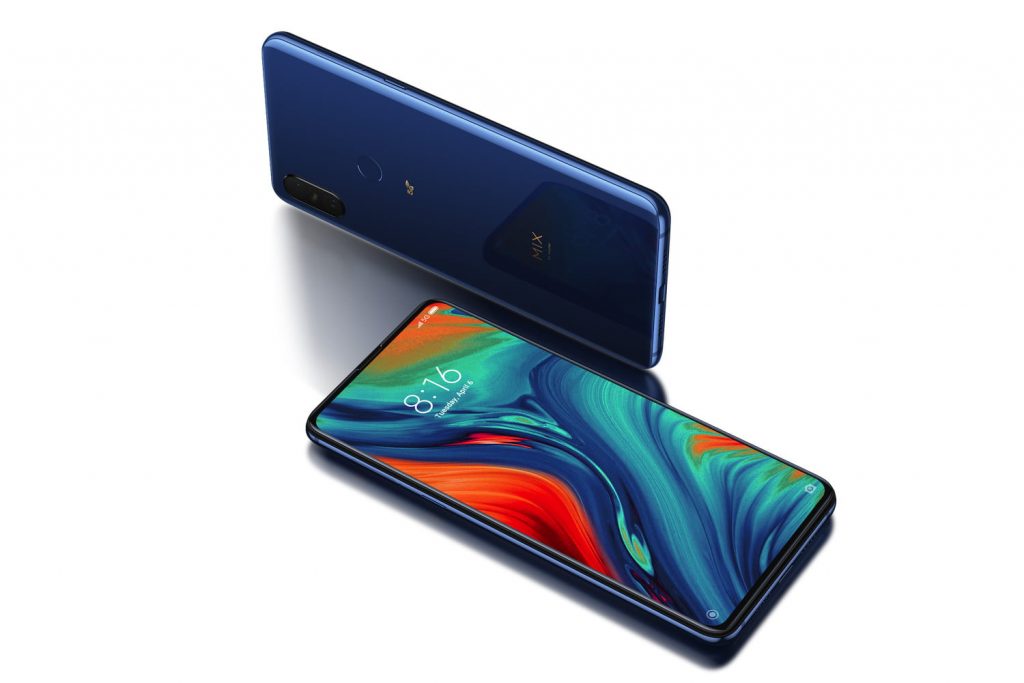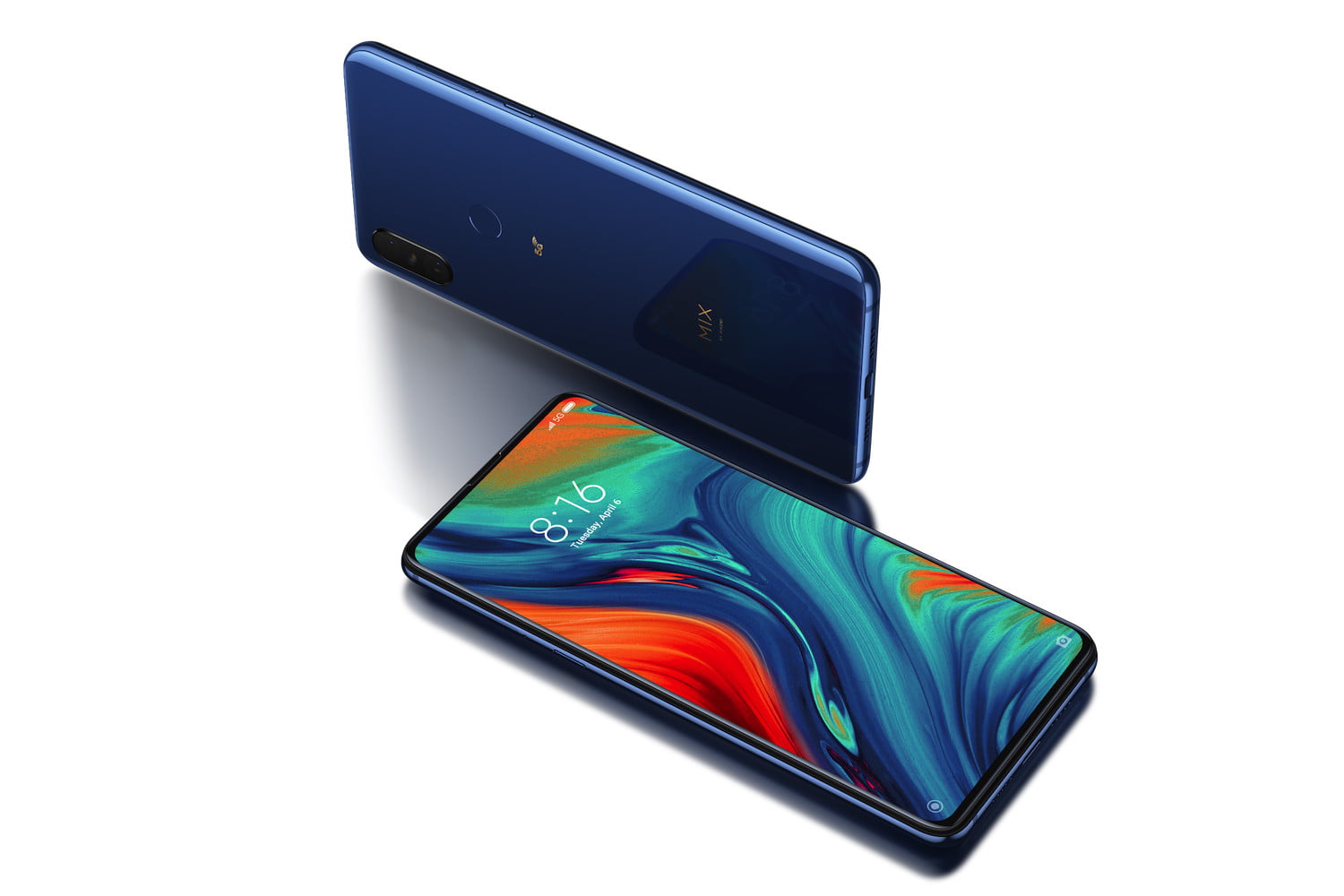 Xiaomi Mi Mix 3 5G
Since 5G is the next big thing in the smartphone world, it is only normal for Xiaomi to updates its 'Mix' flagship with the feature. Tagged as the Xiaomi Mi Mix 3 5G, the smartphone improves on the ordinary version with a new chipset instead of the SD845 processor. No in-screen fingerprint scanner, but you do have one at the back and a 3, 070mAh battery. You've got a pair of cameras on both ends, a 24MP + 2MP cameras at the front and two 12MP cameras at the back. There is wireless charging and a 6.39-inch AMOLED screen with a Full HD+ resolution.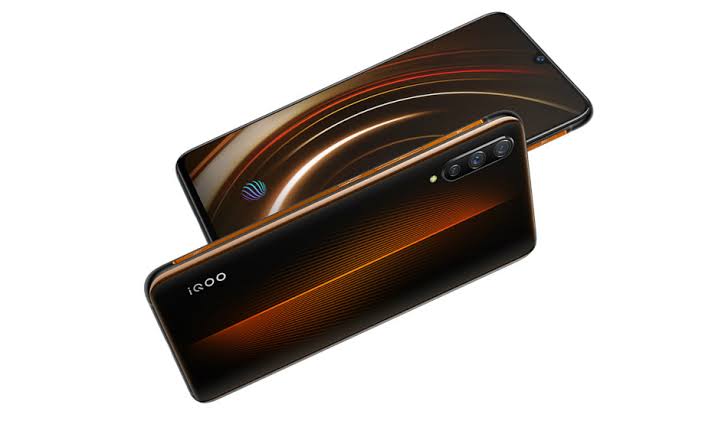 Vivo iQOO
This is a gaming smartphone and one of the few ones yet that sports the most powerful Qualcomm chipset. The simplest model has a 6GB/128GB pair, others include 8GB/128GB or 8GB /256GB and the best is a 12GB/256GB superior variant. Being a gaming smartphone, it has super liquid cooling with an AI multi-turbo center for gaming, cooling and so on. In addition, you'll get 44W fast charging which gives you a full charge in 45mins except in the 6GB model that has a 22.5W fast charge. Also present is a 4, 000mAh battery, 6.41-inch Full HD+ OLED display with on-screen fingerprint scanner, a trio of 12MP, 13MP and 2MP cameras. It has the halo notch on the top of the screen, where you would find a 12MP camera for your selfies.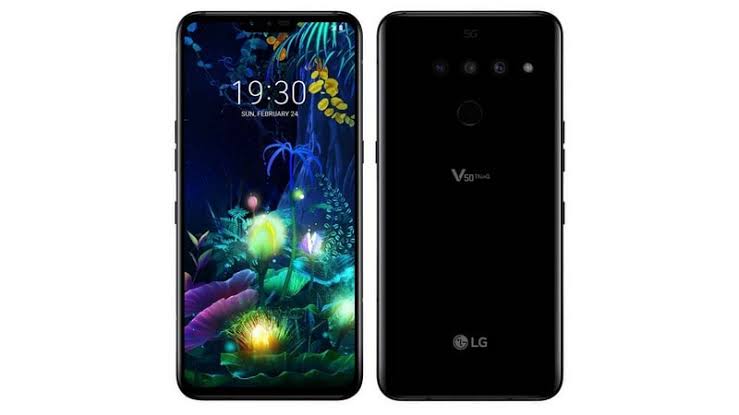 LG V50 ThinQ 5G
Here is another smartphone with the SD855 chip and a new member of LG's flagship V-series. Maintaining some features held by its predecessor, like the IP68 and MIL-STD-810G as well as the rear fingerprint scanner. As its name depicts, the smartphone is 5G ready for that next gen speed. Visuals are handled by a 6.41 OLED screen with a QHD+ resolution and it has reduced cut out notch on top. In place at the back of the smartphone, is a primary: 12MP camera f/1.5 aperture, OIS, dual pixel PDAF and an ultra wide 16MP f/1.9 aperture camera having a 107-degree FOV lens joined by a 12MP telephoto f/2.4 aperture camera. On the other side of things, there is an 8MP main camera and a 5MP assisting sensor for selfies. It carries a 4, 000mAh battery, Qi wireless charging boombox speaker, 6GB RAM and a 128GB internal storage.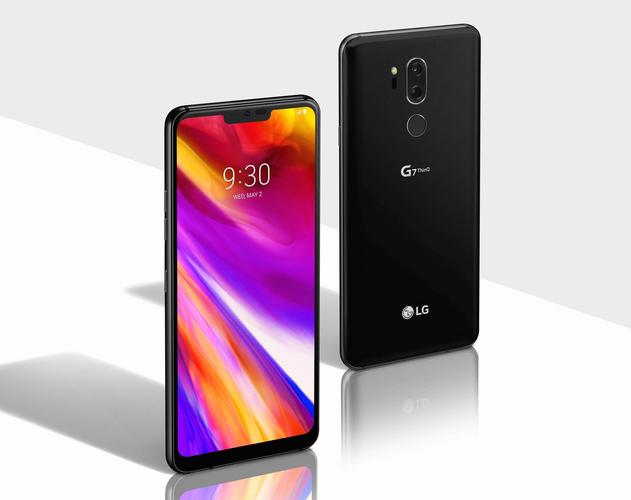 LG G8 ThinQ
There is more to the similarity between the two LG flagship besides the ThinQ moniker. They share the same RAM, ROM, IP68 & MIL-STD-810G certification, fingerprint scanner position, cameras except for the omission of the extra 5MP front camera and the nice boombox feature. However, it doesn't have Qi wireless charging, neither is there 5G connectivity. While the screen resolution stays the same, the size shrunk to 6.1-inch and so has the battery too, to 3, 500mAh battery.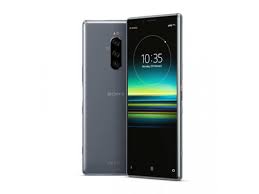 Sony Xperia 1
Surely, this is the frontrunner of Sony's premium smartphone is concerned so the being number 1 is justified. The display is absolutely stunning with a OLED panel, 4K resolution, Triluminous tech and a large 6.5-inch size. The camera is also equally impressive with a trio of 12MP cameras with great features and an 8MP lone selfie shooter. No 5G here but what it does have is an extendable 64GB/128GB storage and a 6GB RAM. Continuing the Xperia tradition, it does have a side fingerprint scanner and powered by an average 3, 300mAh battery.
Advertisement - Continue reading below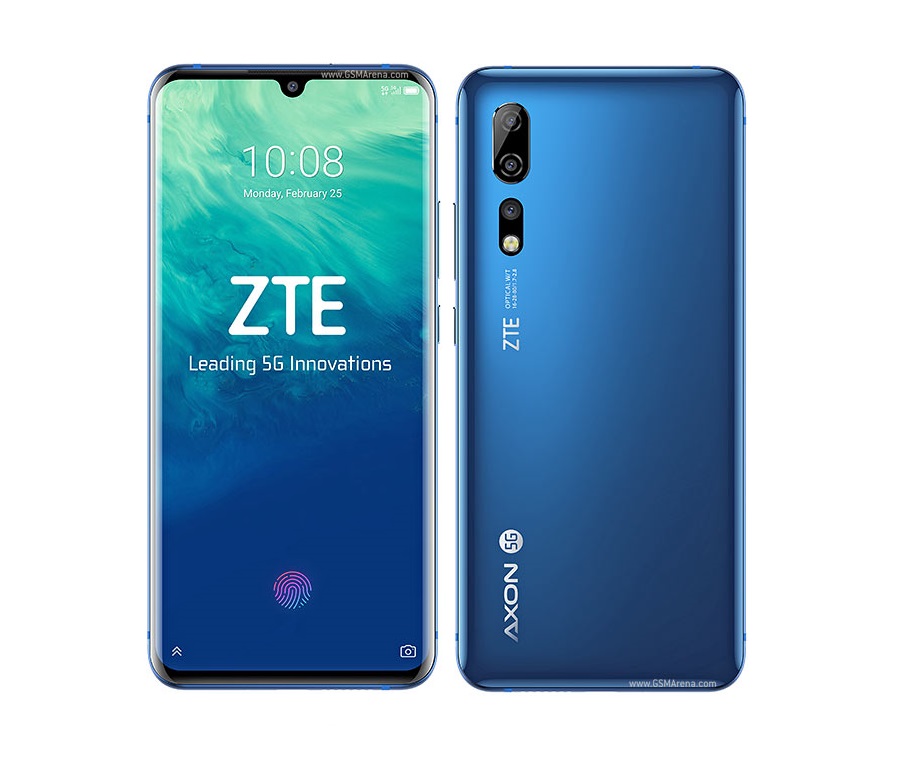 ZTE Axon 10 Pro 5G
ZTE have been quite active since their ban have been lifted and this is one of the impressive smartphones they recently churned out. The ZTE Axon 10 Pro 5G comes with a 6.47-inch Full HD+ resolution, Qi wireless charging, IP68 dust and water resistance. Mobile photographers are well catered for with a triple 48MP + 20MP + 8MP camera system on the back and a single 20MP front sensor. Furthermore, there is a 6GB RAM, 128GB internal storage, 4, 000mAh battery and an in-display fingerprint scanner for added security.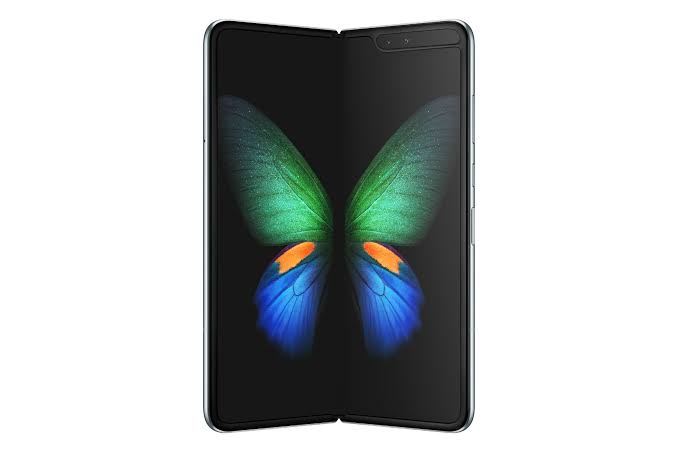 Samsung Galaxy Fold
The tech giant -Samsung makes its mark on the Foldable smartphone category with the Galaxy Fold. Besides being foldable, the smartphone also have top of the line features which makes a luxury buy. When folded, there is a 4.6-inch HD+ AMOLED screen at the top. Opening it up and you will be greeted 7.3-inch Super AMOLED screen with a 1536 x 2152 pixels resolution. You've got a 10MP camera on the cover while it opens up to reveal a duo of 10MP and 8MP camera. On the rear, there are two 12MP cameras and a 16MP sensor. The innards of the device comprises of a 12GB RAM with 512GB internal storage and a 4, 380mAh battery lowering it up.
Samsung Galaxy S10e

Samsung Galaxy S10

The Samsung Galaxy S10+

Samsung Galaxy S10 5G
Samsung Galaxy S10 series
The entire Galaxy S10 series features a Qualcomm Snapdragon 855 processor. Starting with the Galaxy S10e smartphone which has a dual 12MP and 16MP camera combo at the rear side as well as a 10MP front camera. Also, there is a 5.8-inch Dynamic AMOLED screen with a 1080 x 2280 pixels resolution. Furthermore, it has a PowerShare reverse wireless feature alongside the wireless charging and an IP68 certification. Moreso, the fingerprint scanner is on the side and a 3, 100mAh battery is on the inside. As for the storage space, there is a 128GB variant paired with 6GB RAM and a 256GB model with a 8GB RAM.
On the other hand, the Galaxy S10 has an additional 12MP telephoto rear camera making it three cameras. The display is also bigger measuring 6.1-inch with a 3040 x 1440 pixels resolution and a 3, 400mAh battery. Also, the fingerprint scanner is under the display now with an 8GB RAM with a 128GB/512GB storage space. The Galaxy S10+ has an additional 12GB variant with a 1TB storage option and an additional 8MP selfie camera. Display real estate have been increased to 6.4-inch on the Galaxy S10+ and so has the 4, 100mAh battery. The screen goes even bigger to 6.7-inch on the Galaxy S10 5G while maintaining the same resolution as the S10+ and adds a depth sensing camera on both sides. Other features include a 4, 500mAh battery, 8GB RAM and 256GB storage space.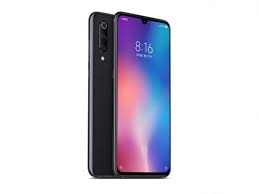 Xiaomi Mi 9
The list won't be complete without adding Xiaomi's budget flagship smartphone which has about half the price of other flagships with the specs. Unlike the exuberant pricing of premium phones these days, it is really good to get so much value for money on this smartphone. In full stretch, the AMOLED screen spans 6.39-inch and has a 1080 x 2340 pixels resolution. The only set of cameras on the rear is a 48MP main camera, 16MP ultra wide lens and 12MP telephoto camera alongside a 20MP front camera for selfies. It has two variant whose configuration are 6GB/64GB and 8GB/128GB with a underscreen fingerprint scanner. To wrap things up, there is a 3, 300mAh battery, 20W wireless charging and a 27W Quick Charge 4.0.