Google Podcasts has been a go-to platform for many podcast enthusiasts, offering an easy way to discover, subscribe to, and enjoy a wide variety of podcasts. This lightweight app with its robust library and no-frills has been an alluring option for many.
However, with the recent announcement that Google intends to terminate Google Podcasts in 2024 and migrate its podcast function to YouTube Music, users are seeking alternatives to continue enjoying their favorite podcasts seamlessly.
Advertisement - Continue reading below
In this blog post, we will explore some excellent alternatives that can fill the void soon to be left by Google Podcasts.
---
Related:
---
Spotify
Spotify is not only a music streaming giant but also a robust podcast platform. I'd go as far as saying that this is probably the only viable replacement for Google Podcasts because chances are that you already have it installed.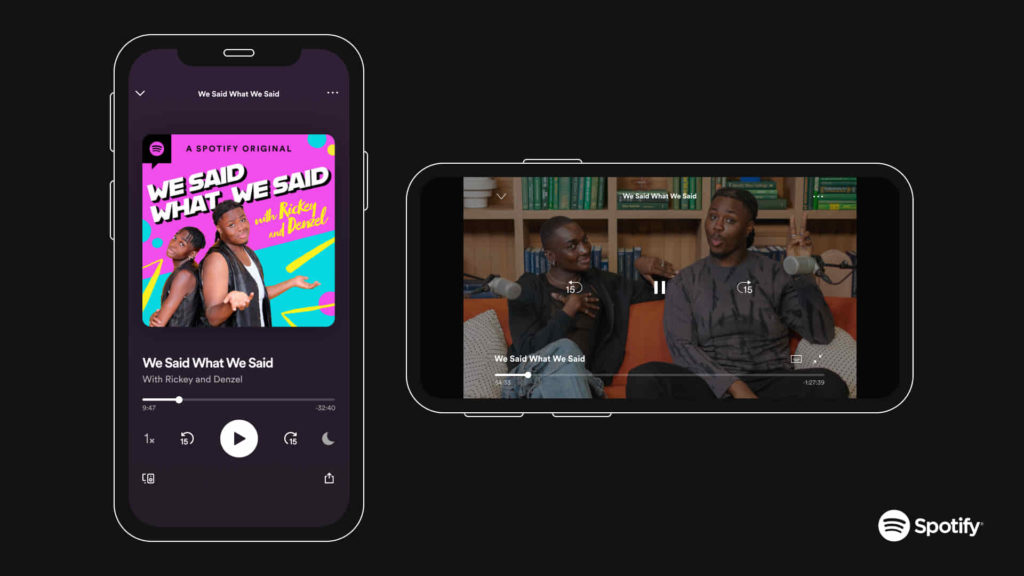 Spotify has a vast library of podcasts and a user-friendly interface. Spotify makes it easy to discover, subscribe to, and listen to your favorite shows. You can seamlessly transition from music to podcasts and create playlists that include both.
Recently, we've seen Spotify adding video podcast publishing capabilities being available to Anchor creators in over 180 global markets. This innovativeness and robust library make it the defacto alternative in my opinion.
Pocket Casts
If you're okay splurging a little on a Premium experience for podcast consumption then Pocket Casts is your choice. Pocket Casts is a premium podcast app known for its sleek design and powerful features. It offers a user-friendly interface, automatic episode updates, cross-device syncing, and a plethora of customization options.
Advertisement - Continue reading below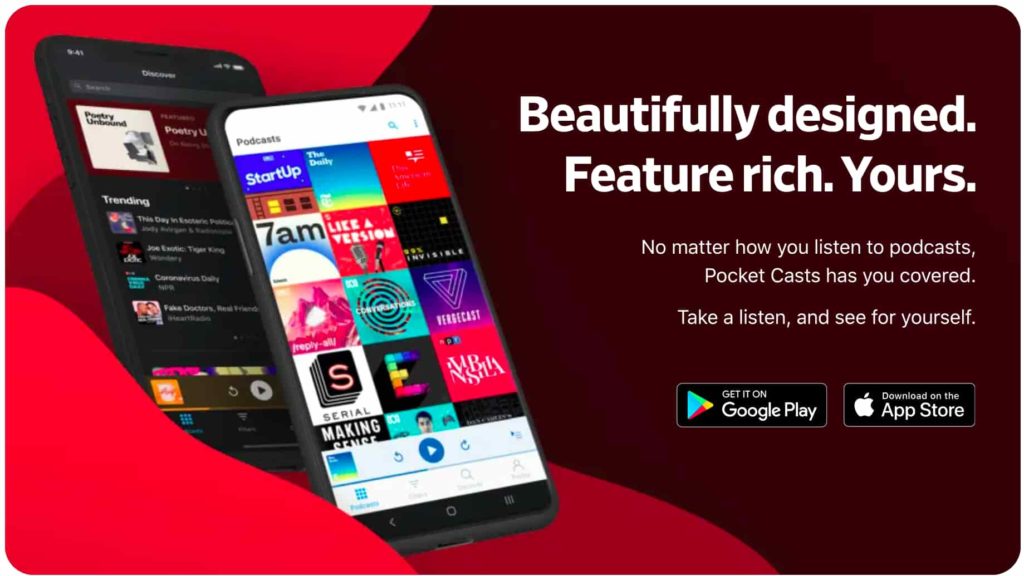 Pocket Casts has a free tier that allows you access to its vast library. Some features like desktop playback, folders, 20GB of cloud storage, and Apple Watch playback are locked behind a $4.63/month subscription fee.
Overcast
Overcast is a free podcast app exclusively available for iOS users. It features smart speed, voice boost, and offline playback. These unique features enhance your listening experience by adjusting playback speed and audio quality.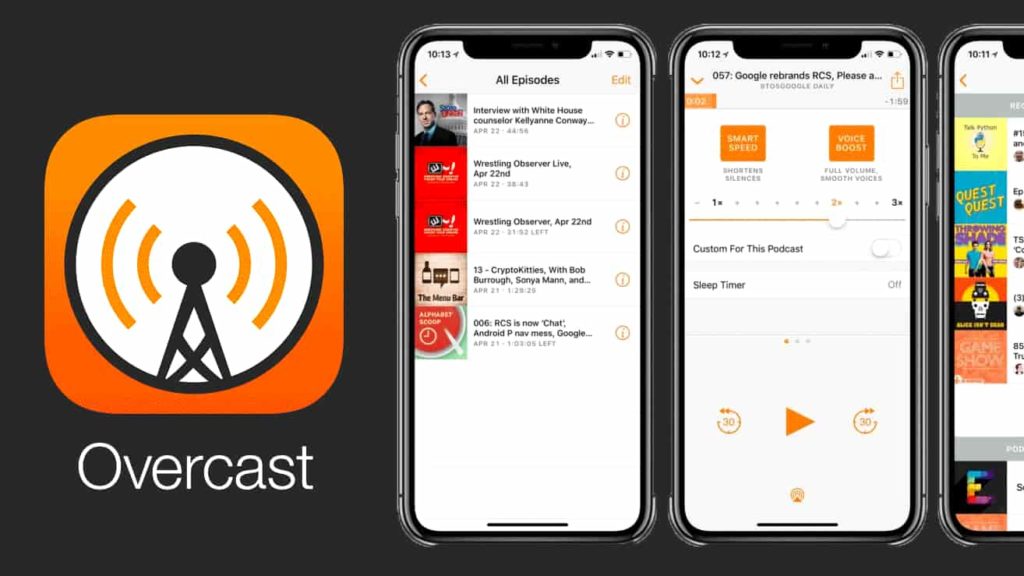 Overcast also offers features like the ability to create custom playlists and share your favorite podcast moments. If you're in the Apple ecosystem and aren't satisfied with the stock Apple Podcasts app, which is pretty decent might I add, then Overcast is an app you might want to check out.
Castbox
Castbox is a free podcast app that offers over 259 million volumes of audio content. It has a wide platform support with apps for Android, Apple iOS, Amazon Alexa, Google Home, Carplay, and Android Auto.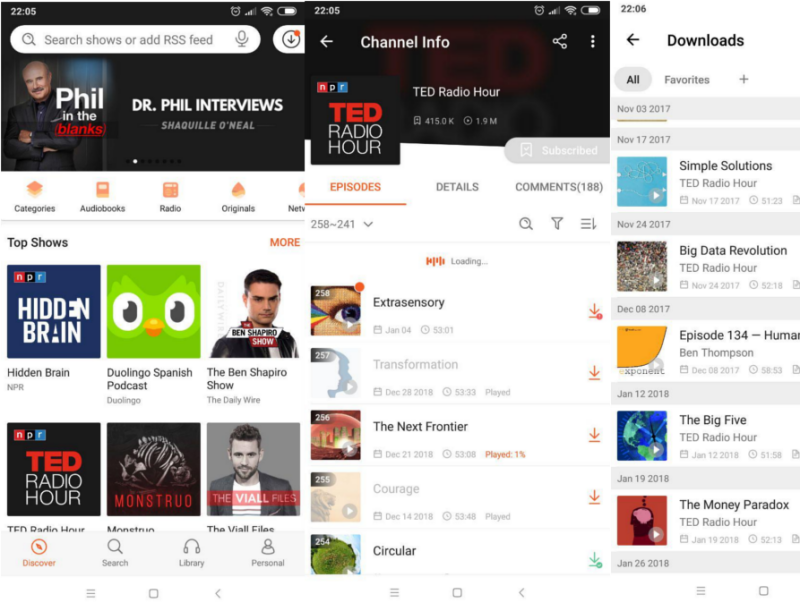 In my opinion, the strength of Castbox is its wide selection of podcasts, curated playlists, and in-app tools for podcast creators. You can also explore different genres, making it easier to find content tailored to your interests. You can also listen to the best free podcasts on your PC, something Pocket Casts locks away behind a paywall.
Conclusion
The impending termination of Google Podcasts in 2024 is a significant shift in the podcasting landscape. However, the transition of podcast functions to YouTube Music opens the door for users to explore alternatives. Whether you prefer the seamless integration of Spotify, the premium features of Pocket Casts, the unique offerings of Overcast, the community-driven Castbox, or the personalized recommendations of Stitcher, there are plenty of options to choose from.
It's an exciting time for podcast enthusiasts as they explore new platforms and discover innovative features, ensuring that their podcast listening experience remains as enjoyable as ever. So, don't worry; there are plenty of alternatives to keep your podcast addiction alive.
Advertisement - Continue reading below