Are you sold out to the Foldable smartphone revolution or you need more convincing? Being a relatively new concept on the market, the Samsung Galaxy Fold is one of the pioneer of foldable smartphones on the market. Launched in February 2019, the phone comes with a number of unique features that have enabled it to stand out.
What are the best features of the Samsung Galaxy Fold? We shall look at that in detail in this article — from the massive battery to great display. Let's dive into it.
Advertisement - Continue reading below
1. Display
The beauty with the foldable smartphone is that it will give you a tablet-like display whilst you being able to carry it around in your pocket. How cool? The Samsung Galaxy Fold has a 7.30-inch touchscreen primary display with a resolution of 1536 x 2152 pixels at a pixel density of 326 pixels per inch. When folded, it features a 4.60-inch touchscreen as its second display, with a resolution of 720×1680 pixels at a pixel density of 399 pixels per inch. This display is great when watching movies, playing games, or multitasking.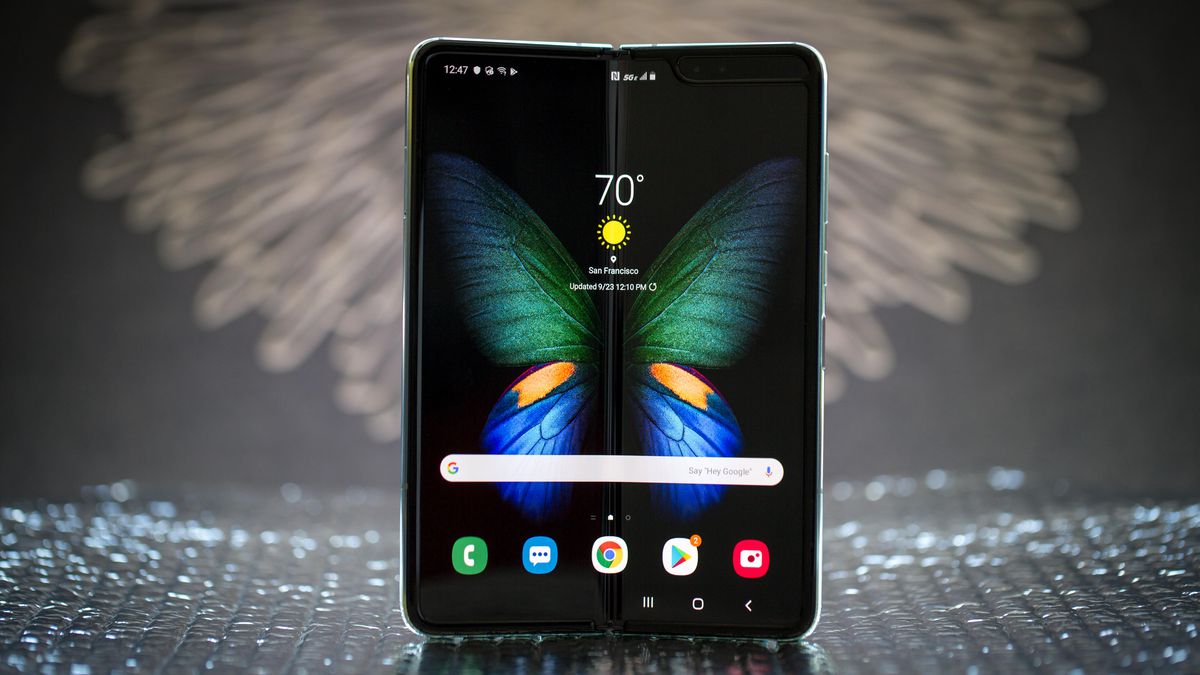 2. Battery
In the times when portability is a big need for smartphones, a good battery is essential too. You need to have a device that can guarantee a whole day of usage. Armed with a 4380 mAh non-removable battery, the Samsung Galaxy Fold can take you two days on normal usage. It supports wireless charging, as well as Quick Charge 2.0 fast charging which is a huge plus.
The Fold uses Samsung's Intelligent Adaptive Power Saving Mode to keep the phone up and running. That means the device pays attention to how you use it over time and makes adjustments in order to minimize your power usage.
---
Related Article: Smartphones With Slide-out Displays Are Coming
---
3. Camera
The Samsung Galaxy Fold comes well equipped in its camera department. On the rear, it packs a 16-megapixel primary camera with an f/F2.2 aperture, a second 12-megapixel camera with an f/F1.5 aperture, and a third 12-megapixel camera with an f/F2.4 aperture. The rear camera setup has autofocus which can record at resolutions up to 4K at 60fps.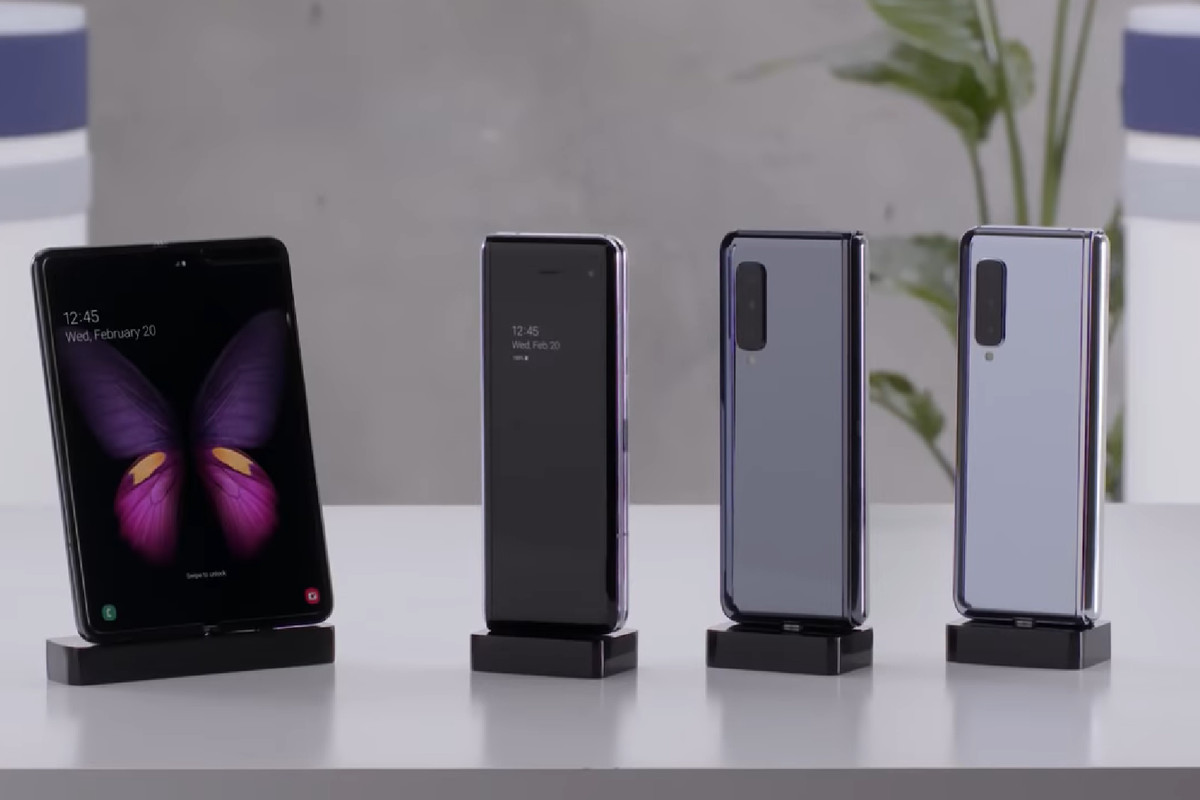 On the front, it packs a 10-megapixel primary camera with an f/F2.2 aperture, and a second 8-megapixel camera with an f/1.9 aperture. The front camera setup can capture video at resolutions up to 4K at 30fps. The Samsung Galaxy Fold also includes support for slow-motion, super slow-mo, and hyper-lapse in case you are recording a video.
Advertisement - Continue reading below
4. App Continuity
You can set some of your favorite apps to continue being displayed when you switch from dual-display to a single display. You do not need to worry about re-opening an app once you have switched displays. For example, when in the dual display, you can set your phone to start playing audio then fold it and place it in your pocket. Once you need to skip audio or forward audio, you do not need to switch to dual display to do that.
5. Multitasking
One advantage that comes with large displays is how easy it is to multi-task. The Samsung Galaxy Fold does this really well. You can easily open another app when actively using one app. For example, you can be watching a video on YouTube then quickly open your camera app from the quick control settings, take a picture then close that app. All this happens without you having to pause or close your video.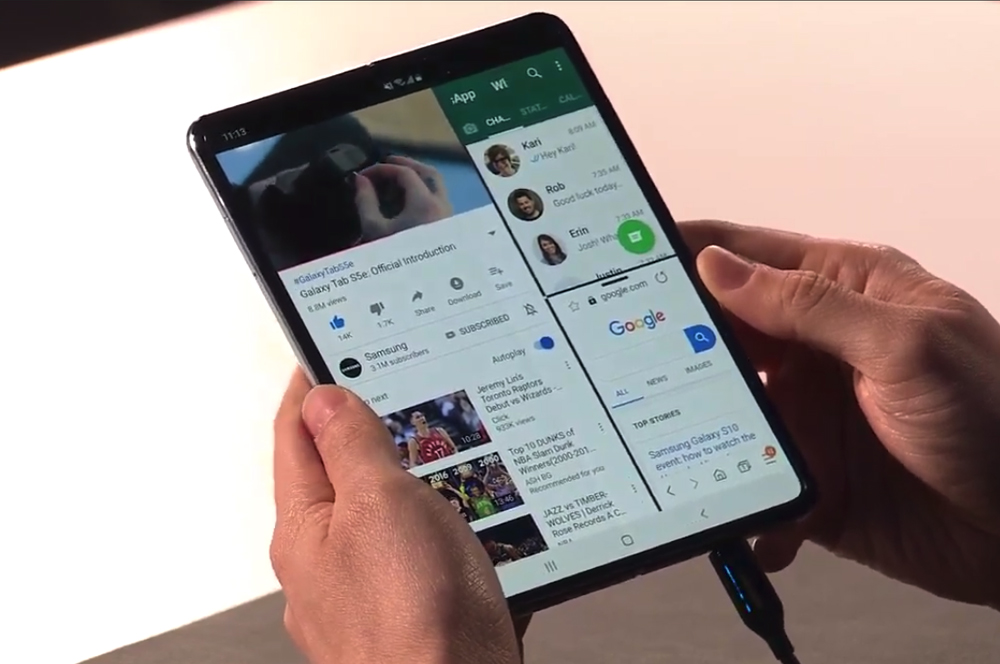 Whereas some tablets and phones allow multitasking but for only two apps, the Galaxy Fold allows you to multitask on any number of apps. You can easily set them to float as icons on the display so that tapping one icon will open the app. The device is powered by a 2.84GHz octa-core Qualcomm Snapdragon 855 processor with 12GB of RAM and 512GB of internal storage which should be good enough for your multitasking.
The Samsung Galaxy Fold is a feature-rich device with super cool features that transcends beyond those mentioned above. It runs on Android Pie supports NFC, USB Type-C, and 5G among other connectivity options. It costs 2,723 US Dollars. Looking at the good from Samsung's Galaxy Fold, is it a device you would like to hold at its current price? Share with us your thoughts in the comments section.