We have seen Samsung, Huawei, and a few other smartphone brands launch their version of the foldable smartphone — and we are expecting to see more brands launch their version sometime this year.
However, while we're still talking about the foldable technology, its relevance, and whether it is one for the future, a Chinese smartphone manufacturer, TCL, is taking it a step further with its plans to introduce smartphones with "Slide-out" displays.
Advertisement - Continue reading below
Pictures on CNET suggest that, unlike the folding technology that lets you fold your screen in half (just like the Samsung Galaxy Fold and Huawei Mate X), when you expand the screen of devices with slide-out displays, it rolls out from the left side of the screen, which turns it to what looks like a 7-inch mini-tablet.
A part of the display screen rolls back and wraps behind the other when you try to get it back to its standard size. It's like when you push in and pull out a drawer from the cabinet.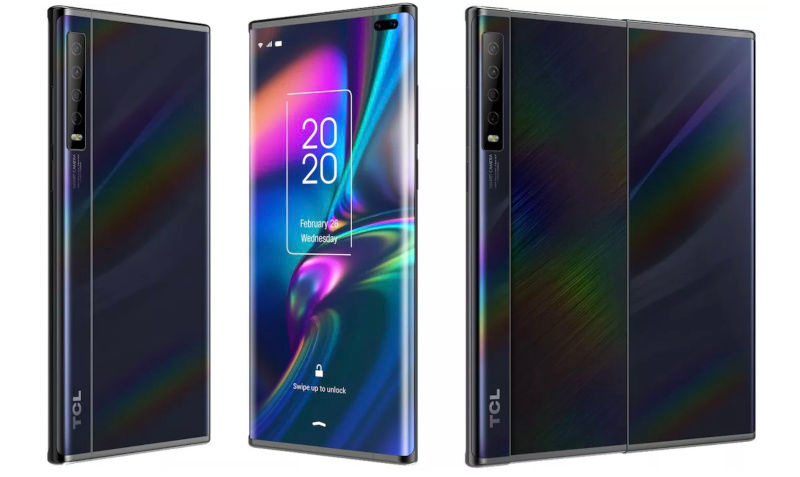 The smartphone will have a motor to aid the whole process of rolling and unrolling the display screen. But there's a problem.
Just as we have predicted that foldable smartphones will develop mechanical challenges on their hinges at some point due to constant opening and closing, the scroll technology could be problematic as well.
What happens when there is dirt on the screen when it is rolling or unrolling? Will it cause scratches? How resilient is the screen? How long can the motor that aids rolling and unrolling work for?  These are questions that need answers.
As the moment, we do not know if this device is anywhere close to being released. No one does. Some reports had it that a prototype was supposed to be unveiled to the public at the recently-concluded Mobile World Congress (MWC) in February but that didn't happen.
Advertisement - Continue reading below
Also, even though the TCL slide-out phone concept looks like another gimmick, what it tells us is that smartphone manufacturers are not done trying out new concepts for the flexible display technology.