Quick Questions
Looking for an entry-level phone or your first smartphone?
Need a short term replacement or a secondary smartphone?
Looking for a big battery smartphone?
Want a smartphone on a budget?
If the above is what you are looking for, then the itel A56 is your best bet but if you are looking for more, you may want to try other options.
For many years now, itel has been making entry-level devices driving device penetration in Africa with affordable and quality feature and smartphones. The A56 is one of their latest devices and we spent over 1 week with it. We now share with you a review of the device.
Advertisement - Continue reading below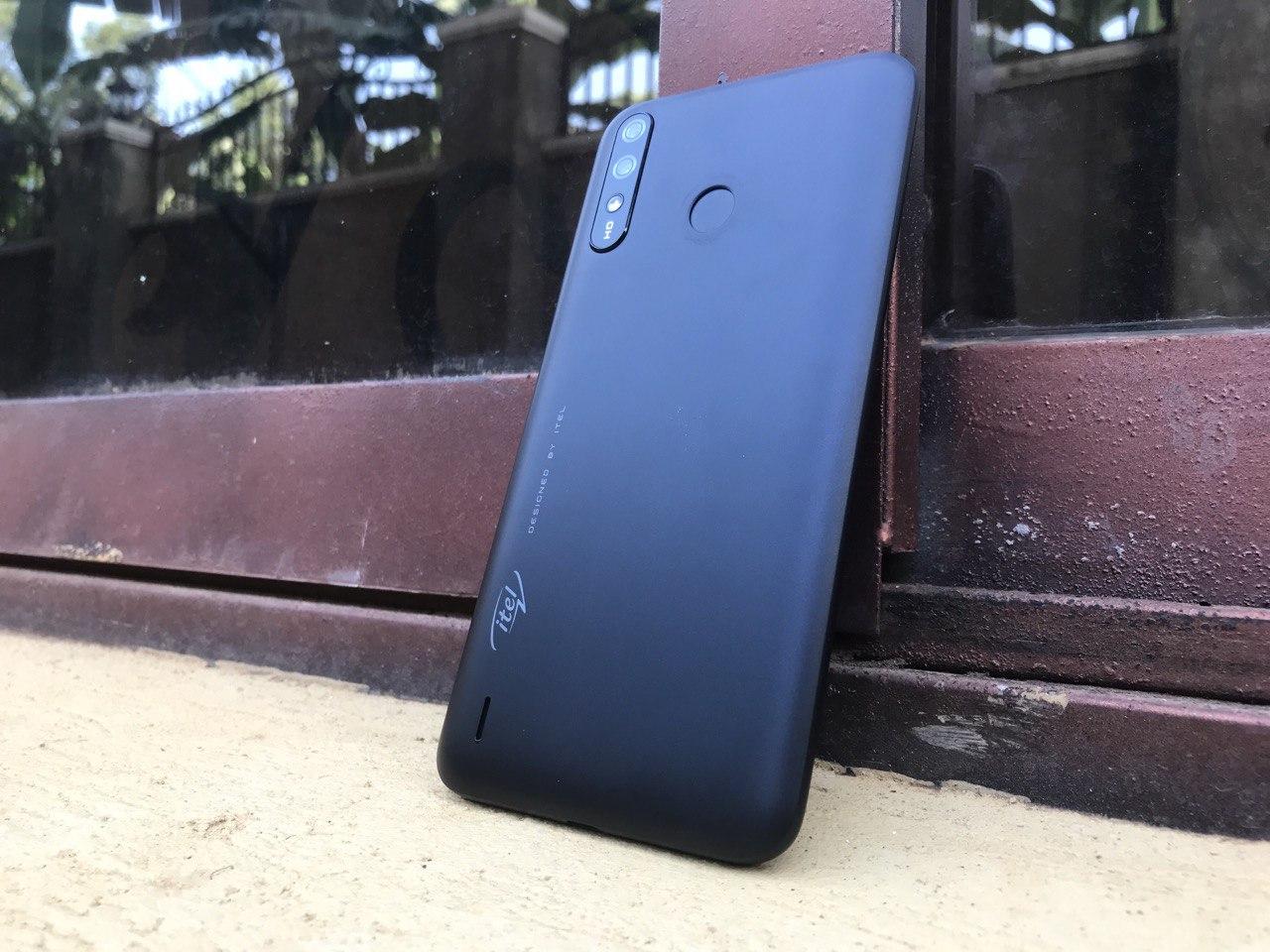 itel A56 Unboxing + Set-Up
The excitement and anxiety that comes with unboxing a new shiny toy for a techie are quite real. There was no exception when it came to unboxing the itel A56. Before you move on thinking, why should I pay attention to the entry-level A56 with all the latest global flagships and better offerings? After all, we have seen it all. You may have seen it all until you realize that the majority of the continent still cannot afford the iPhone 5s or the Samsung S6, all released many years ago.
We dug a little deeper to unearth what makes the A56 special, but before we show you why it's worth your attention. Let's start from the beginning.
What Is in the Box?
The itel A56 with a screen protector pre-installed, 
A travel charger, 
USB cable,
Red earphones 
A phone jacket.
There is nothing much to write about the set up as it requires one to have an internet connection to properly get it done. It's worth noting that the device can also be set up without an internet connection. I also loved the fact that they had a data migration tool that allowed one to move contacts, images, etc. from your old phone to the new one.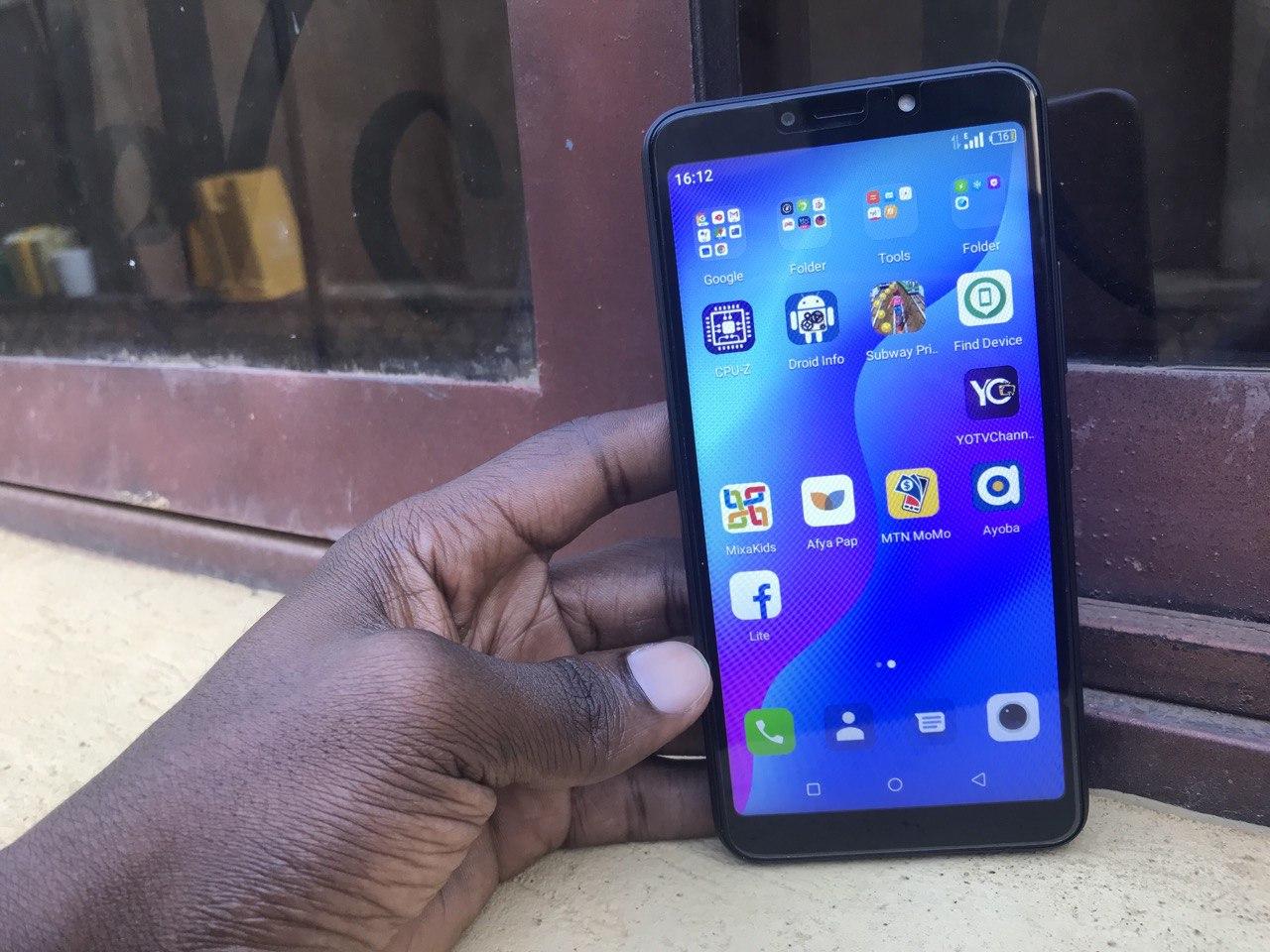 itel A56 Full Specs
Of course, the techies want to know the specs down to the detail. So we broke it down here before we proceed with the itel A56 review. 
Announced: 2020, January
Available: 2020, February 
Model: itel A56 (W6004)
Colours: Gradation Blue & Black
SIM: Dual Micro SIM
OS: Android 9 Pie GO edition
Network: GSM, WCDMA, GPRS, EDGE
Display: 6.0-inch 480 x 960px IPS(196 DPI)
CPU: 1.3 GHz ARM Cortex – A7 quad – core processor
Memory: 16GB ROM, 1GB RAM, microSD, up to 32GB (dedicated slot)
Camera:  8MP (3264 x 2448) with flash + 5MP (2592 x 1944) selfie camera with front flash
Sensors: Accelerometer & Proximity.
Battery: Non-removable Li-Ion 4000 mAh battery
Others: Bluetooth, Radio, Sound recorder,
itel A56 Review: Device Highlights
Here are some of the key highlights of the itel A56 smartphone.
Advertisement - Continue reading below
4000 mAh battery 
6-inch display 
Fingerprint Scanner + Face Unlock
Boom Music App
Phone optimizers
itel A56 Performance
To properly review the itel A56 performance, we looked at key elements, specifically the battery, camera, entertainment, key apps, and phone optimization tools.
Battery
This is one of the biggest highlights of the A56. A gigantic 4000 mAh battery that really holds its own. Our initial tests saw the A56 having a 40% battery after 7 days of very light usage and idle time.
We then switched it up and turned into a hotspot that shared an internet connection with multiple devices after a full charge. We were able to get 8 hours which is super impressive.
We then ran a test of everyday usage which included a couple of calls, listening to music, watching TV and movies and playing some games. This gave us an average is about 8 hours for moderate to heavy usage.
The icing is the battery saver feature and battery manager which helps one manage battery juice consumption. The ultra power mode turns all phone features off except for calls, messaging and calendar extending your battery life by far.
Related Posts: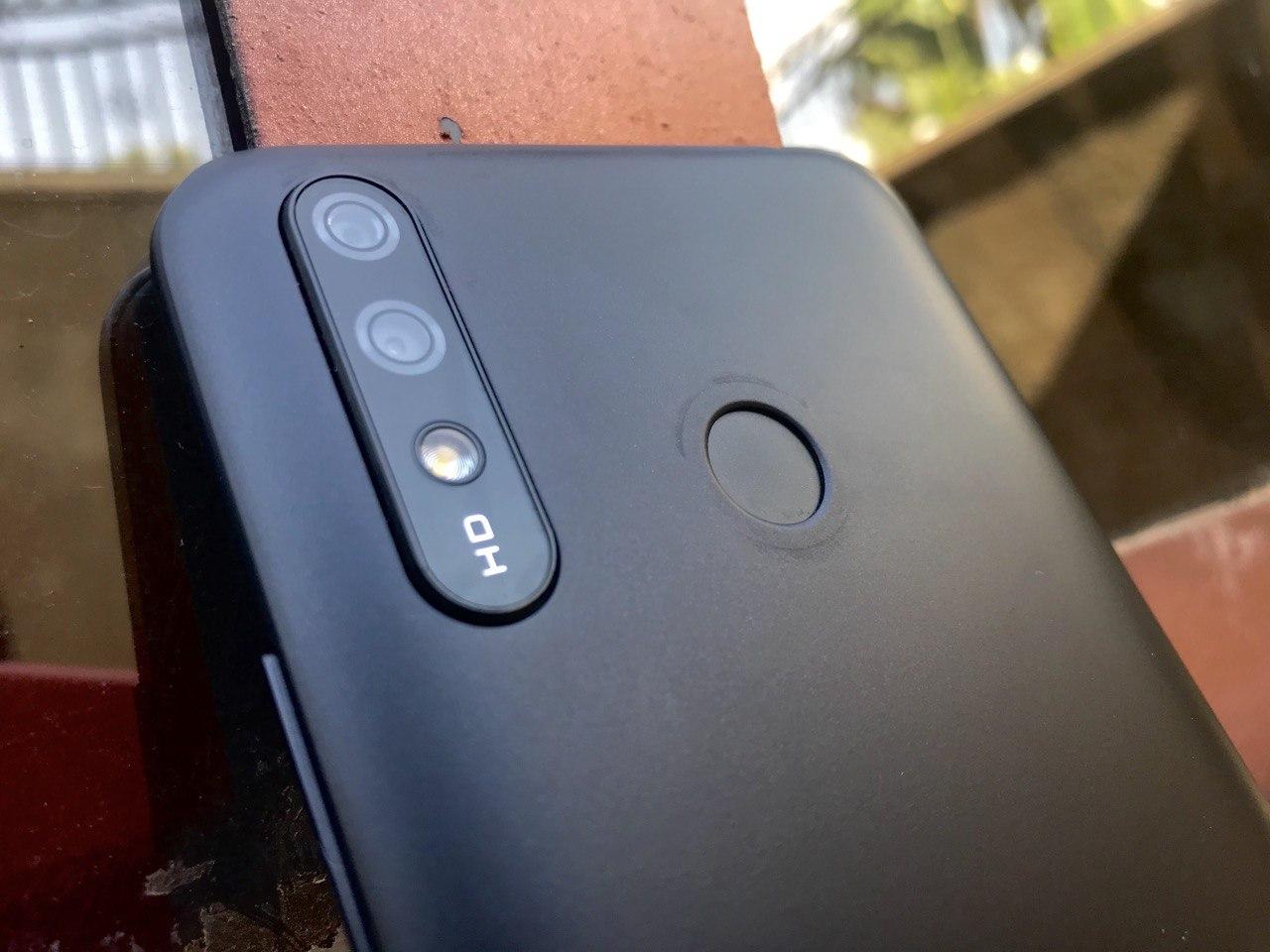 Camera
The 8MP A56 camera is decent enough to capture what you need in both photo and video.
With features like panorama, portrait mode (that blurs backgrounds), HDR and Pro mode that lets you take control and manage all camera settings yourself, the A56 camera can shoot images of up to 3264×2448 in quality and full HD videos.
Advertisement - Continue reading below
It also comes with some beauty filters to give your images that desired look and feel. The selfie camera has 5MP with a front flash, a beautification feature and shoots HD videos as well.
Entertainment
In this day and age, people have so much choice that you cannot dictate what they should or shouldn't enjoy. Back in the day, the ability to extend memory was a big deal because then, one would pack the SD card with all their favorite entertainment. Today, people download apps and pay a subscription to stream.
Music: Most notable in this category is the Transsion-owned Boom Play music app that ships on every Transsion device. Boomplay is now available for all other devices via the play store. This app brings tonnes of music (both free and paid) to you.
Games: We played the subway princess with little to no glitches. This is proof that you can enjoy your favorite games on the A56 especially for those who are enthusiasts and not really avid gamers.
Notable Apps
On the itel A56 are apps like the Boomplay app which gives you access to loads of music.
Palm Store: For those to whom the Android Play Store isn't enough, the A56 comes with the Palm store where you can install some other cool apps.
AHA games: This will give so many games you can play that you wouldn't finish them all.  It is unfortunate that you cannot really have so many apps or the best gaming experience with the A56 specs. 
Boomplay: gives you loads of music both free and paid as long as you have your streaming data
Vskit Lite: This is similar to TikTok for making interesting short videos 
I personally didn't like most of the third-party apps (read: bloatware) because they are intrusive bloatware. They take over your phone and start displaying all sorts of ads.
Android Go
We have written about Android Go that you can read about. The Go apps are Lite apps designed for entry-level phones that enable you to enjoy a good experience without having to download heavy apps.
I particularly loved the YouTube Go app that enabled us to watch videos with the ability to choose the resolution upfront. You could watch a 1-hour video for 60MB which to me was a winner especially in this data economy where MBs are the currency.
Advertisement - Continue reading below
Phone Optimisation
There is that time when your phone gets slowed down due to multiple apps or usage over time. To keep your phone fast and fluid, the A56 has 4 apps to help you i.e. Power Master, App Freeze, Phone Manager, and Accelerate. All these work together to keep your phone performing.
Compared to the itel A55
Other than a bigger battery, the A55 is similar to the A56 in many respects. So if you have the A55 and are considering an upgrade, you are not missing much — other the big battery.
What Africa Needs
We have had numerous debates in the past about who will make that $50 smartphone that will take the continent by storm and increase device penetration putting a device in the hands of many Africans.
itel has done this for a while now and the A56 fits the description of quality, durable and affordable device.
Price and Where to buy in Uganda
The itel A56 can be purchased at multiple offline stores across the city and country. Some of the major offline stores including the Banana Phone World Shops (Lugogo Mall, Nandos, and Kampala Boulevard), Itel VIP shop at Ambassador House, Itel VIP shop at Kooki Towers all selling it for Ugx 240,000
itel A56 Review: What We Liked
12 Month Carlcare warranty
Affordable
4000 mAh battery
Decent camera
Boom Music
What We Didn't Like
Pro model not on the Ugandan market
Too many bloatware
If you are on a shoelace budget but need a smartphone with a big screen, decent performance and great battery life — perhaps for personal use or as a gift to someone— the itel A56 checks all the boxes. And that our review of the itel A56. Have you used an itel smartphone in the past? What was your experience like? Was the device worth the money? Do let us know in the comments.