Have you ever wondered if it was possible to play music in the background of a Zoom call? I mean, properly play quality music, not playing it over your computer microphone (the quality will obviously be poor).
There are a couple of reasons anyone might want to play music in the background of a Zoom meeting. Imagine running a gym class online? Having music playing in the background can help set the mood and get things going, or midway through your Zoom meeting, you could use music to 'break the ice'.
Advertisement - Continue reading below
Or a networking event; low-fi hip hop beats could be played in the background throughout the hangout. Zoom lets users do this during a meeting and the cool thing is, users, do not need to share their screens in the process. Here's how:
---
Related: How to Change Your Zoom Background on PC and Mobile
---
Zoom Meetings With Background Music
Navigate to the Zoom website on your computer browser
Log in and tap Host a Meeting at the top-right corner to start a Zoom meeting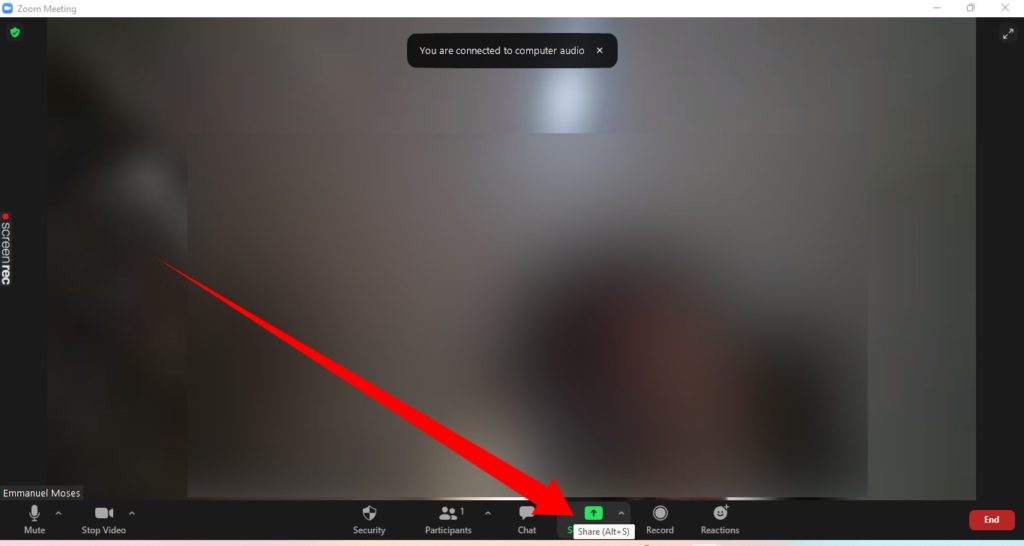 At the bottom of your Zoom meeting interface, tap the Share screen icon (it is a green icon).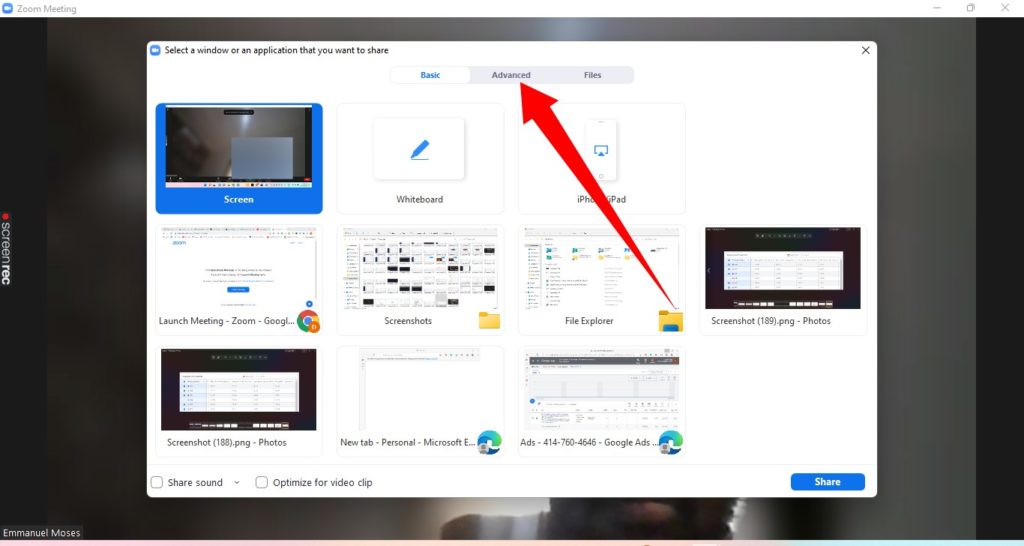 Tap Advanced in the screen share options window.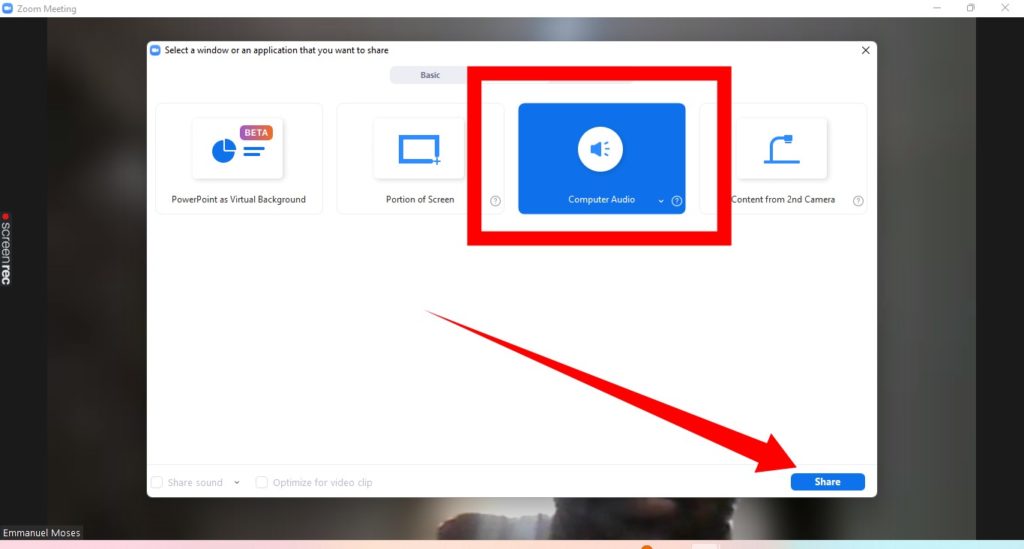 Next, select Computer Audio and hit Share at the bottom-right.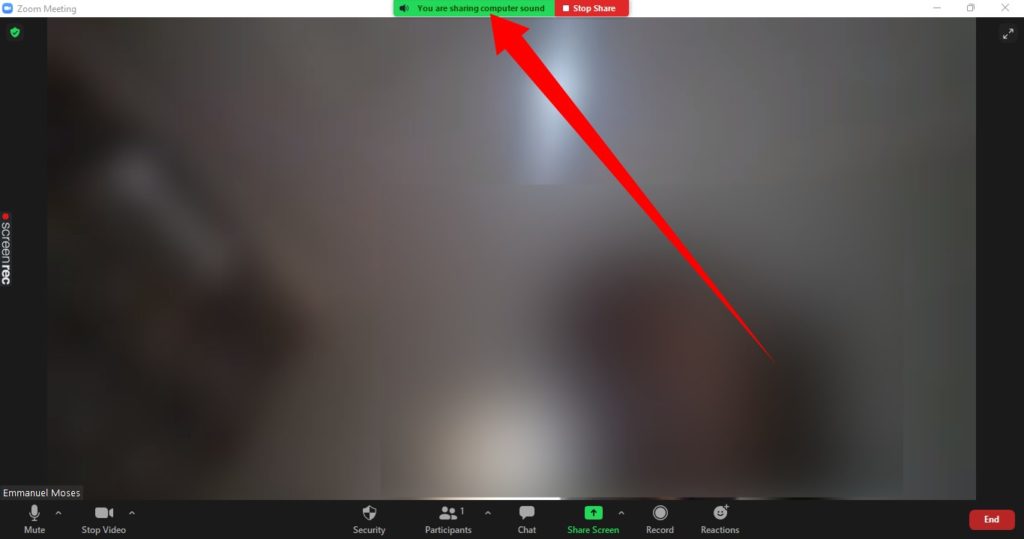 Once that is done, you will be taken back to your Zoom meeting interface. At the top of the interface, you should see a green notification indicating that you are now sharing computer audio.
---
Related: How to Host a Zoom Meeting: a Step-by-Step Guide
---
Once you see this notification, you can begin playing music from your computer and it will be played directly in your meeting for other meeting participants to listen to. You can also play music from your favorite music streaming platforms like Spotify, Apple Music, and even YouTube. What matters is, you are playing it from your computer.