Twitter is on a roll introducing feature after feature with eyes on monetization. Lot's of efforts have been made to make sure you love your Twitter but most importantly that you not only like it but need it. This means adding features that you will find useful everyday. The latest is the new Twitter Poll.
According to Twitter, the new feature will make getting public's opinion on anything easier. For instance if you want to know what to name your dog, who will win tonight's game, which election issue people care most about — there's no better place to get answers than on Twitter.
Advertisement - Continue reading below
For poll creators, it's a new way to engage with Twitter's massive audience and understand exactly what people think. For those participating, it's a very easy way to make your voice heard
Previously, this was done by tweeting questions and tracking replies, tallying hashtag votes, or asking followers to favorite or Retweet to vote.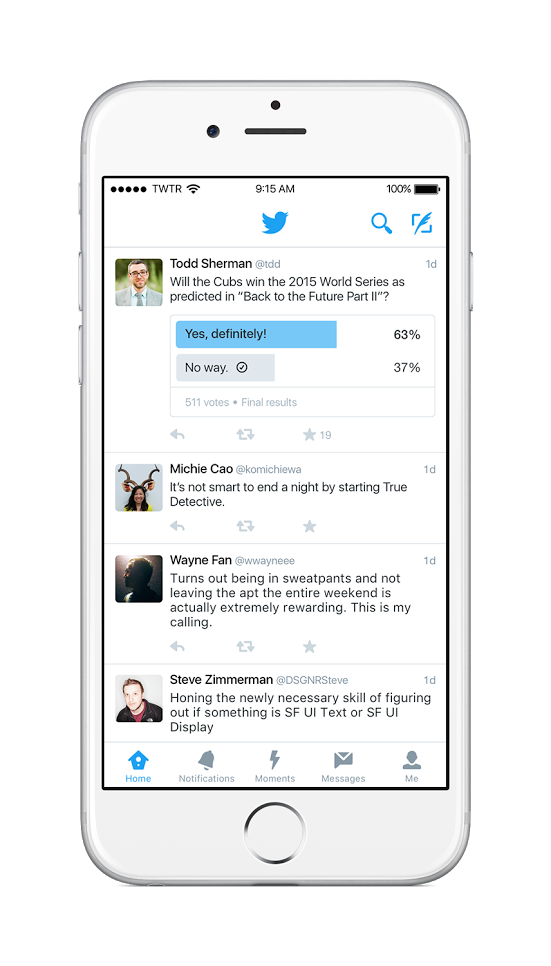 With the new poll feature, you'll be able to create your own two-choice poll right from the compose box and it will remain live for 24 hours. You can vote on any poll, and how you voted is not shared publicly. Over the next few days, Twitter will be rolling out the ability to create polls on iOS, Android, and on desktop.
You will see the poll icon shown above in the compose box, after which you should be able to give it a try and create your own poll! What do you think of Twitter's new feature?
Photo Credit: quinn.anya via Compfight cc
Advertisement - Continue reading below