UPDATE: There is a new mandatory re-registration of SIM cards by all telecoms. Any SIM cards not re-registered by 20th April 2017 will be deactivated as per Uganda Communications Commission (UCC). We have written a step by step guide on how to re-register your SIM card before the deadline. The process written about below no longer applies
---
MTN Uganda has finally built an online registration tool that will help you register your SIM card hustle free without lining up for hours at the customer service centers. The web-tool allows you upload a scan of your registration form and a valid ID. Valid ID in this case refers to a Passport, a drivers licence, National ID, Student ID, Voters Card and LC certificate.
Advertisement - Continue reading below
All partially or non registered cards are going to be temporarily suspended starting today. When suspended, one will not be able to make calls or access the internet.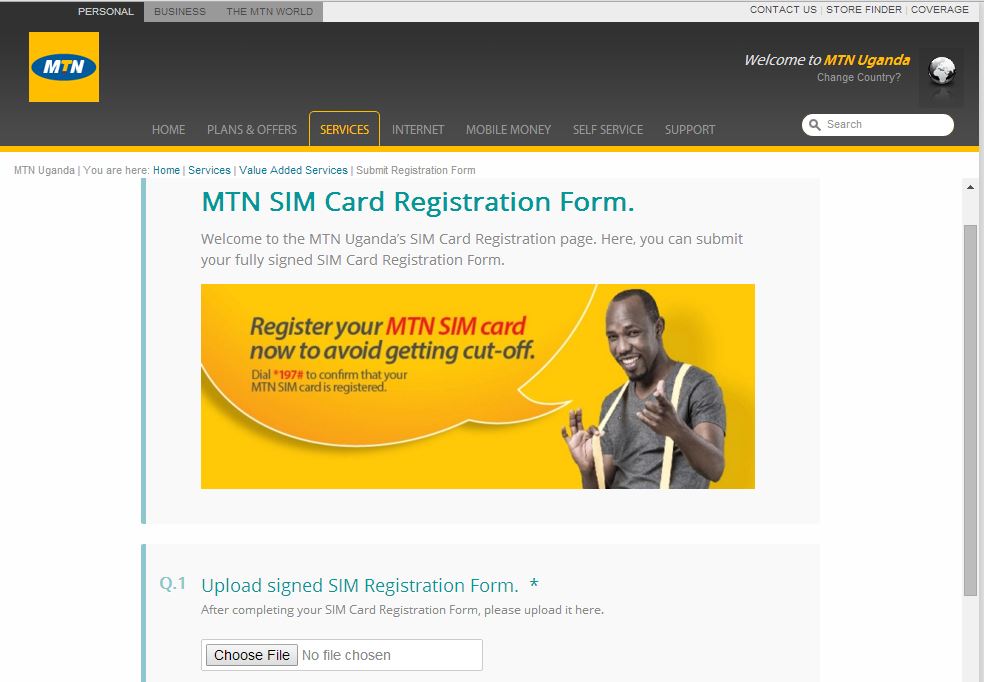 Here is how to register your MTN SIM card online
Step 1: Download the Registration Form and print it out
Step 2: Fill it in and sign against it
Step 3: Log on to the MTN Web Tool (Link to tool no longer available)
Step 4: Scan the registration form and valid ID with your smartphone camera and upload it
Advertisement - Continue reading below
Step 5: Click Submit
MTN will be getting back to you on the status of your registration. You can also check your current status at any one given time by dialing *197#
Update:
MTN has updated it's online registration system. You can now register your SIM card entirely online without having to download and print a form then uploading your details.
Step 1: Log on to https://www.mtnbusiness.co.ug/mtnreg/ (Link no longer functional)
Step 2: Fill in the form
Step 3: Upload a copy of your valid ID
Step 4: Submit
Step 5: MTN wil get back to you on the status of your registration. You can also check the status of your registration by dialing *197#
Advertisement - Continue reading below
Image: Science Museum