Internet wars are heating up. Just last week MTN Uganda responded to an outrage from their customers about their abrupt price changes on their social bundles by increasing on MB/Shs on their SWIFT bundles.
Meanwhile little known but ambitious 4G LTE network Tangerine is slowly upping up their game. Tangerine got a bad rap from our mobile editors who had a month-long review of their service. Despite having unbelievably cheap data bundles, Tangerine really compromised on their first Mifi which has a very poor battery, non-responsive buttons and could only take 3 users max. When I spoke to technical representative of the company, he confirmed that a number of other users were having issues and they were shipping new models in the coming weeks.
Advertisement - Continue reading below
---
Related: Tangerine internet review: Pocket-friendly data bundles that come with a mediocre MiFi
---
When I went back to their offices, Tangerine the newer versions of their Mifi had arrived. The new MiFi  has no name or model except a visible Tangerine brand name and LTE 4G label.  It comes with a power button and WPS button on either sides and a wide LCD display which displays a number of network information; 4G signal level WiFi connection, battery level and data usage which are all very important metrics.
The new Chinese-made MiFi comes with 3000 mAh compared the previous one which had 2000mAh. We were able to clock at least 5-6 hours of browsing when fully charged. The new MiFi seems to support only 3 devices just like its predecessor which is a bummer for us.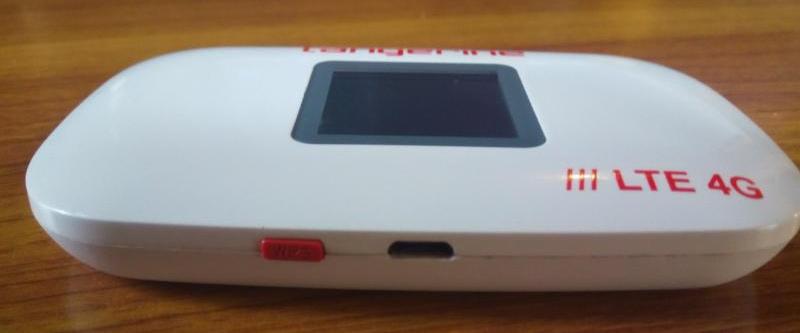 *******************Default WiFi details*****************
Advertisement - Continue reading below
WiFi model: M028AT
default Username: admin
default password: Tangerine123
default Admin IP: 192.168.0.1
default SSID: Tangerine-4G-1753
default WiFi Key: tangerine
*****************************************************
We ran some speeds using Speedtest.net's command-line tool using the Pro Plan which gives 4 Mbps download speeds and it seems Tangerine is really up to it.
~ » speedtest-cli                                                                                                     ~
Retrieving speedtest.net configuration…
Retrieving speedtest.net server list…
Testing from Tangerine (41.29.178.52)…
Selecting best server based on latency…
Hosted by Smart Uganda (Kampala) [3.28 km]: 30.616 ms
Testing download speed………………………………….
Download: 3.99 Mbit/s
Testing upload speed…………………………………………..
Upload: 3.84 Mbit/s
You get Tangerine's new MiFi when you subscribe to their Lite, Elite or Pro plans which go for Ugx 50k, 90k and 150k respectively. Unfortunately existing subscribers can't just upgrade only the MiFi, you have to get the whole package again.
We will be watching very closely how Tangerine evolves and stacks up against the competition. For now, the 4G LTE ISP puts up an impressive fight against the big guns. Limited Coverage and limited choice of internet devices are still some of the reasons you might want to keep away for now.