A few short years ago, 4G came onto the mobile scene, promising mind-blowing speeds with Long-Term Evolution (LTE) tag attached to it, perhaps an indication of the future-proof nature of the new platform.
Tech moves very fast and now, 5G is the new kid on the block, promising even faster speeds and more capacity. We have delved into details on all you need to know about this new standard in mobile data connectivity and all the possibilities it offers.
Advertisement - Continue reading below
---
Read More: 4G LTE Vs 5G: Improved speed and battery will define the next get mobile network
---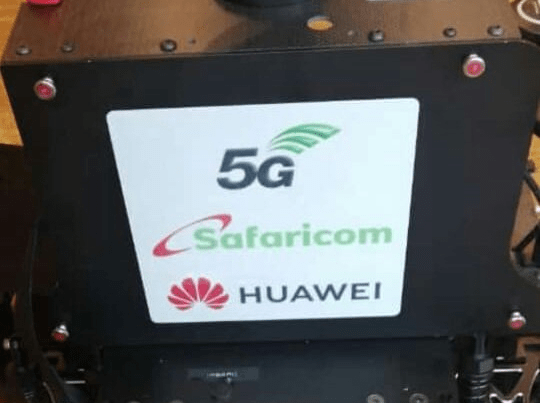 If 2020 taught us anything in the tech industry, it's the fact that we need to boost our internet capacity/bandwidth and optimize them for work-from-home models if we're ever going to diversify our workplace. It just so happens that we already have the solution to this issue—5G.
We recently saw reports that Safaricom was testing its 5G infrastructure, effectively putting Kenya on the map as one of the very first adopters of 5G technology in the continent.
Well, Safaricom 5G is now rolling out in various parts of the country and naturally, there are a few questions that need to be addressed. In this post, we shall cover some of these and shine a little more light on what this rollout of Safaricom 5G means.
Where You Can Access Safaricom's 5G
This is perhaps the most important question on people's minds. Safaricom says that the service has been activated in Nairobi, Kisumu, Kisii, and Kakamega. Additionally, the company says it will be expanding the coverage to 150 more sites across nine towns over the next 12 months.
Advertisement - Continue reading below
What Speeds Can I Expect from Safaricom 5G
By design, 5G is a little finicky at the moment, especially the millimeter wave variant of 5G. Moving a few meters can be the difference between the mind-blowing speeds and mediocre speeds.
Basically, 5G speeds are heavily reliant on your location and distance from a cell tower. That said, some users have gotten upwards of 1Gbps in tests.
Is Your Device 5G-Enabled
We have covered various ways to tell if your device is 5G-enabled. You can refer to the linked article for reference. Likewise, you can also check out this list of devices in the country that currently support 5G. Please note that we should see even more devices launched that support this new tech now that the infrastructure is available.
Should you not be interested in getting a new device at the moment, you can get a 5G modem that will get you the 5G speeds on Wi-Fi. Granted, the market is a little dry in terms of those but they should become more prevalent in the coming few months. Stay tuned for a post on that.
What You Can Do With 5G
Here's the thing: new tech advancements are often made to provide infrastructure for new tasks. Tasks that were previously not possible. Of course, you can stream 4K videos on your current connection. 5G will also allow you to do this, maybe even better.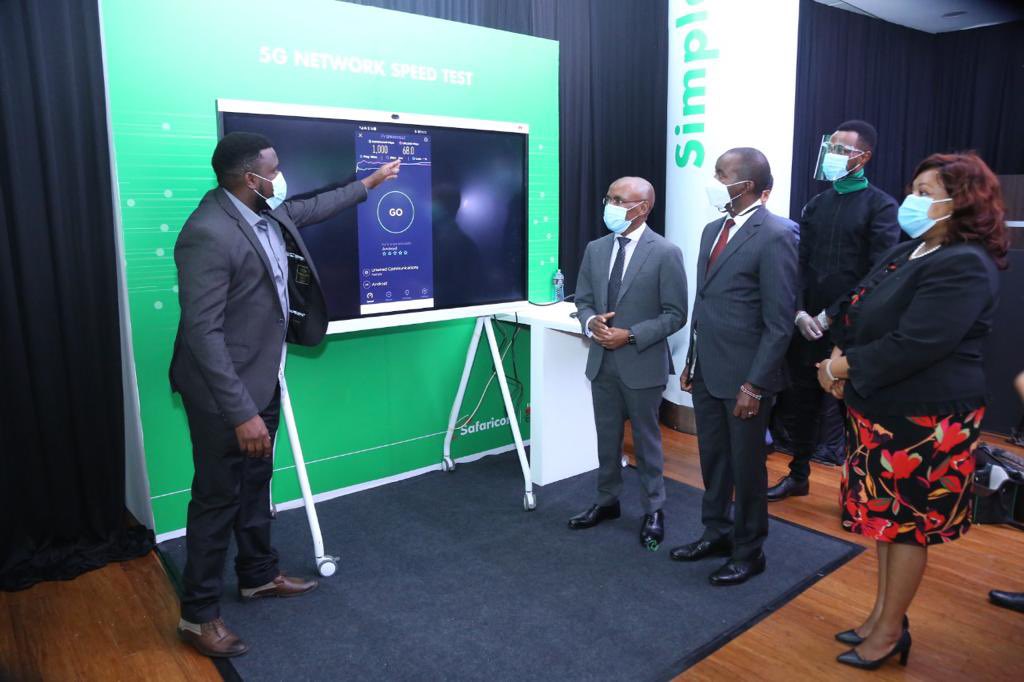 However, 5G holds a lot of potential in more fields like healthcare, Internet of Things, cloud gaming, self-driving cars and so on. Basically, all aspects of our lives that haven't fully taken proper advantage of the connected age.
The interesting part of 5G is the potential it holds, the things it will enable, the innovations it will birth, things we don't quite know yet.
Advertisement - Continue reading below
Will You Need a 5G Sim to Take Advantage of Safaricom 5G
When Safaricom rolled out 4G, users needed to be in a 4G area, have a 4G-enabled device, and have a new Safaricom 4G-enabled SIM card before they could take advantage of this service.
And not just Safaricom, all 3G SIM cards weren't compatible with 4G and users had to upgrade those as well. Luckily, that isn't necessary for 5G.
To take advantage of Safaricom 5G, you will only need a supported device and be in a supported area. This should, at least in theory, lower the bar for adoption as it is one less step for users.
If you have any questions, drop a comment below or visit Safaricom's official page. You'll find information that delves deep into the intrigues and possibilities that this new technology offers.