Technology is moving really fast. It's barely 10 years since 4G LTE was a novelty but today, you may not find a single device that isn't 4G-enabled.
4G coverage is at an all-time high and carriers continuously innovate to deliver better 4G speeds and to widen their coverage across their various jurisdictions.
Advertisement - Continue reading below
Over the past few years, we have seen a general push by the industry into the next step of mobile connectivity, 5G. We have a post on all that you need to know about 5G and you can check that out here.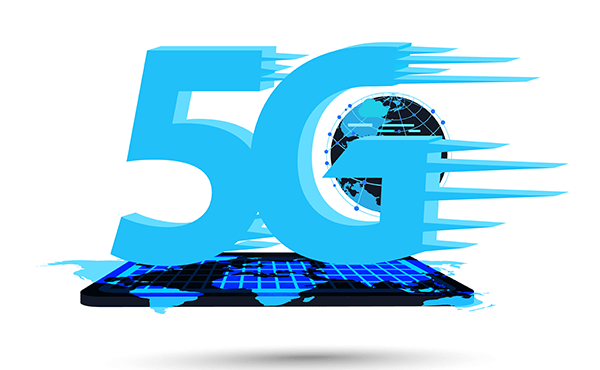 A lot has changed over the past few years and in Kenya, we have since seen the biggest Telco, Safaricom, testing and rolling out its 5G network in the country with plans to roll out 5G cell sites in major towns across the country over the next couple of months.
Airtel Kenya is also preparing to switch on its 5G network to take on Safaricom. With that, it is probably time to start talking about 5G devices. So which 5G devices can you get today in Kenya?
---
Read More: Should You Buy A 5G Smartphone in 2020
---
5G Phones in Kenya
First, it is important to note that there are a few differences within the 5G technology, broadly categorized as Low-band 5G which uses a similar frequency range to 4G cellphones with comparable speeds and coverage. High band 5 (millimeter-wave/24-39GHz), on the other hand, only covers a one-mile or lower radius while delivering the mind-boggling speeds, roughly 1-3Gbps.
Advertisement - Continue reading below
It is still unclear which of the two bands Safaricom and Airtel plan to use on their cell sites and as such, the compatibility of these devices is something we can not explicitly guarantee. Now onto the 5G devices.

1. Samsung Galaxy S21 Series
The Samsung Galaxy S21 family which comprises the Galaxy S21 Ultra 5G, Galaxy S21 Plus 5G, just to mention but a few, offer the best that the Android world has to offer.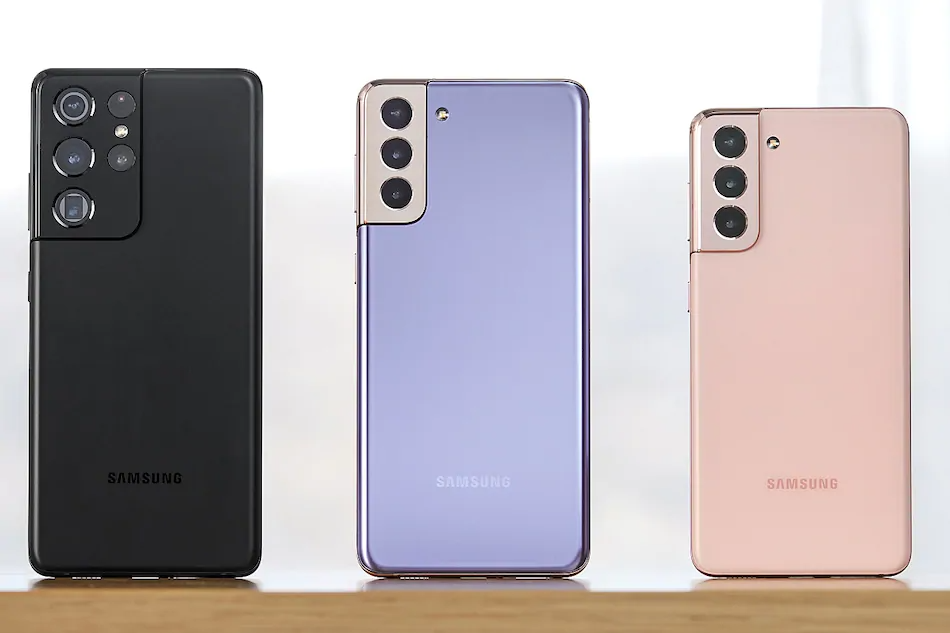 These come with all the bells and whistles including, you guessed it, 5G support. These devices are the safest bet should you have the premium budget for them. They'll most definitely work with Safaricom's 5G network as they were the test devices at the launch event.
The Galaxy S21 series of devices are premium devices and as such attract a price of anywhere between Ksh 90,000 and Ksh 150,000 depending on the store and available perks and incentives.
2. iPhone 12 Series
All of Apple's latest devices from the iPhone 12 family work with the 5G cellular networks of certain carriers.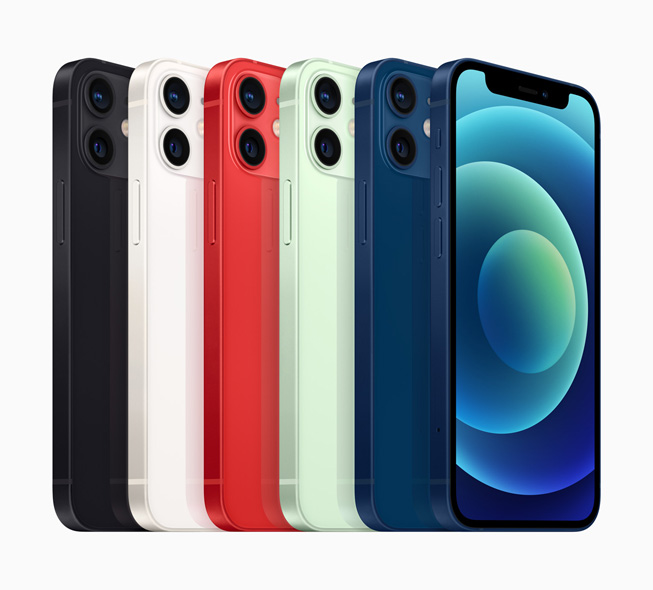 You can purchase an iPhone 12 in Kenya anywhere between Ksh 99,000 and Ksh 123,000 depending on the store and model.
3. Nokia 8.3 5G
Should you not have a premium budget for a smartphone, Nokia has you sorted. Nokia is killing it in terms of network compatibility. Case in point, all Nokia devices fully support Faiba 4G services while many other devices don't even register Faiba 4G SIMs.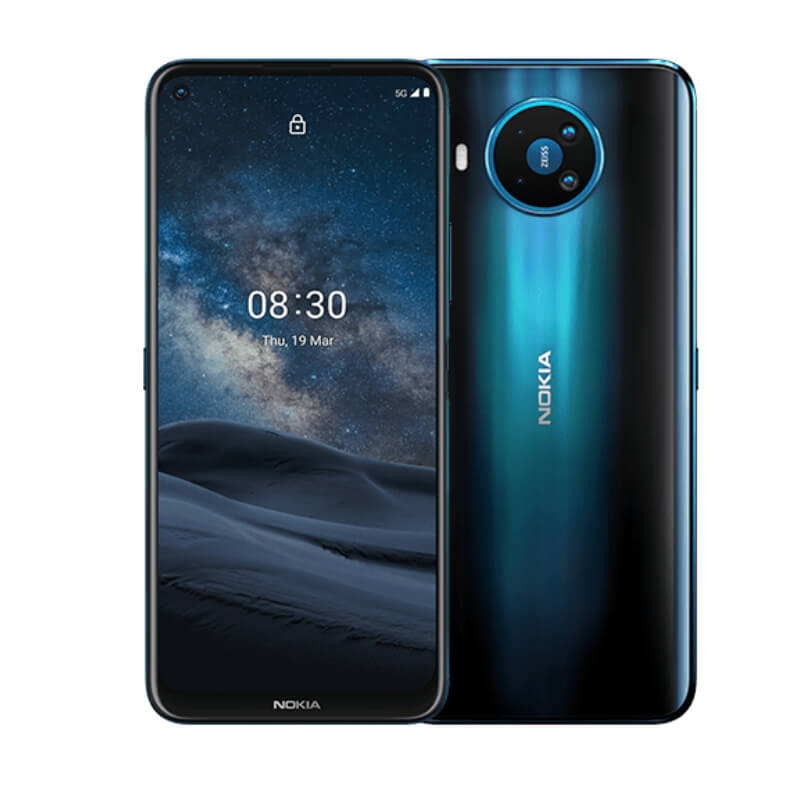 Nokia's 2021 flagship device also dubbed the James Bond phone owing to its prominence in the "No Time To Die" movie, offers a lot for your money and is perhaps one of the more affordable 5G phones in the market.
Advertisement - Continue reading below
The Nokia 8.3 5G is available in the country starting at around Ksh. 60,000 – 69,000 depending on the storage option and store.
4. Xiaomi Redmi Note 10 5G
Further down the price range, Xiaomi has you sorted with the Redmi Note 10 family, specifically the Xiaomi Redmi Note 10 5G.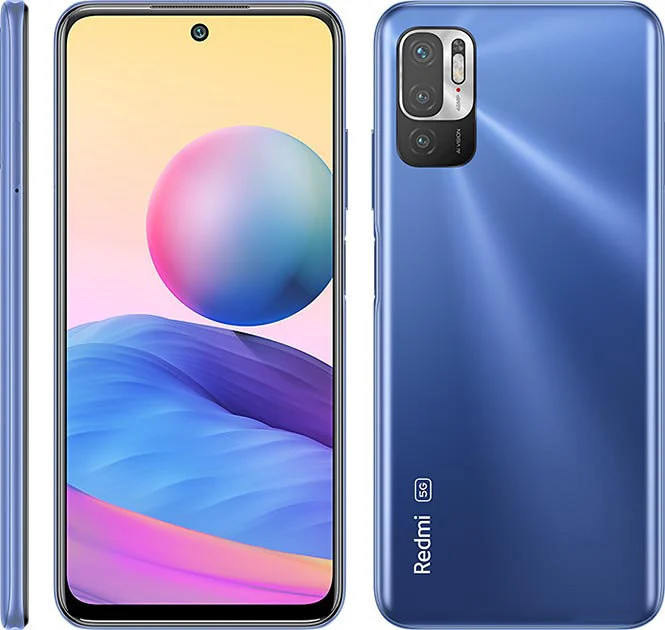 At the moment, the Redmi Note 10 5G goes for a recommended retail price of around KES. 68,850 although you can get it for slightly cheaper through Xiaomi's official Mi Store once they become available.
Xiaomi also promised more 5G mid-range devices so that might also be something to look out for over the next few months or so.
5G At Your Fingertips
By no means are these the only 5G-enabled smartphones in Kenya. However, some don't really make sense to purchase, especially Huawei devices as they aren't guaranteed continued support owing to the company's recent woes.
---
Read More: How to tell if your phone supports 5G
---
Also, we are bound to see more and more 5G smartphones being introduced into the market to take advantage of the infrastructure that is currently rolling out. So, be on the lookout for products from the likes of Oppo, Vivo, Realme, and more.
---
Read More: When Should You Expect 5G TECNO Smartphone
---
Also worth noting is that for now, you're bound to be subjected to the "5G-tax," a premium on devices that are 5G-enabled. Think of that as an "early-adopters tax" although this should be democratized pretty quickly owing to competition in the market.
Are you excited over 5G in the country? Will 5G be one of the things you look out for when purchasing your next device? Tell us in the comments section below.