The first time Apple ever put two camera sensors on the rear of its product was on the iPhone 7 Plus. In fact, the Cupertino-based tech company has some of the best dual rear camera smartphones out there in the market and even helped popularize the trend in its early days. However, it was Huawei that stepped things up a notch with triple rear camera on the Huawei P20 Pro, Samsung brought quad rear-camera to reality, while HMD Global's Penta-camera Nokia 9 PureView flagship is in the works.
That said, Apple has commenced works on its next flagship to succeed the 2018 iPhones, and there seems to be the possibility of Apple jumping on the triple rear-camera bandwagon (as kickstarted by Huawei). But what are the chances? Let's have a look at some facts and speculations.
Advertisement - Continue reading below
Triple camera iPhone XI (or is it iPhone 11)?
There's actually no solid confirmation that the next Apple smartphone flagship will (officially) be branded as the iPhone XI but there are reports that suggest so. More interesting is the fact that there are (unofficial) illustrations with regards to what the supposed iPhone XI might look like [see below] and how some of the device's components will be put together.
Confirming that indeed (like 2018), Apple will unveil three new iPhones, Digit could not verify if all three 2019 iPhones will have a triple camera set-up on the rear or perhaps only the high-end variant(s) would sport the feature. That said, unlike last year, triple cameras on the back of an iPhone is something that'd actualize in 2019.
Triple camera iPhones: What to expect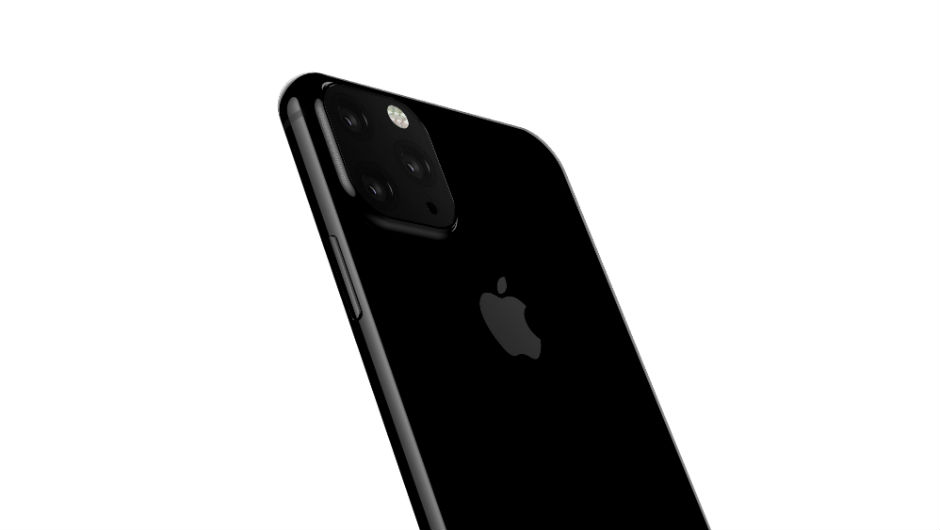 As exclusively leaked by Digit, an iPhone XI render shows that Apple will affix all the three sensors on a square-shaped protruding panel, akin to the square tri-camera unit of the Huawei Mate 20 and Mate 20 Pro.
Looking at the render, and given how fantastically designed previous iPhones are, this triple-camera bump doesn't exactly look like what Apple could fit on any of its products, ever. While the square-shaped bump housing the sensor at the top-left corner could be managed, the sensor arrangement and placement looks jarred…and ugly: two cameras are vertically aligned, while the third one is affixed to the side with the LED flash sitting above it. The microphone below the third sensor further makes the bump a more gruesome sight; a design I pray doesn't come to life.
Yes, the triple camera idea is great, but this (render) design isn't.
Advertisement - Continue reading below
But what would the triple-camera iPhone look like?
While this tweet from popular leakster (@UniverseIce) confirmed that the  iPhone 2019 rendering pictured above is indeed what the iPhone XI could look like when it eventually launches in about 9 months time, Digit says the 2019 iPhones are still very much in the early stages of Engineering Validation Test (EVT) and there is a huge possibility of Apple modifying the design.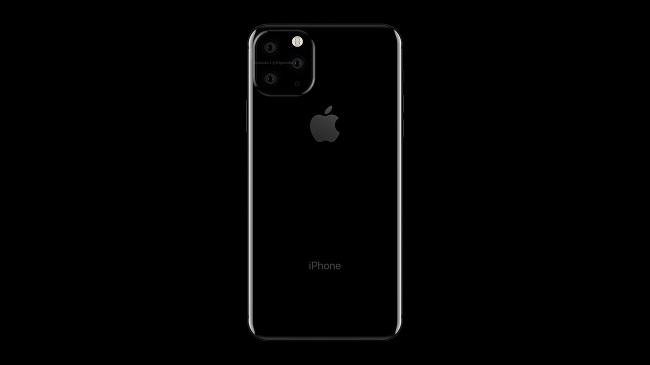 Poor asymmetrical arrangement aside, this confirms that, truly, Apple will indeed adopt the rear camera innovation (as pioneered by Huawei) on its next iPhone flagship.
Triple camera iPhones: how much of an upgrade?
The 2018 iPhones (iPhone XS and XS Max) both have a dual 12MP cameras set-up on the rear; a wide-angle and a telephoto lens each. It is expected that in addition to having these same sensors as its predecessors, the upcoming iPhone XI will be joined by a Sony-manufactured third 3D camera which uses the long-distance Time of Flight (ToF) technology.
What this means for users of the upcoming iPhone XI is that they would (thanks to the ToF) technology be able to create accurate 3D images of subjects within five meters of the 3D sensor. It also translates to improved augmented reality (AR) gaming experience, better background-blur bokeh effects, game-changing mobile biometric authentication and smartphone security etc. About biometric authentication, it is also believed that asides Face ID, the upcoming 2019 iPhones will come with dual biometrics, with an all-screen in-display fingerprint sensor being a possibility.
On the contrary, T3 reports that the iPhone XI's triple rear-camera set-up would consist of an ultra-wide sensor, a telephoto lens, and 3D ToF sensor. The ultra-wide lens will, according to T3, boost scenery shots and Night Mode images on the iPhone XI.