Here's the irrefutable truth—Windows 10 is sleek and curvy in all the right places if you know what I mean. One would easily believe the minions at Microsoft, unsatisfied with their creation, cannibalized the fabled Windows 9 and custom-built the terrific Windows 10 from the pieces.
Microsoft released its latest operating system mid this year and even offered it for free for the first year. Like some of you, we couldn't wait to get our hands dirty with Windows 10 which currently runs some of our rigs. It took Microsoft two iterations — from windows 8 and 8.1 to finally "get it right". Here's what we make of Microsoft's latest OS.
Advertisement - Continue reading below
Say no more to Full-screen Apps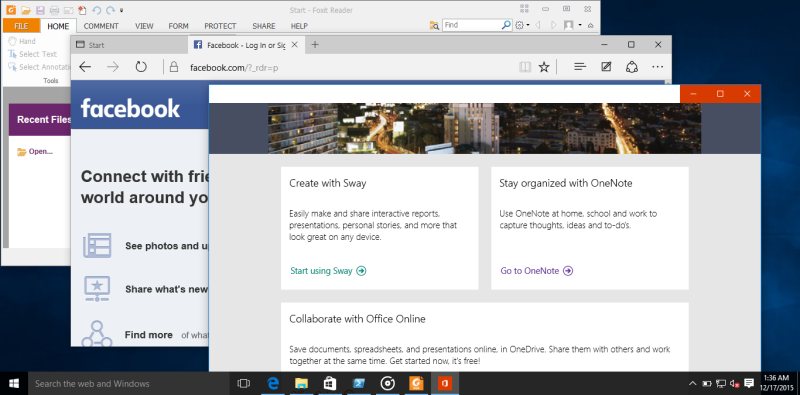 Never again will Windows purists get bamboozled as to how to navigate away from Windows Store apps back to the desktop and vice versa. Microsoft scored when they opted for windowed apps same as normal applications. Who knew how vital the Maximize and Minimize functions are!
Say Hello (again) to the Start Menu
Another hurrah for reinstating the traditional Start menu with the Start button prominently back to the bottom left corner where it belongs(see the feature image for the screenshot).
Say bye-bye to all that exasperating gallivanting around trying to locate applications with the Metro Start screen. Bonus points for fusing Metro tiles with the Start menu for a visually pleasing outcome that still retains the traditional Windows look.
The Windows Store is the new way of installing Apps
The Windows Store has come a long way from its fumbling cousin introduced in Windows 8 that only worked half the time. Updating stock Windows apps now works like a charm. Scroll through a growing list of paid and free games and a variety of useful apps.
Developers appear to finally be taking the Store seriously and with the full-screen apps annoyance dealt with, it's more yays than nays(We are seriously digging the Microsoft Solitaire Collection!).
Advertisement - Continue reading below
The stylish Windows 10 Action Center pane amps up the coolness overload. Pop-ups for all manner of system notifications are archived here when ignored. At the bottom of the Action Center pane Quick Action buttons like Wi-Fi, Cellular and Brightness allow easy activation of these functions and much more.
Microsoft Edge: Surfing on the Edge with the new internet explorer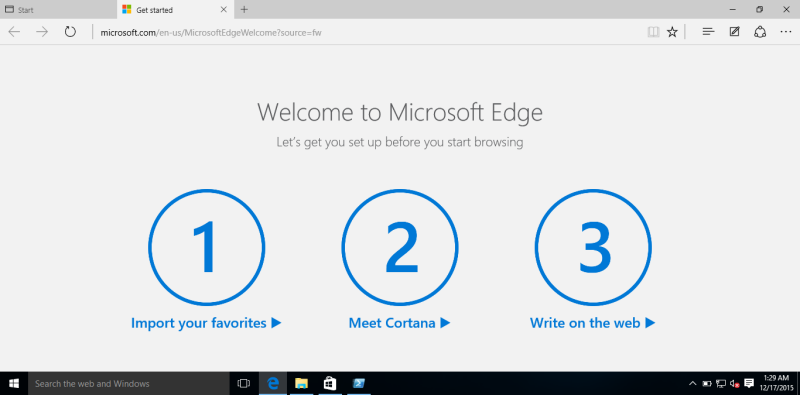 Most Windows users don't really know what the deal is with Internet Explorer and why is puts up an abysmal performance against the likes of Google Chrome and Mozilla Firefox.
Now say hello to Microsoft Edge, a fast, stylish browser that comes with Windows 10 with the ability to read PDFs, write notes, highlight, draw doodles and save reading lists for later perusal. It comes as no surprise that Internet Explorer is shoved out of sight one forgets they even have it.
Multimedia and Entertainment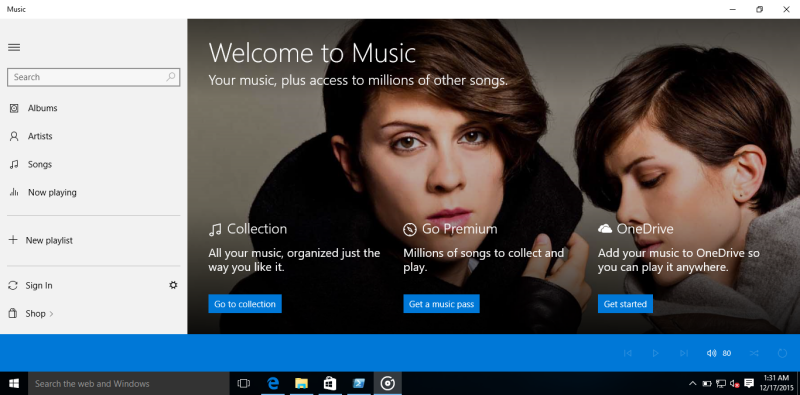 Gone are days when Stock Windows Store apps were a footnote one replaced with more advanced alternatives. Groove Music (Awesomeness personified), Movies & TV  and Windows DVD Player negate the need to download a separate media player to fulfil their functions.
Forget the Windows 8 origins story, the Photos app in Windows 10 has come of age and renders images as quickly as one clicks them.
Settings and control panel
And last but not least, the Settings app is just killer! Even newbies at Windows OS can tinker around with the Settings app and still know which way is up. The conglomeration of functions are presented with enhanced simplicity.
Advertisement - Continue reading below
However, Microsoft has left the classic control panel for the traditionalists. More apps such as Calender and Mail deserve a mention too.
Performance and stability
Windows 10 continues the stellar performance and stability enhancements of Windows 7 and 8.1 as it introduces further improvements to better manage the hardware resources. It says a lot that the system requirements for Windows 10 are minimal in comparison with older versions.
Windows 10 surprisingly performs incredibly on older computers which is a big plus. Users don't have to put aside so much money to buy a new machine if they want to enjoy this new awesome operating system.
Obviously this article doesn't cover all the bases. It would require a dissertation to fully write about all the modifications added to Windows 10 to make it tick.
Now you know a thing or two on how Windows 10 scores, it's only natural you know a thing or two about how it misses. Have you used Windows 10? Let us know your experiences in the comments.