Netflix is finally in Uganda and in over 127 countries worldwide. The movie and TV show streaming service has until now been majorly been restricted to users in the US mainly.
How much is Netflix in Uganda
Since the announcement yesterday, we couldn't wait to buy some popcorn and watch "the new TV". Ne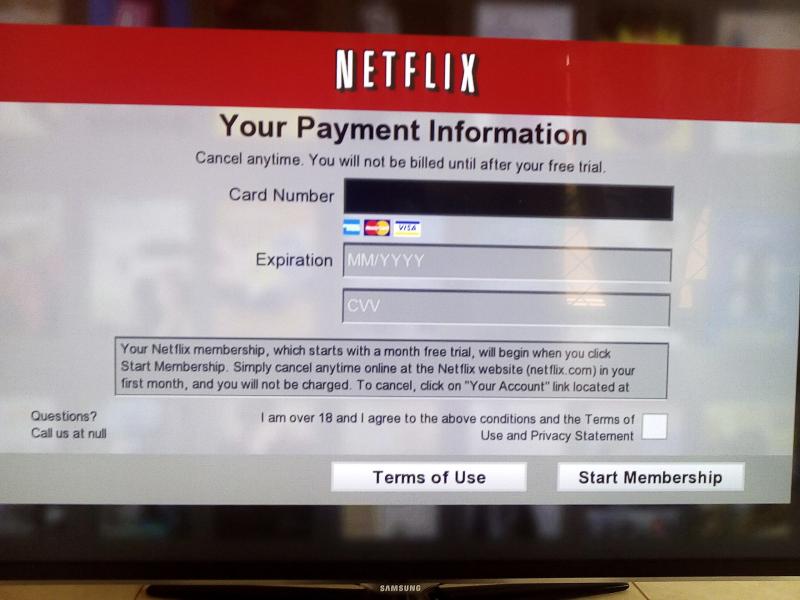 tflix has been generous enough to offer first-time users one month free subscription after which you'll have to pay a monthly subscription starting from $7.99.
Advertisement - Continue reading below
How to watch Netflix
Netflix can be watched using your PC, tablet, smartphone, consoles such as XBox or Play Station, Smart TV among several other options. It's important to note that Netflix is purely an internet-service similar to YouTube unlike most PayTV services such as DSTV that users in Africa are used to. So there is no decoder or satellite dish for Netflix.
Paying for Netflix
I did signup for a Netflix account on my laptop with my Facebook account and the process was completely painless. However, to enjoy the free month subscription, I had to activate my account with Visa Debit/Credit card. Netflix accepts Visa, Mastercard and Paypal as payment options. Now you must have some cash on your card otherwise Netflix will not accept it. Obviously this step will stumble many out there since these modes of payment aren't yet completely flawless in Uganda.
Setting up Netflix
After getting past the payment stage, I was ready to start streaming content from a vast library of Movies and TV shows. Because Netflix is available across a wide range of devices, I did the account setup using my laptop then signed in from a Samsung Smart TV connected to the internet via WiFi. But first I had to install a Netflix App from the Samsung TV app store.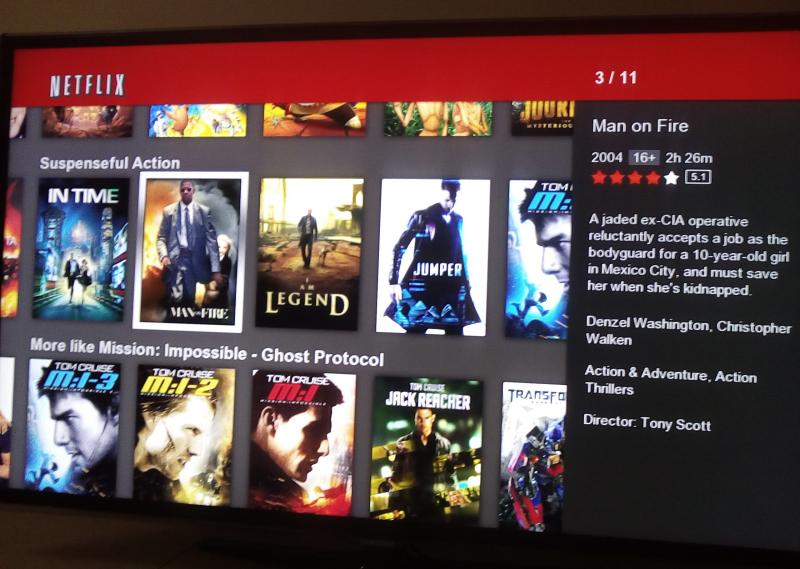 Now the free trial comes with the standard package that gives you video content in standard definition or SD quality. SD or 480p has  a 4:3 aspect ratio with a pixel resolution of 640 × 480 pixels. This didn't give us the best picture and sound quality but at least saved us some data.
The beauty about Netflix is that you have limitless access to a wide range of movies, documentaries and TV shows. This content is properly categorized in different genres for easy discovery and viewing.
Advertisement - Continue reading below
How much data Netflix uses
I used Smile Uganda 4G LTE to sample a number of movie titles from Netflix. I didn't experience any kind of buffering or slow loading (Kudos Smile) which is sort of expected for a 4G connection. With the SD package, even the standard 3G connections will work fine.
On average I spent about 700MB to watch a full SD quality movie on Netflix. 700MB isn't so big for today's movies, but this might appear a lot (1GB goes for Ugx 35,000) when you consider data rates in Uganda. So when considering the $7.99 or Ugx 28,000 per month subscription on Netflix, you should also factor in data costs.  We are anticipating that some Telecoms will create Netflix-specific data bundles which by the way is already happening in Nigeria.
This is our first impressions using Netflix. We shall tell you more as the days go by and as we use the service.  If you have used the service, let us know your experiences in the comments.