The online streaming wars are just beginning to heat up. On the global scene is the undisputed champion Netflix. A U.S-based video-on-demand service, Netflix has positioned itself as the de facto choice for most users in and outside of the U.S. with presence in well over 190 countries. Showmax, on the other, is riding on Multichoice's dominance for entertainment content on the African continent. While Multichoice through DStv, its satellite pay-TV service has proved to be a formidable force, can it keep a new wave of internet streaming players at bay? This is the question I seek to hopefully answer.
I have subscribed to both services for months actively switching between them to compare and contrast what one service has over the other. And I have tried to be as objective as possible. But as we all know, content is a matter of tastes and preferences. Mine can't speak for everyone. But I have also looked at other more rational comparisons between the two services such as subscription plans, payment methods, supported video formats, features, supported devices, and geographic support.
Advertisement - Continue reading below
We compare both services/products in the sections below using the above-mentioned categories.
Geographical Availability
Online streaming services are technically available everywhere there's an internet connection. But this isn't always the case. Streaming services work like your ordinary Pay TV provider in some cases, supporting only specific regions. This is due to a number of factors including content licensing and payment methods.
Netflix
Netflix is available in more than 190 countries worldwide. That includes almost all African countries. Netflix has special presence in Nigeria where it's investing a sizable amount of money in creating Nollywood movies targeted towards African audiences.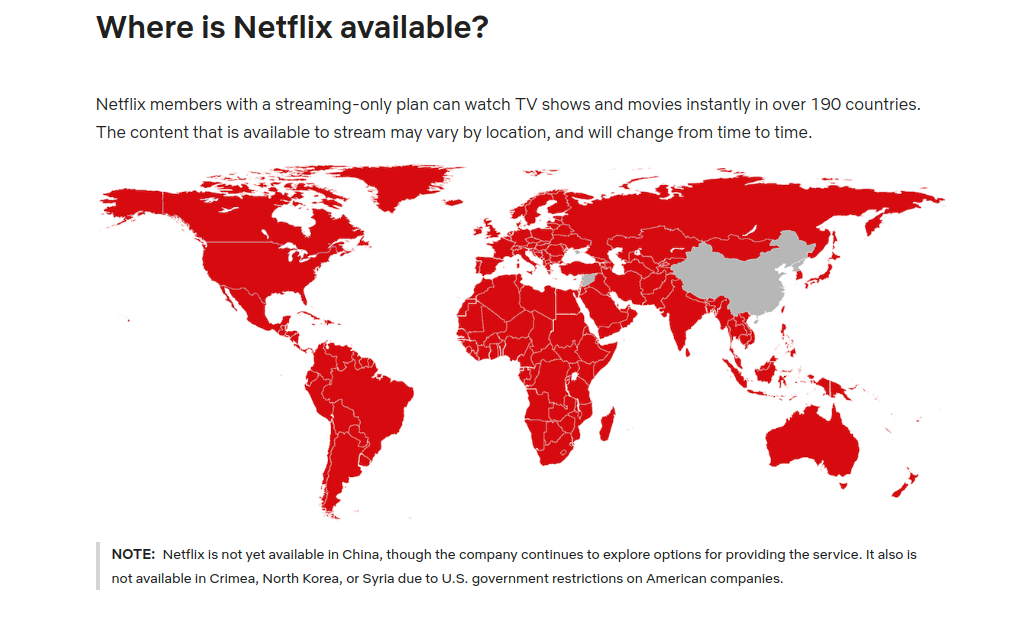 Showmax
Showmax on the other hand is available in about 36 countries across sub-Saharan Africa. The South African-based streaming service is mostly geared towards the African Continent, although it also initially supported some countries outside of the continent including Poland, U.S, and the Caribbeans. Showmax, later on, stopped supporting these countries early last year 2019 much to the dismay of African expats in those countries.
Verdict: If we are evaluating strictly Africa, then both Showmax and Netflix score equally.
Content
Content is a matter of taste and preferences which is why it matters. As a content streaming service, you want to appeal to a broad category of people unless you are niche broadcaster such as Sports channel like ESPN.
Advertisement - Continue reading below
Showmax
Showmax has a broad category of content including Action, Animation, Biography, Documentary, Comedy, Sci-Fi, Crime, Drama, Faith, and Horror. However, Showmax lacks depth per category. You'll find Biography has 2 titles, Adventure has 3, Sci-Fi has 8, while other categories such as Romance have 20, Drama over 100, etc. Showmax has some big title Hollywood content such as HBO's Game of Thrones and Westworld.
Netflix
Netflix equally has a wide category of content. However, it boasts of a wider depth per category. Sci-Fi, for example, has at least 50 titles, Romance 200+, Horror 50+ titles. Generally, Netflix has a lot more Hollywood content compared to Showmax.
If you are looking for African content, then Showmax has an upper hand. While Netflix has a "Made in Africa" section featuring wildlife documentaries and Nollywood titles, Showmax has an entire catalog of South African, Nigerian, East African content exclusive to the platform.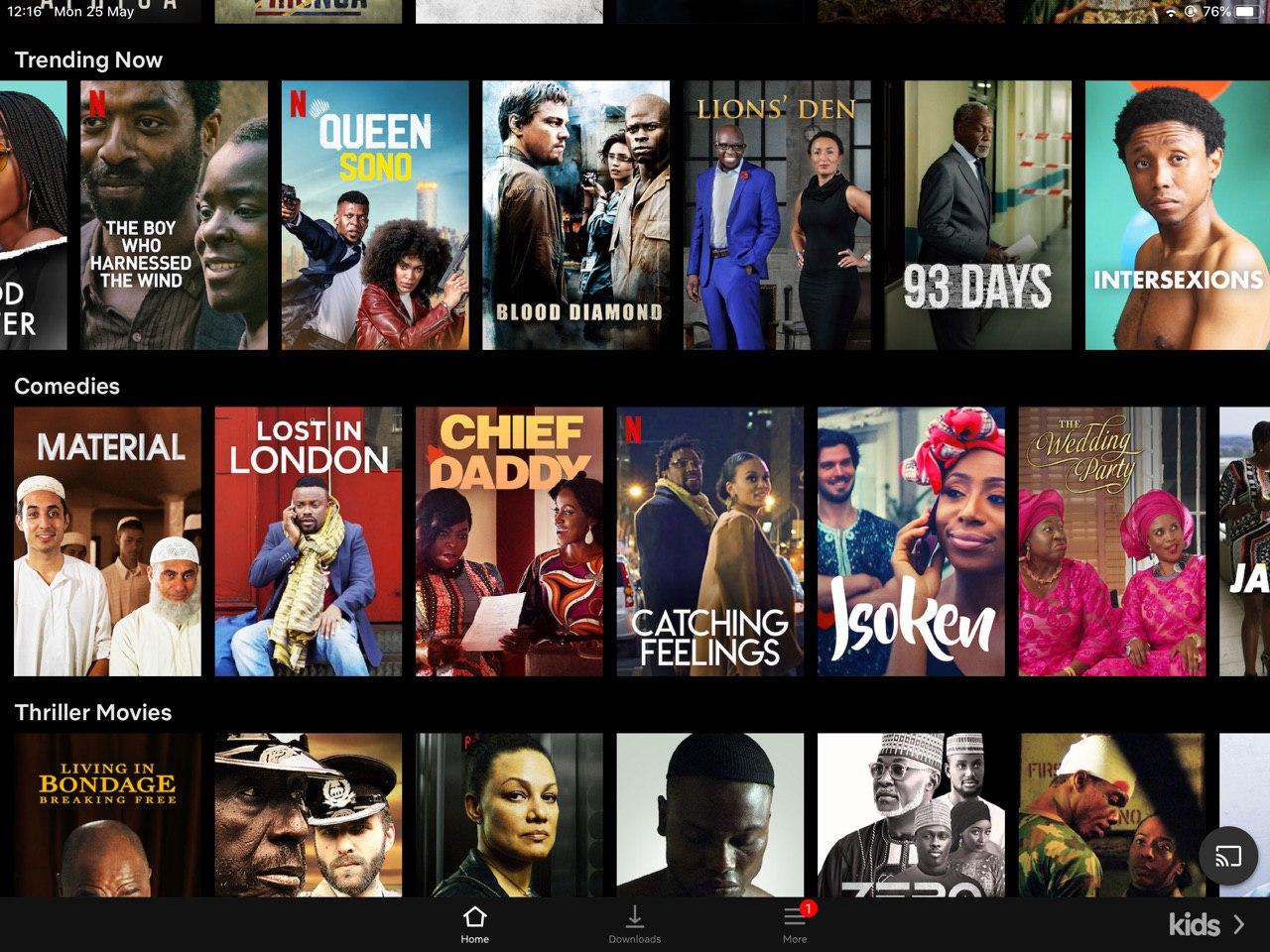 Netflix has over 3200 movies and 1,500 series while Showmax has an estimated 800 movies and 414 series. Both are investing in their own content called Originals. Netflix has a lot more back catalog compared to Showmax.
Verdict: If you are more leaning towards Hollywood content, then by all means Netflix has a better offer, but if you are looking for a match and mix of both Hollywood and African content, then both Netflix and Showmax score equally.
Subscription Plans
Both Showmax and Netflix have competitive subscription rates. Their standard rates start at around $7 with support for HD streaming across different devices and platforms.
Showmax
Showmax has a mobile plan at about $4 targeted towards mobile usage. You can't watch content from a Smart TV or computer, and there's no HD streaming. You can only watch Showmax on the mobile app. The standard plan is around $7.3; supports HD Streaming, TV/PC watching and supports up to 2 concurrent devices at a time. Unlike Netflix, Showmax's plans are all in local currencies specific to the respective countries you are watching from. That's a plus.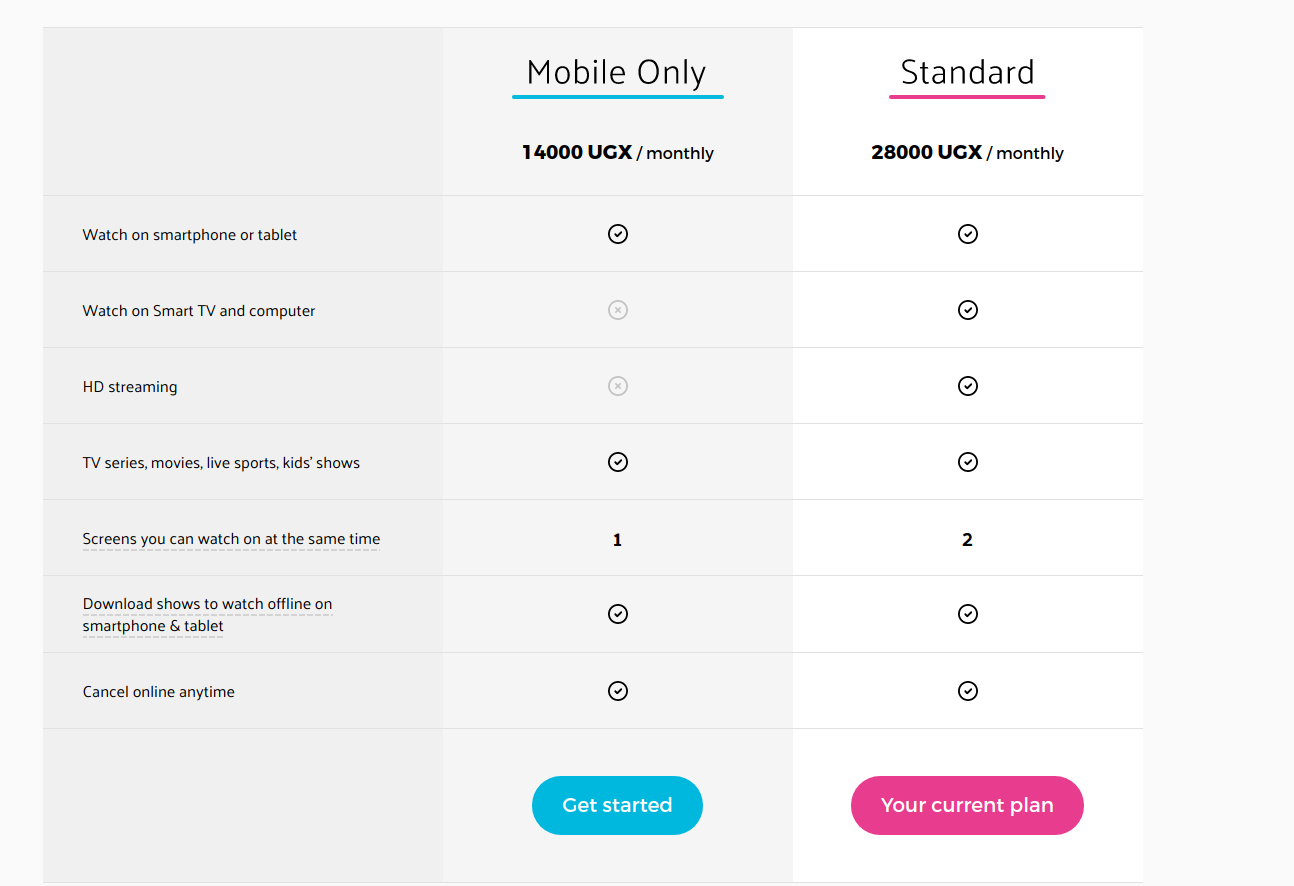 Showmax's free trial is only 14 days compared to an entire month from Netflix.
Advertisement - Continue reading below
Netflix
Netflix Basic plan starts at $7.99. The Basic Plan lets you stream TV shows and movies from Netflix on one device at a time in standard definition (SD).
The Standard Plan at $9.99 lets you stream TV shows and movies from Netflix on 2 devices at the same time and in high definition (HD) when available.
The Premium Plan at $11.99 lets you stream TV shows and movies from Netflix on 4 devices at the same time and in high definition (HD) and Ultra-High-Definition (UHD) when available.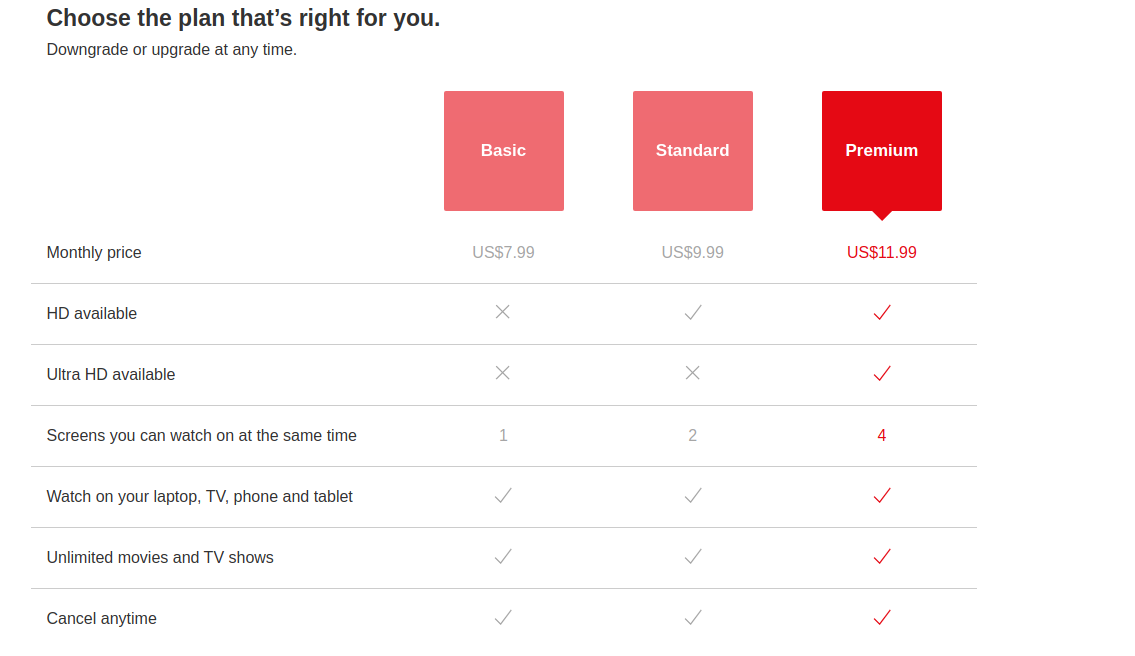 Note that Showmax doesn't support 4K UHD content yet in any of their subscription plans. This makes sense since the service/product is targeted towards African audiences where internet speeds are still not fast enough to support 4K content.
Verdict: Both platforms offer quite competitive subscription plans. Netflix's higher tiers give you 4K UHD content and more concurrent devices while Showmax compensates for lack of 4K support and less concurrent devices with a cheaper mobile plan.
Platform Support
Frankly, both Showmax and Netflix score quite highly here. However, Netflix has an upper hand as it's almost universally available across all kinds of devices and platforms while Showmax might not be supported on select devices and platforms such as Roku TV and Amazon Fire TV.
I felt slightly disappointed given that I own a Roku TCL TV and recently acquired a Fire Stick, but for most people living in Africa, these are not the primary platforms for watching online content. In a recent survey we conducted on how our audience watches online content, the highest percentage said they use their smartphones and then smart TV to stream content.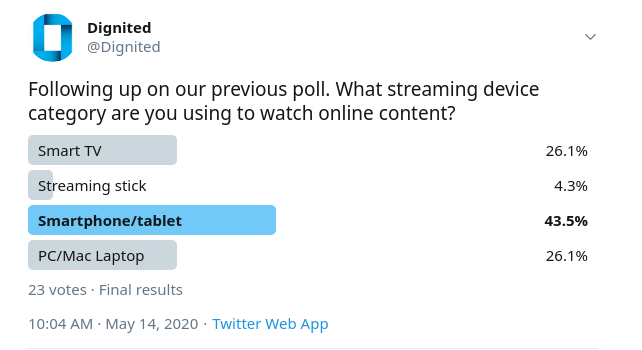 Otherwise both Netflix and Showmax are available on Android smartphone and tablets, iOS devices, Apple TV, Chromecast, Windows and Mac PCs, Xbox One and PS4, LG and Samsung latest model Smart TVs.
Advertisement - Continue reading below
Verdict: Certainly Netflix has wider device support than Showmax.
Showmax vs Netflix 2020
Service
Trial period
Freemium
Availbility in UG/KE/NG
Payment method
Video formats
Downloads
max devices supported
African content score
Platforms
Showmax
14 days
no
all
Bank Visa/mastercard, Virtual cards
HD, FHD
yes
2 simultaneously
4.5/5
Android, iOS, web player, Android TV, Apple TV, Chromecast, Playstation,Xbox, Smart TVs
Netflix
1 month
no
all
Bank Visa/mastercard, Virtual cards
4K, FHD, HD
yes
4 concurrently watching with only premium plan
3.5/5
Android, iOS, web player, Fire TV, Roku, Android TV, Apple TV, Chromecast, Playstation,Xbox, Smart TVs
Final Word
Showmax's parent company, Multichoice, has a strong grip on the content business in the continent. It owns DStv, the biggest satellite Pay-TV network in Africa. But as users transition to online streaming, this opens up Multichoice to a whole range of competition from U.S-based companies including Amazon, Google, Apple, HBO, CBS, etc.
Multichoice's biggest strength is its deep experience in dealing with the complex African market. It also produces good African content. But Netflix certainly has deeper pockets and bigger content licensing deals with Hollywood studios.
Showmax has the advantage of tapping into DStv's Live TV content specifically sports, which have made the network quite popular on the continent. They could, for instance, allow users to stream the premier league from Supersports on Showmax. That would be a big differentiator.
It most likely not going to be a zero-sum game. Users will most likely subscribe to both providers as they slip their TV remotes from one provider to another depending on what content they wish to view.