It's been more than two years now since I bought TCL 49S405 49-Inch 4K Ultra HD Roku Smart LED TV from Amazon at $320 (PS: it's now $520). So you can trust me when I confidently tell you that there's a lot to love about Roku TV. Before we go any further, though, let's do a little intro about the Roku TV.
Roku TV is a Smart TV operating system akin to what Android is for Smartphones. There are several Smart TV operating systems in the market including Samsung's Tizen, LG's WebOS, Android TV and Roku TV.
Advertisement - Continue reading below
However, Roku has partnered with some TV vendors to ship its software pre-built into the TV. A smart move, yes? The most famous and successful such vendor is Chinese TCL which not only produce TVs, but more recently, smartphones. They are reknown for low-cost spectacular products that compete with the big guns such as Samsung, LG, Sony.
So in this post, I am kind of reviewing both the Smart TV and the Software, but I'll mostly concentrate on the Roku OS software as experienced in the TCL 49S405 49-Inch 4K Ultra HD Roku Smart LED TV. Let me also mention that I am reviewing it as a non-U.S resident, meanjng this review is therefore (mostly) directed towards a non-U.S audience. Now let's get to it.
Roku TV OS Review: TL;DR
In summary, here's what's good and bad about Roku TV;
Pros
Lots of Channels and Apps supported such as Youtube, Plex, Netflix etc
In-built Miracast support
Affordable Smart TVs with TCL partnership
Free-to-air Live TV support through external Antennae
Voice control
Great power management features
OTA regular software updates
Cons
No wireless Bluetooth speaker support
No Roku Channel support outside the U.S
Now let's segue into the full review, if you will.
Roku Channels and Apps
To start with, the first thing you will notice and appreciate about Roku TV is the vast number of channels or apps that are supported on the platform. Roku channels are made of a combination of free and paid content services by 3rd party providers through which you can stream music and video content to your TV.
There are over 1,800+ Channel stores on Roku Platform and the best part is a good number of them are free including YouTube, Pandora, PBS, PBS Kids, Hasbro, Crackle, VEVO, CrunchyRoll, Baeble, Popcornflix, Smithsonian. Note that if you live outside of the U.S, most of these channels are NOT available unless you use VPNs. For instance in Uganda, you'll find Youtube, CrunchyRoll, TuneIn, Plex among the few available free great channels.
Advertisement - Continue reading below
Among the paid channels (i.e. a monthly subscription is required) are Netflix, Amazon Prime, HULU, HBO Go, Showtime, Sling, Spotify, ESPN, VUFU, Cartoon Network and The Roku Channel, Roku's own official streaming channel. Again, most of these channels apart from Netflix are not available globally. In fact, even Roku's own Channel is only supported in select countries.
But even with these content restrictions, there are several options to choose from. Youtube, Netflix, Plex, Tidal, CrunchyRoll, Al Jezira are some of the best options available for Ugandan audiences and most likely other countries with similar content restrictions.
Aside content, Roku comes with a number of apps that aren't necessarily used for streaming content online. Among these include a few games, local media players, screen mirroring apps among others. They might not be as useful as their video streaming counterparts, but they do really come in handy.
In-built Miracast support
I admit, this is little nerdy feature. But given a number of people that might want to share content from their laptops or smartphones to a bigger TV screen, it might not be that trivial afterall. Roku has one of the best support for Miracast, a standard that enables you to wirelessly share content such as photos and videos from smartphone or laptop to TV screen.
This feature has worked with almost all my smartphones and laptops and it's one of my favorite Roku TV features. There's only one requirement, though: your TV must have Wi-Fi support. Interestingly, the Roku OS or any Roku streaming stick (more on that later) does have Wi-Fi support.
Free-to-air Live Traditional TV
Another thing to love about Roku TV is its support for traditional old-school TV. This is especially helpful in Uganda where Home unlimited broadband is still out of reach for most people.
To watch live TV, you must have an Antenna and Coaxial cable (not provided) which you connect from the device to the ANT/CABLE input on the TV. You then start scanning for channels in your area by selecting Settings > TV inputs > Antenna TV > Scan again for channels > Start finding channels.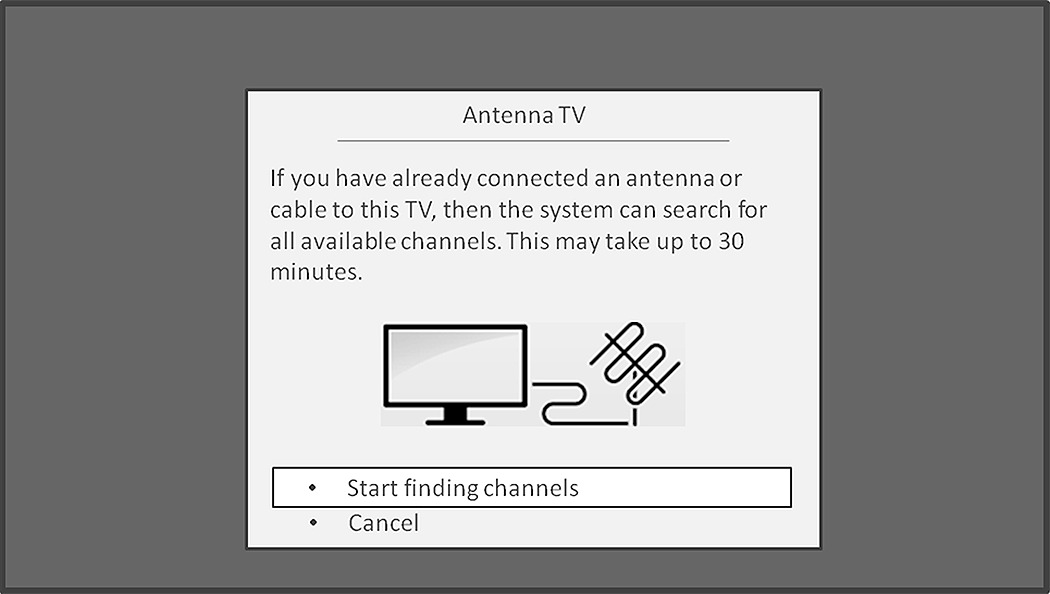 When you set up Antenna TV, the TV scans the signals on its antenna input for channels with a good signal, and adds those to the channel list, skipping dead channels and channels with a very weak signal.
Advertisement - Continue reading below
You can also watch Live TV by connecting the TV to set-top-box or decoder via HDMI cable. Roku has support for this too. You can record live TV if you have a USB flash or an external hard drive attached to the TV.
Local Content Support
Another great thing about Roku TV is its awesome support for local content. By this I mean you can watch your movies and music through an external USB portable drive. This is supported through Roku's Official Media Player which supports a number of media formats such as mp3, mp4, mkv, wav. Sadly, it doesn't play .avi video files. But you can download 3rd party apps from Roku list of channels I have mentioned.
If you are more fancy and nerdy, you can play media from a Network Attached Storage(NAS) drive. It simply has to support DLNA standard which most do especially if they support the Plex media server app. With a NAS drive, you don't have to directly connect the hard drive to the TV. You just have to ensure the TV and the NAS drive are connected to the same network. I have had this setup with Seagate Personal Cloud NAS drive with Plex installed and it's been an awesome experience.
Regular OTA Software Updates
Another thing to love about Roku TV OS are regular Over-The-Air(OTA) software updates you get, akin to how you update apps on your smartphone. Roku will check for new software updates at least once everyday. If your TV or streaming device is connected to the internet, the TV will automatically update. And you can't turn these automatic updates off.
This can however be annoying especially when Roku pushing an update that you might not like. For instance, one day I woke up and my TV wouldn't connect to the WiFi if it didn't have internet connection. That meant I couldn't connect to my Plex NAS drive to watch my local content!
Other TVs don't necessarily support OTA software updates. So you get stuck with the software firmware that shipped with your TV.
Streaming Devices and Roku Ecosystem
Roku is famous for low-cost streaming devices that you can connect to even non-smart TVs to access internet streaming services. Currently Roku has 3 categories of streaming devices; Roku Express at $29, Roku Premiere at $39, Roku Streaming stick plus at $49. With any of these, you can turn any TV with an HDMI interface into a Smart TV. If it's already a Smart TV such as a Samsung or LG Smart TV, you can still use it to access Roku services we've mentioned above.
Advertisement - Continue reading below
However, you can also get Roku TV OS built-in into the TV itself. Roku was partnered with TV vendors such as TCL and Hisense to ship Roku-powered smart TVs. Unfortunately for my Ugandan audience, I have not seen any stores that are selling these Roku TVs. I would recommend shipping one such as the TCL 50S425 50 inch 4K Smart LED Roku TV (2019) from Amazon which is priced at $270.
As you can tell, that price is really great for a 4K with HDR, 50″ Smart TV. That's the other cool thing about Roku TVs. They are relatively much cheaper than their counterparts.
Along with streaming devices and TVs, Roku recently added Soundbars and Bluetooth speakers to their catalog of products. These speakers only work with Roku TV, so be aware of that fact.
Bonus Features
Voice Control: There's more to love about the Roku TV. One of the frustrating thing about Smart TVs is still text input. The default way to enter text such as in a search box or form field is using the virtual keyboard with the remote arrow keys directing input. This can be super slow process.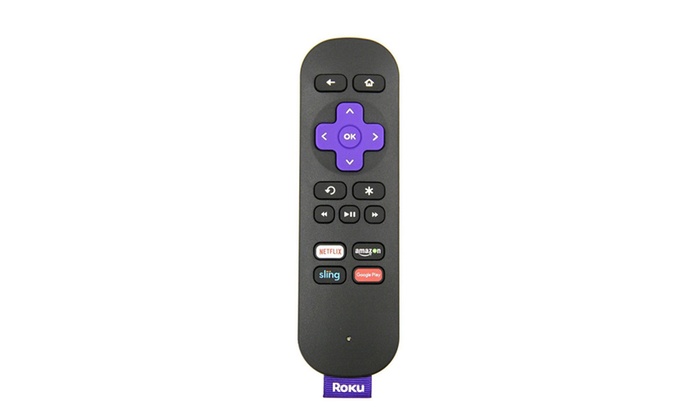 However, input can be faster and even more natural with by simply saying it. Roku supports this via some of its TV Remote. Looking for what to watch? Simply say "watch Mission Impossible" for instance and it'll search across streaming services on the platform.
Private listening: Another feature I love is Roku private listening. Ideally you can listen to your TV from your headphones/earphones. This can be helpful if you don't want to distract anyone else in the living room who's not interested in watch the TV. You can use private listening through supported Roku remotes or their official Mobile app.
Roku TV: The Bad
So much good stuff to talk about Roku TV OS. Now lets talk about things I was not impressed about.
Lets start with the fact that Roku is not a very globally-focused company. Their market is mostly U.S and as a result, some services are not available in markets outside of the U.S. Roku's own smartphone app and official channel is restricted to the U.S market and probably select European markets.
Advertisement - Continue reading below
Another bummer about Roku is lack of Bluetooth support. I find this quite strange given how Bluetooth Audio is taking over almost every device that outputs sound; from earbuds, headphones, earphones, speakers, smartphones etc. As such, you can't pair your Bluetooth Speaker or Headphone with a Roku TV!
Now Roku recently announced their own set of Bluetooth speakers that work with Roku TV. So that's your only option. Otherwise, you would have to use the AUX port on the TV to connect via Speaker to the TV using a cable.
Final Words
Among the best Smart TV operating systems, Roku certainly offers very stable, regularly updated software along with a myriad of affordable devices that bring Smart TV to everyone who wants it.