The idea of TV when I was growing up as a little kid was really simple; a big box that displayed motion pictures. At that time, analog Television was the standard and if you had a colored TV, you were the cool kids on the block. But now the TV has been forced to evolve with some inspiration from your smartphone.
Now there can be a confusion when buying a TV. Some uninitiated users might think all flat screen TVs are Smart TVs. This not necessarily true. While every Smart TV is a flat screen, the reverse is not true. But at least, every flat screen TV is a lot better than the older CRT tube TVs from the 90s and earlier.
Advertisement - Continue reading below
---
Related post: A complete beginner's guide to Flat screen and smart TVs
---
The ordinary smartphone user now knows that their mobile device runs an operating system which is either Android or iOS. The mobile operating system takes care of lots of things for us like controlling apps, connecting to the mobile network and to the internet, optimizing your battery, keeping your data secure among other things. Unlike in the old days, your smartphone capabilities can be extended via third-party apps downloaded from the various app stores.
The smartphone model has been extended to TVs. Old TV sets just like feature phones have limited capabilities that were tied to only what the manufacturer had designed into them. But with Smart TVs and lately digital media players, there's a lot more your TV can do thanks to advanced operating systems that run them. Unlike smartphones with just two platforms, Smart TV OSes are many with almost each vendor creating one for their own products.
WebOS: TV OS for LG Smart TVs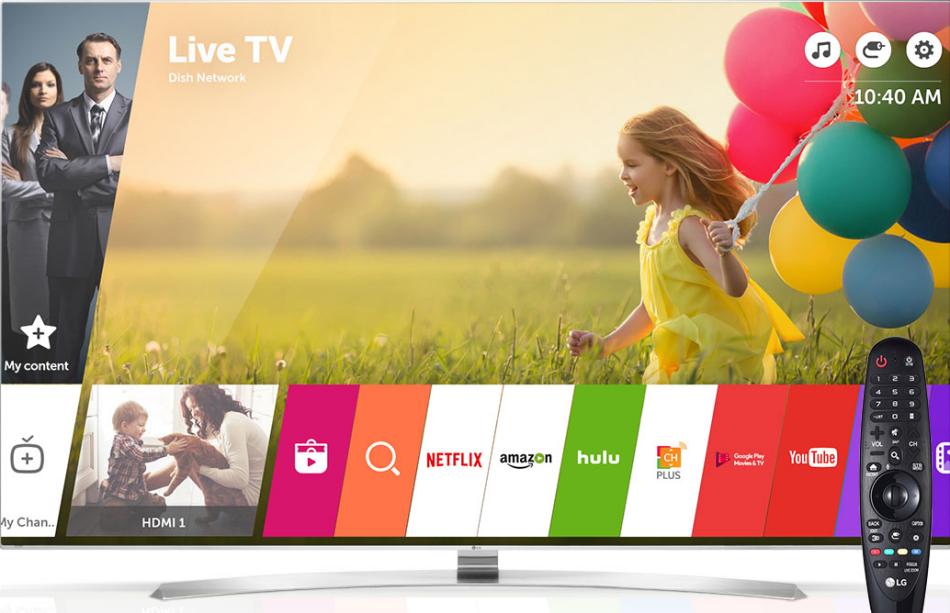 Originally designed for smartphones by HP, WebOS or LG WebOS has evolved to become an operating system for "smart devices". LG WebOS is popular for running LG's smart TV such as E7 OLED 4K HDR Smart TV, LG SK9000, LG UK6300, LG E7P, LG C7.
WebOS 3.5 is currently the latest version of the operating system. It comes with a card UI, a colorful menu, animated Clippy-like character called Beanbird to aid the user through setup, beautiful and intuitive interface. WebOS Supports USB playback which plays any media files on your USB stick to the big screen, Miracast for sharing content from mobile and PC to the TV is also supported. A Picture viewer for viewing family photos is also included as well as an HTML5 browser for browsing the web.
Advertisement - Continue reading below
Just like most popular TV platforms, WebOS allows you to download more TV apps via the LG content store. Popular streaming apps like youtube, Netflix, Amazon come pre-installed. Voice commands are supported via compatible voice-enabled remote controls.
WebOS also runs LG's smart refrigerators, smart watch and smart projectors since 2017.
Tizen: OS that powers newer Samsung TVs and everything else
In 2007, Samsung launched an internet TV that enabled users to watch conventional TV along with the ability to stream content from the internet. Samsung Smart TV or Orsay OS ran the companies TVs until 2015 when it was replaced by Tizen. Tizen really is a 400 pound gorilla. It not only runs Samsung's newer TVs, but also runs on tablets, in-vehicle infotainment (IVI) devices, smart cameras, smartwatches such as the Samsung Gear, Blu-ray players, smart home appliances like refrigerators, washing machines, air conditioners, ovens/microwaves and robotic vacuum cleaners.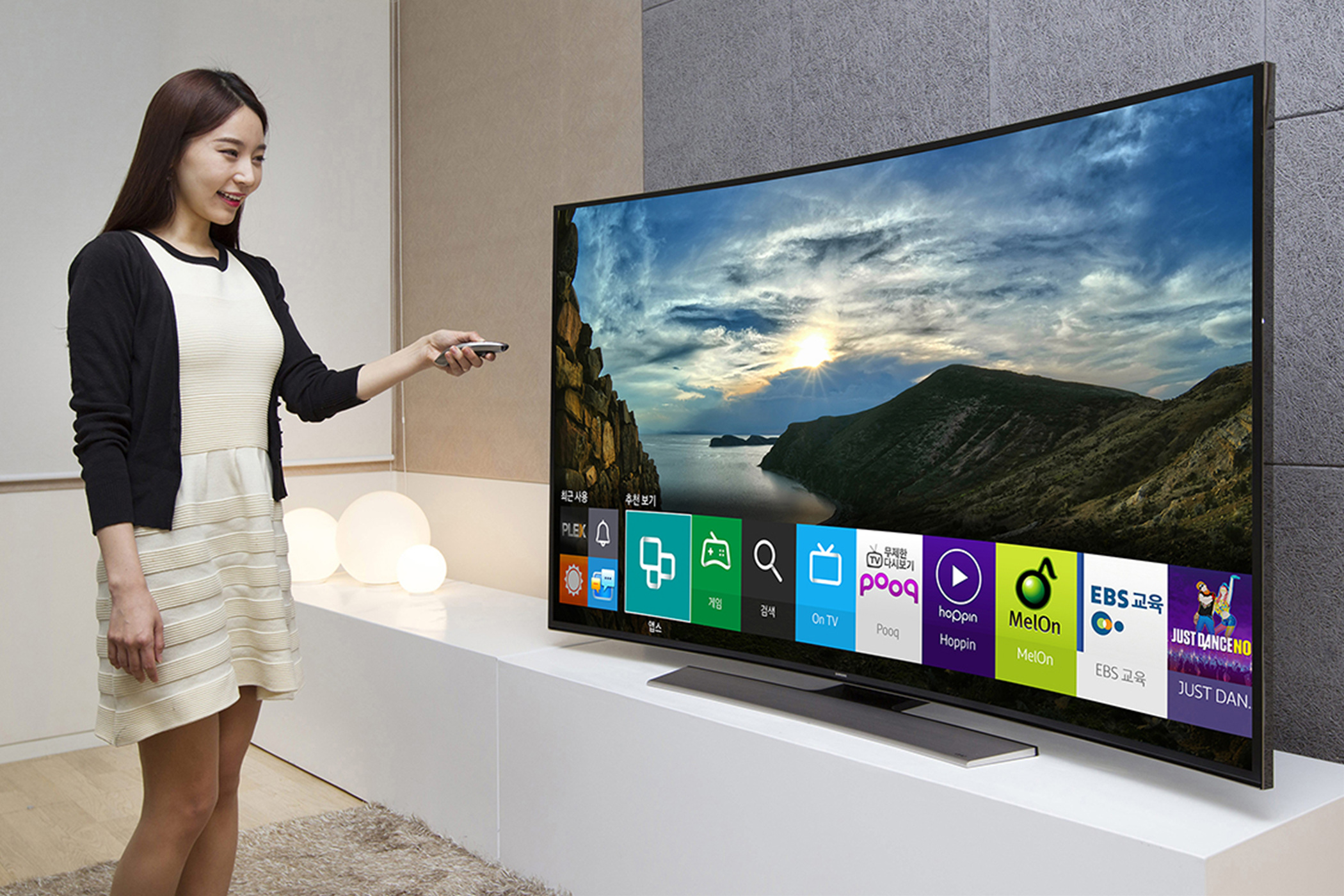 Tizen integrates Internet and web features in TVs and set-top boxes and connects your TV to other devices like computers, smartphones and tablets. The new card UI akin to WebOS will help you navigate apps and settings on the TV. Samsung's Allshare feature helps users to discover and connect devices such as PCs, TVs, mobile phones, tablets and digital cameras in the home network enabling them to share videos, music and pictures on the big screen.
Samsung Smart TVs can be controlled via voice commands and gestures. This is possible on specific models that ship with built-in camera and microphone. For instance you can Slap your hand to move to the next page or Pinch & Move to scroll.
Users can also download of applications from the Samsung Apps app store, in addition to existing services such as news, weather, stock market, YouTube videos, and movies.
Advertisement - Continue reading below
Android TV
Following the embarrassing failure of Google TV, Google tweaked Android, its popular mobile operating system to run media players too such as set-top boxes and smart TVs. Android TV uses smart content discovery and recommendations along with vertical scrolling and a row-based interface to show content on the big screen.
Android TV is heavily integrated with Google ecosystem.  It supports voice search via remote control, comes with Google Assistant integration, Knowledge Graph, native Google Chromecast support and thousands of additional apps and games can be downloaded from the Google Play store.
Big TV brand names such as Philips, Sharp, Sony now have some of their TVs powered by Android TV. Other vendors onboard include; Xiaomi (Mi Box), Asus, B&O, Bouygues Telecom (Bbox Miami), CCC Mobile (Air Stick), Free/Iliad (Freebox Mini 4K), LeEco (Super4 X Series), NVIDIA (Shield TV Console), Hyundai.
Roku TV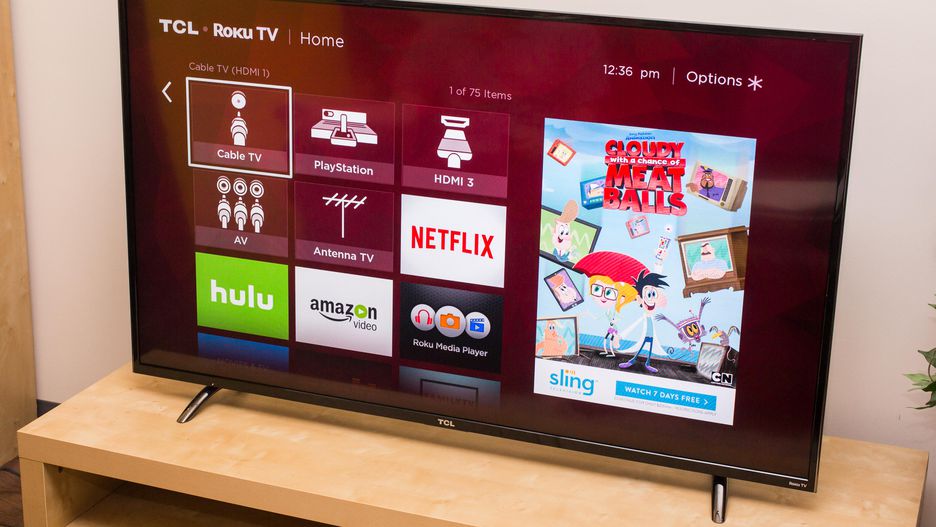 Designed for its famed streaming sticks, Roku TV or Roku OS provides over-the-top content in what it calls "channels" via the internet to millions of Roku-powered media devices. Roku streaming boxes or sticks come with Ethernet port and WiFi that users can connect to their home routers for internet access. The HDMI port on the Roku device can be used to connect the device directly to a compatible flat screen TV.
However, as of early 2014, Roku announced it was partnering with Chinese TV vendors TCL and Hisense to ship Smart TVs powered by Roku TV. These would receive regular updates just like its streaming devices.
Roku TV is popular for supporting tradition TV if you have a TV Antennae, thousands of Free and Paid-for HD video-on-demand apps aka channels such as Netflix, Amazon Video, Hulu, HBO Now, PlayStation Vue, Sling TV, TVLuux, Tubi TV, TuneIn Radio, TheBlaze, Time Warner Cable, Vmedia, Xfinity, Vudu, WWE Network, YouTube, Tablo (DVR), and the ITV Hub and many more.
Advertisement - Continue reading below
You can also enjoy Private listening available through the Android app, iOS app, and the point remote and Live TV pause for Roku TV owners. Miracast support enables you to share content from your smartphone or PC to the big screen. The best thing is that your Roku device will constantly be updated with the latest Roku software.
Digital media player/Set-top box OSes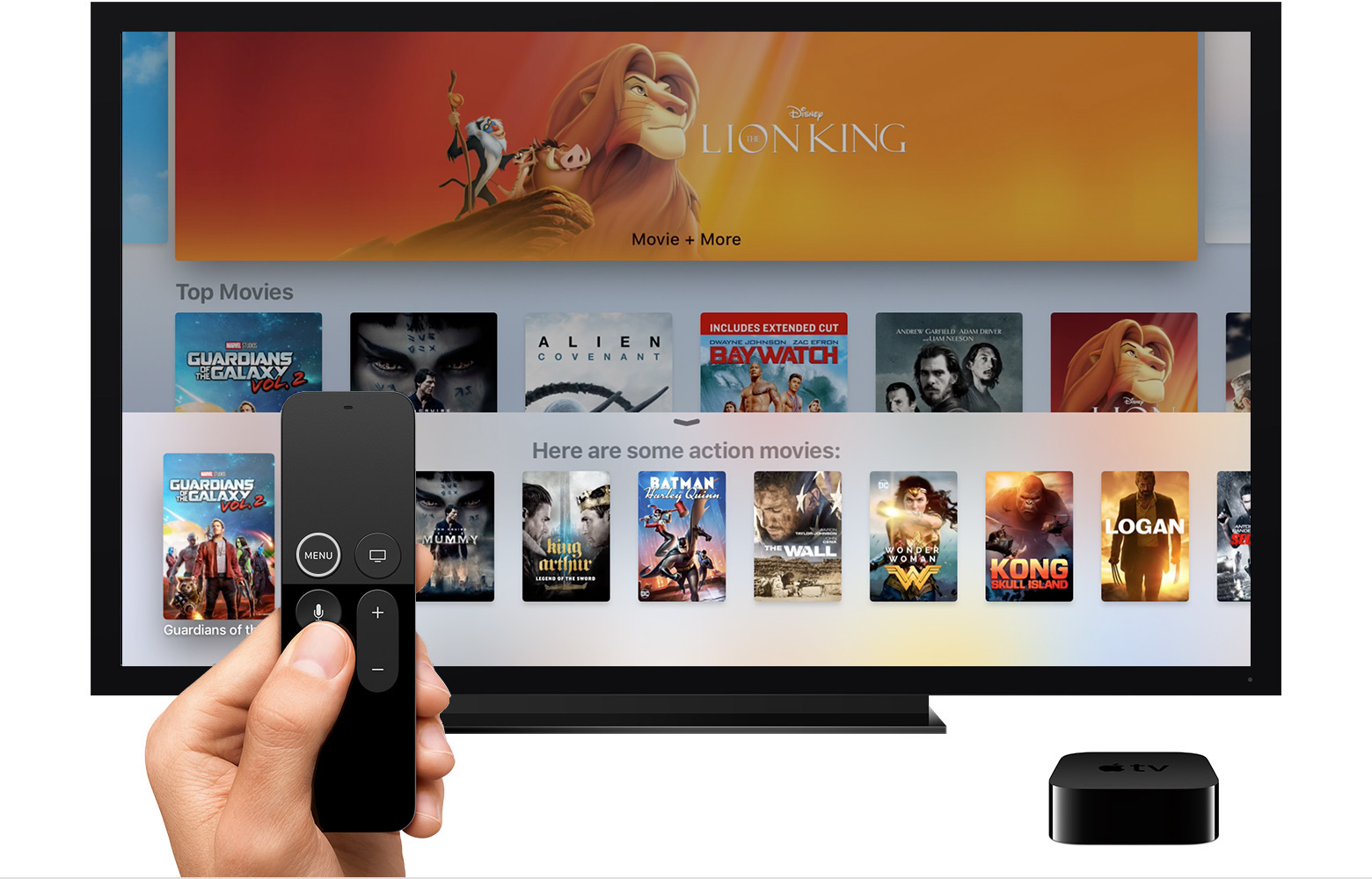 If you own a fairly modern TV that's not running any of the above operating systems, you can still buy a digital media player or set-top box that runs an advanced TV platform and hook it up to your TV. This device will connect to your home network via Ethernet or WiFi or directly to your TV via HDMI and stream digital media like music, photos and video. This can come from either your local library like NAS drive or home media streaming server or from the streaming service providers on the internet like Youtube, Netflix, Hulu, Showmax.
Some the examples include; Fire TV stick by Amazon, Apple TV by Apple, Chromecast by Google, Shield Android TV by Nvidia, Roku Express/Streaming stick by Roku Inc, Sony Playstation, Western Digital WD TV, Nintendo, Asus Cube, Hisense Pulse, Microsoft XBox.
Smart TV platform for Africa
A note for our readers in Uganda and other African countries where data is still extremely expensive. A Smart TV is predominantly designed to connect to the internet to stream content. This has two implications for you; increased data bill and monthly subscription fees to streaming providers like Netflix or Showmax.
We recommend a TV platform that supports traditional TV so you can still enjoy conventional TV via Free-to-Air channels or Pay TV decoder. And we recommend a platform with flexibility to access your Local media from USB Flash/Drive or local media center like Kodi or Plex. Samsung, LG, Sony, TCL/Roku, Hisense TVs will most likely  do just fine. But stay away from digital media players like Chromecast, Amazon Fire, Apple TV, Roku Sticks as these mostly need an active internet connection.
Image: Unsplash
Advertisement - Continue reading below