Google TV is receiving lots of love from Google of late. For the uninitiated, Google TV is a Smart TV interface that runs on Android TV 10 Smart TV Operating System. The new interface launched exclusively with the 2020 Chromecast that comes with a remote. However, more Smart TVs from TCL, Hisense, Sony are now shipping with Google TV.
Now Android TV 9/10 has a completely different interface than Google TV. Google seems to be abandoning the classic Android TV interface in favor of its new shinny Smart UI in a bid to catch up with Roku and Fire TV which both have great reviews. If you are looking to buy an Android TV-based Smart TV or streaming device, I highly recommend that you get one that runs on the new Google TV.
Advertisement - Continue reading below
---
Read more: The Difference Between Google TV and Android TV
---
Alright here are some top features you will get from Google TV.
Personalized recommendations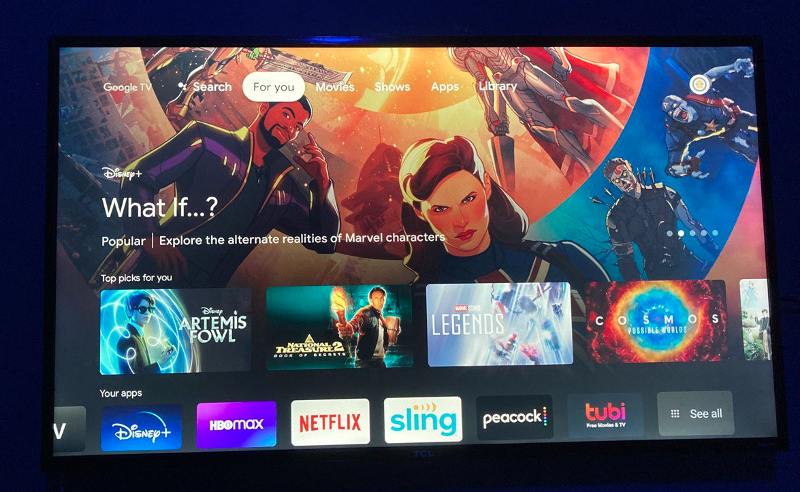 This is one of my favorite features from Google TV. Rather than arrange the interface in a row-based App design that you'll see on Roku TV for instance, Google TV presents customized content suited for you. It's based on your viewing history, your subscriptions and ratings. These recommendations are found under "For You" tab.
---
Read more: How to Get better movies and shows recommendations on your Google TV
---
You can choose which streaming services you wish Google to curate your recommendations from. So far, there's Prime Video, Apple TV, Discovery+, Disney+, Epix Now, FuboTV, Funimation, HBO Max, Hulu, Netflix, Peacock, Philo, Showtime, Sling TV, Starz, and Viki.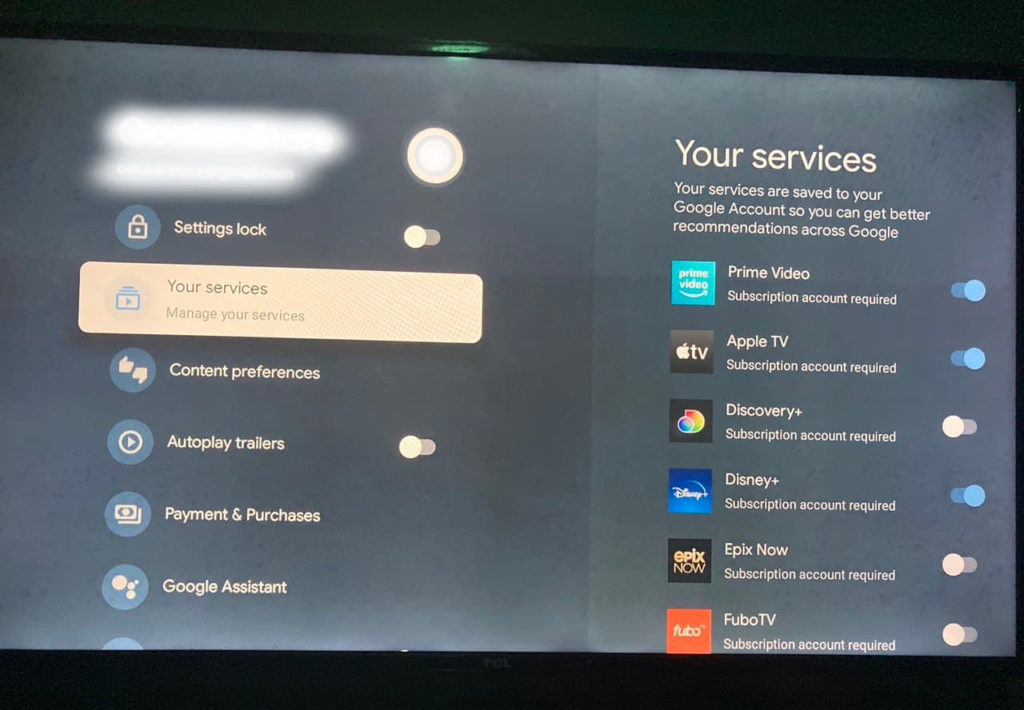 To further train the recommendation algorithm on your taste, you can rate movies and shows based on what you like the most or less. Google TV will display a list of movies and television series in a card format with like and dislike buttons on the right and left respectively.
Advertisement - Continue reading below
Google Assistant for voice search and smart home control
Another feature you'll love about Google TV is the AI-powered Smart Voice Assistant. This smart assistant is accessible through a dedicated button of any Google-TV device. With the Assistant, you simply press and hold the Google Assistant button to search movies, shows, genres and more.
The Google Assistant can also be used to control compatible smart home devices such as smart bulbs, thermostats, doorbells, home security cameras, coffee machine and much more. You can, for instance, view the camera feed of your smart security camera on the TV with Google Assistant.
Watchlist for your favorite shows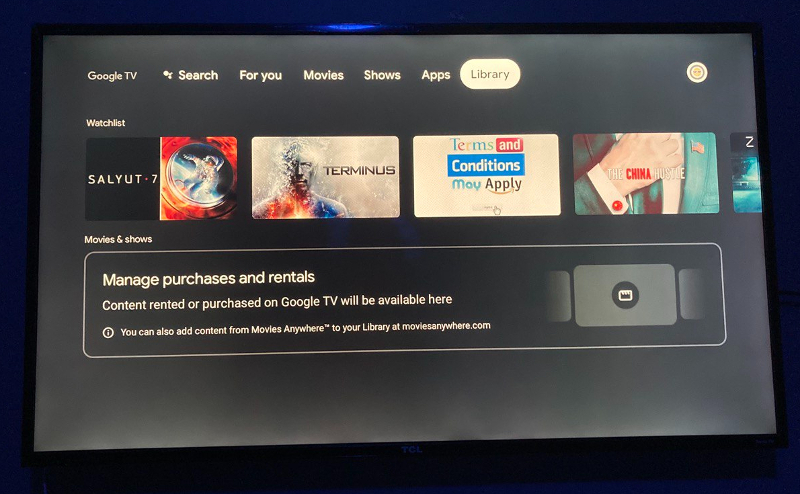 The Watchlist is a place where you can add your favorite shows and movies. Watchlist also works with Google search. So for instance
If you search and find a specific movie from search, you can immediately add it to your watchlist from search. This appears under the Watchlist section under library in Google TV.
Kids Profile with parental controls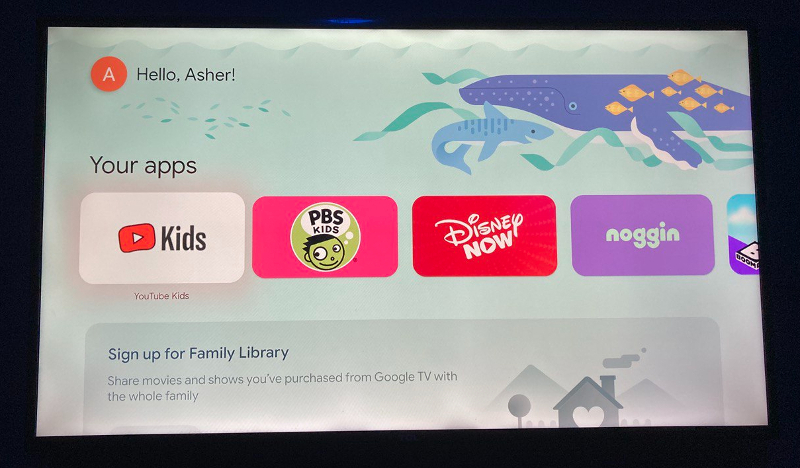 You can add specific Kids accounts and setup their profiles on Google TV. The Kids account has a custom User Interface designed specifically for kids along with tools for parents such as screen time limits and bedtime settings. The Kids account comes with Youtube Kids, PBS Kids, Disney now, Noggin, Boomerang, Cartoon Network and other Kid-friendly streaming services.
Chromecast built-in and Miracast
With Chromecast support, you can cast videos and music right from your phone, tablet or laptop to the TV from Chromecast-supported Apps such as Facebook, Youtube, Netflix, VLC etc. With Miracast, you can screen mirror your whole phone's or laptop screen onto the TV without using cables.
Here's our video rundown of the Google TV Interface.
Personalized Profiles
Google recently added profiles to Google TV. Google TV profiles let everyone in your home enjoy their own personalized space with their Google Account. Each profile gets personalized shows and movies suited just for them. Each profile gets their own watch list so that every family member or roommate gets their own taste of entertainment.
Advertisement - Continue reading below
Ambient mode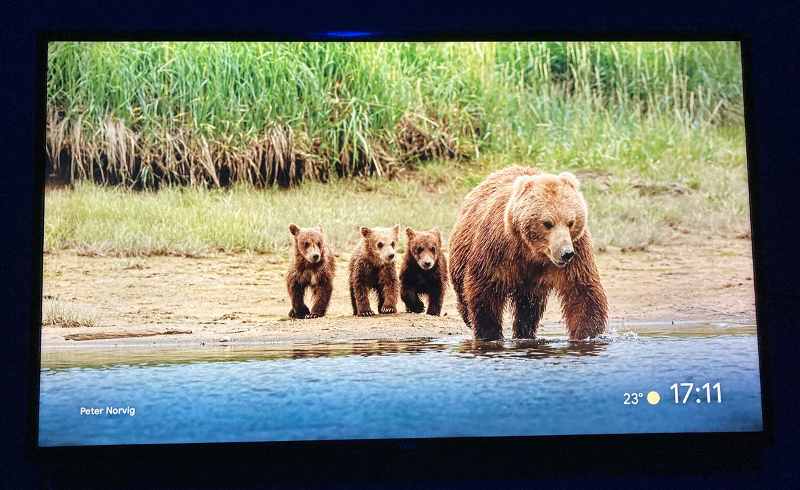 Ambient mode shows your best memories from your Google Photos or curated Art Gallery featuring images from NASA, Google Earth when your TV is idle. You'll have to enable Google Photos on Google TV first before the TV shows your photos. Recently Google also added more information that can be shown in ambient mode including the latest game score, to the weather, news and more.
Watch Live TV
You can catch live TV on Google TV through YouTube TV, SLING TV and more recently Philo. Live TV appears under the Live tab on the top menu. However, unlike Roku or Fire TV, Live TV isn't free. You'll need a monthly subscription of $25/month for Philo, $65/month for Youtube TV and $30/month for Sling TV.
Google TV App and virtual remote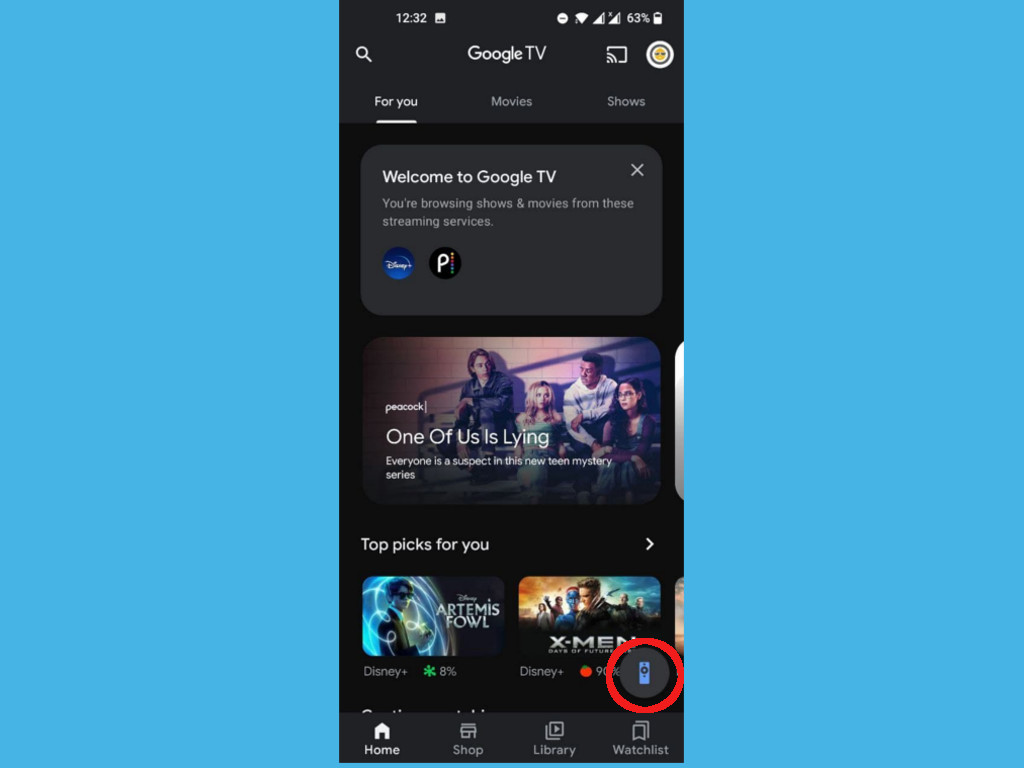 The Google TV app, previously Play Movies & TV, is exactly what you see on your Google TV on the big screen. You watch movies and shows on your phone or cast the on the big screen. You get to view your Watchlist, Library of purchased movies and shows and browse and personalized recommendations. You also have access to a virtual remote which you can use to control your TV.
---
Read more: How to Use your phone as your Google TV remote
---
Alright that's it. If you have suggestions of any Google TV features we have missed, let us know in the comments below.