Let's face it, nobody wants to watch 1080p Full HD video on the 15.6" laptop screen when they have their 49" smart TV screen right in front of them. And when your buddies come over, you obviously want to cast those pics or movies to the big screen for everyone's enjoyment.
If you have a Smart TV with WiFi capabilities, casting media from your Windows 10 laptop or PC is easier than you think. But if your TV doesn't WiFi support, you can still use the good-old HDMI cable to connect your TV to your Laptop of course.
Advertisement - Continue reading below
If you are sure your TV has WiFi connectivity and Miracast by extension, then you are all set. All you have to do is make sure that your laptop and Smart TV are on the same wireless network. There's are two ways of casting media to your TV; you could cast your whole laptop to the TV.
Using the Project feature
In this case your whole laptop appears on the TV the same way you would connecting your PC to the projector. Windows has the Project feature which enables you connect to an external display in this case your TV either using wired means like HDMI or wireless via WiFi.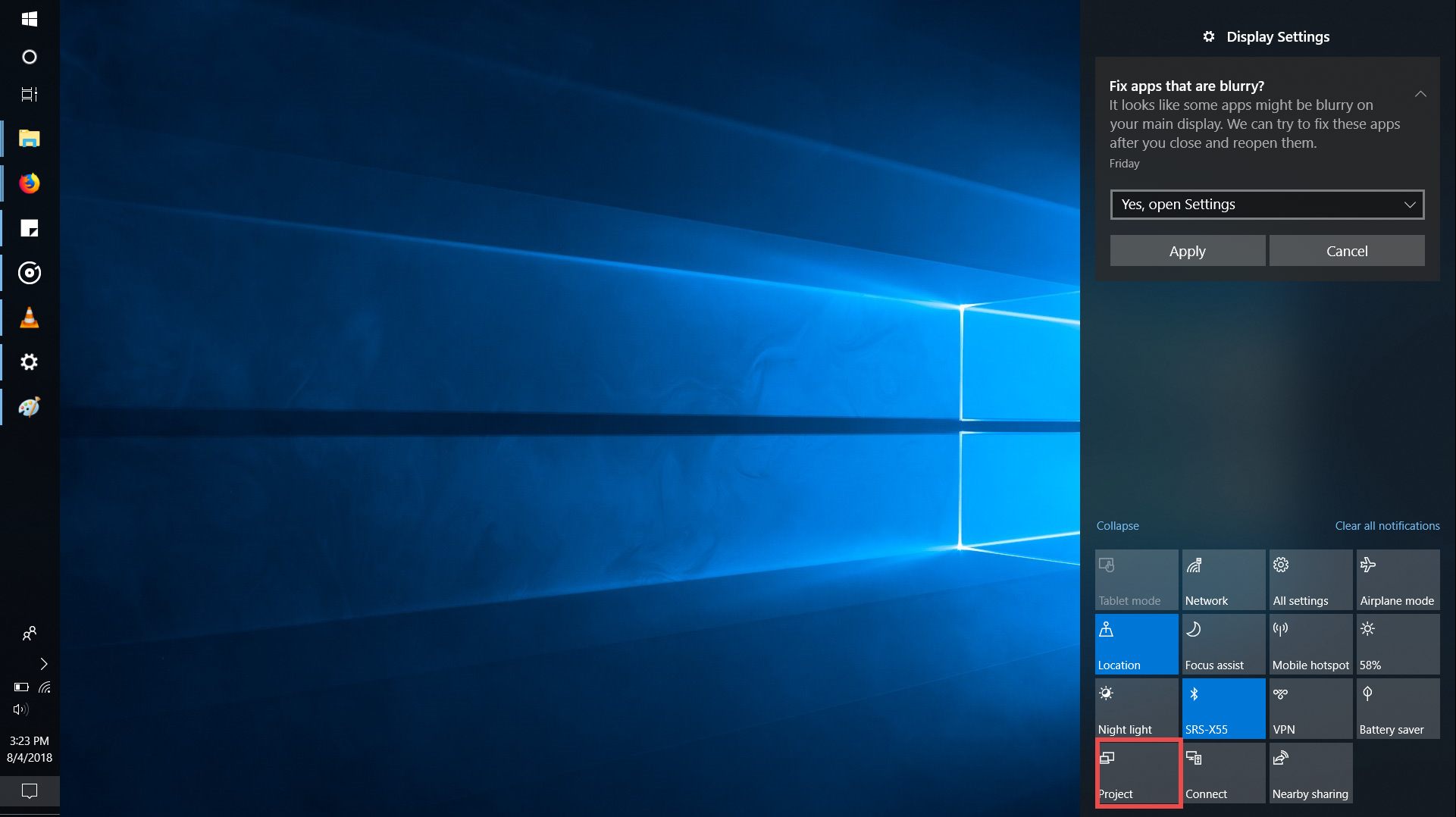 Then you choose to duplicate or extend your screen. It's better you extend so that you can have two screens showing or doing different things. With this method, media still plays on your computer via whatever multimedia player you have installed, but the display happens on the TV.
---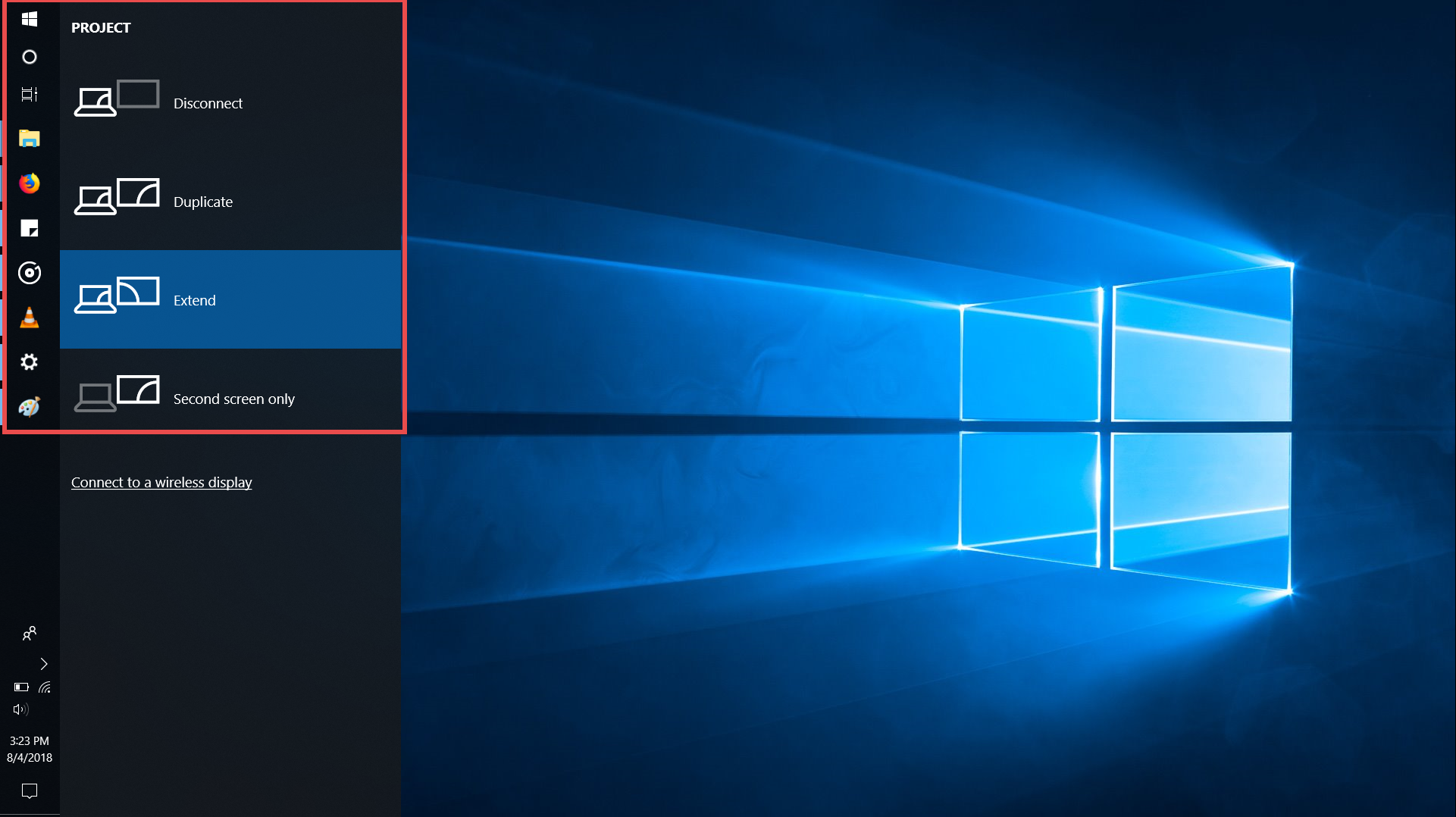 This method is the options if you want to play media files that your TV doesn't natively support. Most TVs support mostly MP4 and MKVs so if you instance have a movie in AVI, it won't play using the TV's Media player.
2021 Update: We made a video tutorial on how you can mirror cast your Windows 10 laptop to a Smart TV. In this tutorial I use my Asus Windows 10 laptop to project my screen the Roku TCL S4 Smart TV.
Cast to Device
You can cast video directly to the TV by right clicking on it, then choose option cast to device. A list of miracast-compliant devices will appear in the options. Select your TV's name and boom, a few minutes, the media file will start playing on your TV. For this work though, make sure you have turned on network discovery and Turn on file and printer sharing on your PC. With this out of the way, I was able to cast a movie to my Living Room TV.
Advertisement - Continue reading below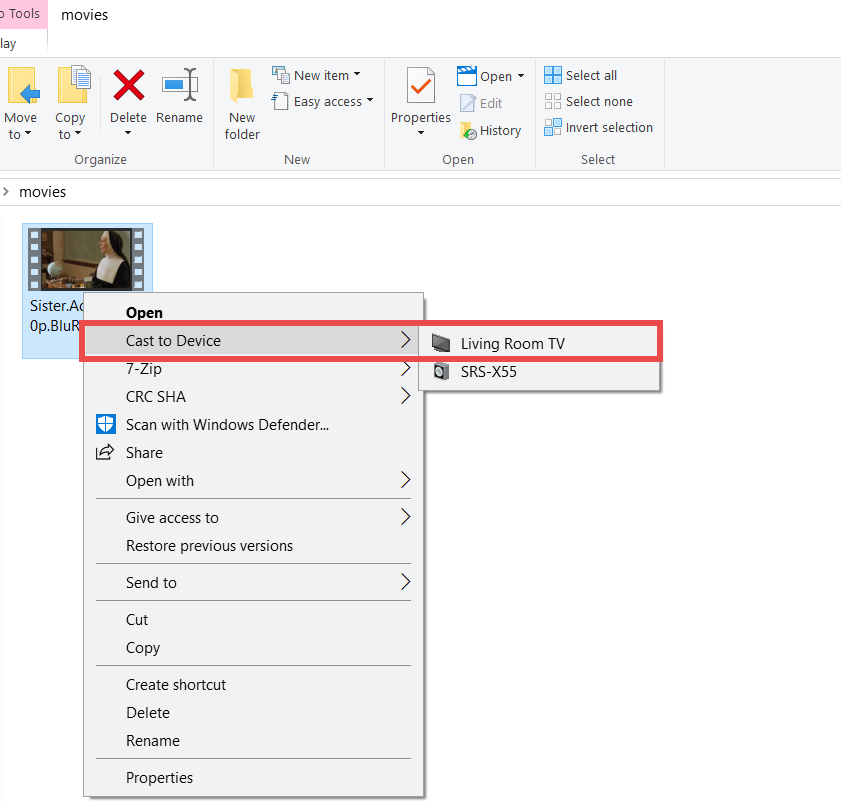 Related post: A guide to Screen Mirroring from Android to Samsung, LG, Sony and Roku TVs
Cast to device will only work mostly with the latest Smart TVs with WiFi connectivity and Miracast support. Samsung's for instance with Allshare support, TVs such as TCL that run RokuTV will work flawlessly with this feature.
Using Google Chromecast device
If your TV isn't smart or doesn't have WiFi, then you can buy a Google Chromecast device. It plugs into your HDTV's HDMI Port and connects your TV to your home network to which your computer is also connected. Chromecast supports over 100+ streaming services including Netflix, Youtube, Prime Video, Hulu, Apple TV+, HBO, Plex etc. Also you can cast any tab on Chrome browser to the TV. Just look for the "Cast button" from supported Apps and services and you'll be able to view content on your TV.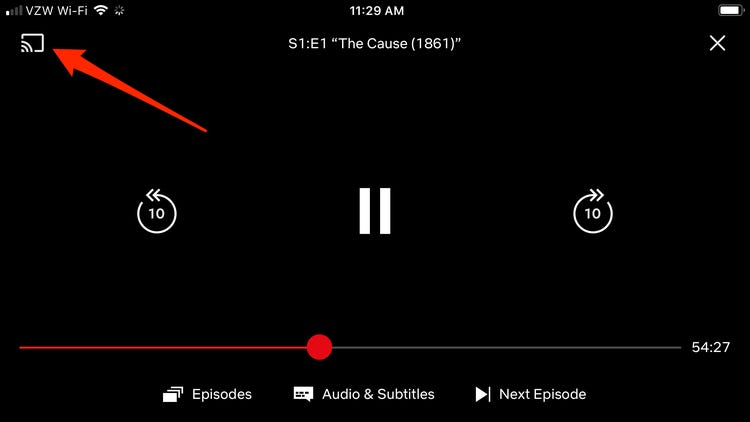 Now if you don't have a Smart TV with WiFi, don't forget that you can go the Cable route. Simply connect your Laptop to TV using HDMI cable and you are done.
Read more: The Updated Guide to Setting Up Google Chromecast
Alright, there you have it, how to cast content from your Windows 10 Laptop to Smart TV.
Image: CNet