Your mobile app store consists of almost all the apps you can possibly ever need on your smartphone, irrespective of the operating system. From gaming to utility apps, instant messaging, note-taking apps, social media apps etc. But have you ever tried to install an app you a friend in another country introduced to you but you're hit with a "This item/app is not available in your country" error message?
Ever wondered why this is so? Why your friend, colleague, or cousin in say the United States can install a certain application but you in a different region cannot install the same app on the same (or different) device with the same operating system? Well, while we agree that it can be a frustrating experience, we can also guarantee that your app store provider isn't being discriminative based on location or region.
Advertisement - Continue reading below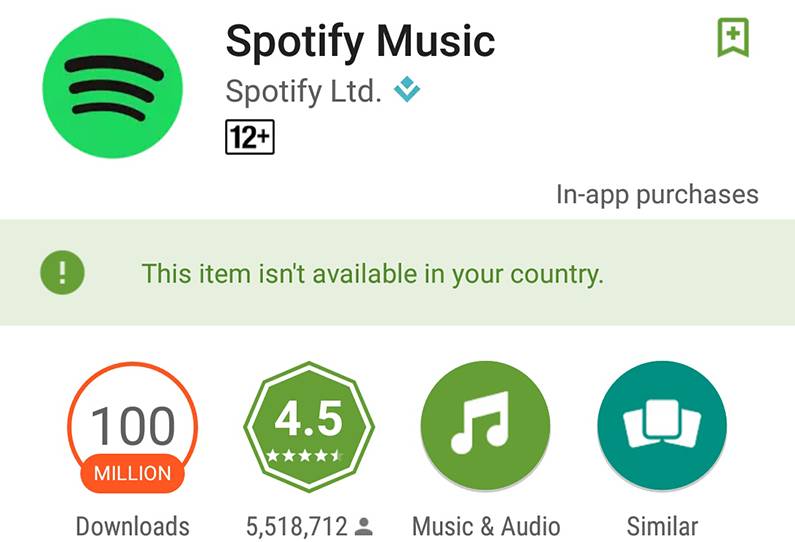 There are reasons why you cannot download some apps in your region and we have listed them below. Do read on.
1. Developer's objectives
You see, when software developers create an app, they usually have a goal in mind; a purpose and likewise, a target audience. Consequently, when a developer is uploading an app to the app store, they have the liberty to choose which country(ies) they want their apps to launch in. And due to certain factors like language differences, profitability, trends, style of living, localization etc., a developer could choose to make apps available to regions he deems the best.
For a small/budding developer, the cost of translating an app to several languages, for example, might be out of place.
2. Developer's Budget and Resources
While some popular apps like WhatsApp, Google, Instagram, Facebook etc can afford to make their apps available worldwide, some developers/companies do not have the luxury a big budget. Hence, they sometimes launch their apps in certain regions and subsequently expand to other regions as the app's popularity and the company's revenue grows.
3. Testing purposes
It is not uncommon for developers to test out their apps in smaller markets or region before launching a stable version on a global scale. Through testing, developers are able to discover usability issues, bugs, and any other problems that their products have. So if an app isn't available in your country, there's a possibility of it being in the testing phase.
4. Regulation and Legal Issues
Regulation and issues with the law are also some other common reason why an app may be available in your friend's country but unsupported in yours. There may be some sort of laws that prohibits or limits the activities of a company or an app in your country.
Advertisement - Continue reading below
5. Pricing
If a developer is having issues with international pricing and unable to charge for subscriptions or in-app purchases in your region, your country will most definitely be removed from the list of supported countries.
Now that you know why some apps will not work in your country, let's talk about how to bypass such regional restrictions.
How To Install Android Apps Not Available In Your Country
A. Directly from the App Store
Luckily, despite geo-restrictions set by some developers on their apps, some app store provider/host (like Google) allows users switch their country within the app store so they can install and use app not supported in their countries.
To change your country on the Google PlayStore
Launch the Google PlayStore app
Click on the Hamburger menu button at the top-left corner
Click on "Accounts"
Tap on "Country and Profiles"
Select your country of preference. Importantly, a country where the app you intend to install is supported.
While changing countries directly on Google PlayStore is effective, there are some limitations: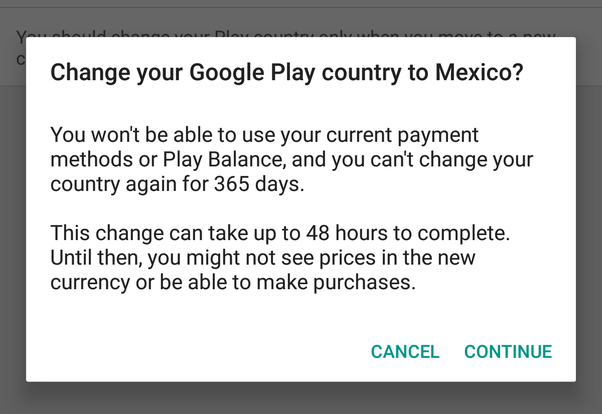 You can only change your location once in a year (365 days)
Change of location could take up to 48 hours before reflecting in your app
B. Using VPNs
Virtual Private Networks (VPNs) can be used for a lot of things; installing apps that aren't supported in your country is one of them. To do this, download a VPN app and change your location to the app's supported country and visit launch the Playstore to download the app.
Advertisement - Continue reading below
Before using a VPN to download an app on PlayStore though, you should clear the cache or force stop the Google Playstore app. Here's how:
Go to your Phone's Settings menu >> Applications >> All Applications >> Google Play Store >> Clear Cache / Force Stop
In addition, when using a VPN to bypass geo-restrictions on the PlayStore, ensure you are only using it to install free apps. Using a VPN to purchase an app could have Google freeze your Playstore account.
If you're interested in the app, I would suggest making a request via social media to the publisher to request the app.
C. Creating a new Google Account
Another workaround to installing apps not supported in your country is creating a new Google account and using a supported country as your location of residence. Upon creation of a new Google account, launch the PlayStore app and switch accounts on the app's sidebar.
D. Creating a new payment profile
When you create a new payment profile, you would be able to change your home country and hence, install apps that you previously couldn't download. To create a new payment profile;
Advertisement - Continue reading below
Sign-in to Google Pay Settings dashboard
Under Payments profile, next to "Country," click Edit.
Click the link to Create a new profile from the message that appears.
Click Continue.
From the drop-down list, choose the country to associate with the payments profile you're creating.
Enter the address information. Click Submit.
Although the internet is a global place, I hope you now understand why some apps won't work in your country and how you can bypass such geo-restrictions.