The way we watch Television has changed in the last 10 years. If it hasn't changed for you, that's because you are not paying attention. Sure, Live television broadcast is still big deal, but so is online streaming services now.
Smart TV vendors such as Samsung, LG, Sony, Hisense have spotted this shift and they are constantly improving on their TVs. In fact Smart TV operating systems have since gotten even more advanced. But before they did, non-traditional TV players such as Apple, Amazon, Google, Roku were busy pushing out streaming devices that attach to your existing TV to stream [their] online content.
Advertisement - Continue reading below
Now the battle between Smart TV vendors and Streaming devices has only just intensified. Somewhere in between the crossfire is your Smartphone which sort of works like mediator between these two parties. You on the other hand just want to catch the night news broadcast or cat videos on Youtube. What should you use?
Related post: RokuTV, Android TV, WebOS, Tizen: Understanding smart TV operating systems
The choice between buying a new expensive Smart TV which connects to the internet and can stream online content and purchasing a cheaper streaming device that plugs into your existing TV isn't so straight forward. We have to consider a number of factors including whether or not you already a TV or which TV at that, performance, content availability and cost.
What TV do you have?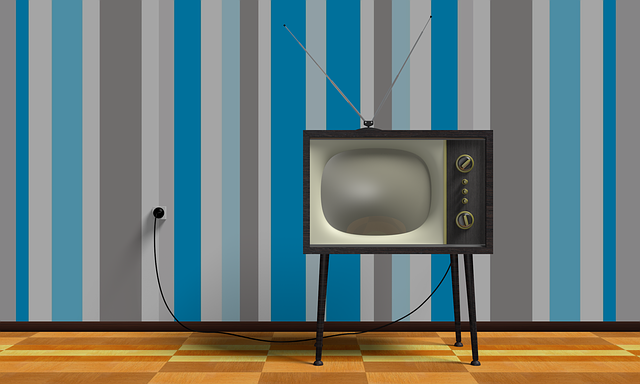 Ultimately I have to start by asking you what TV you already have. Is it a conventional normal Flat-screen TV? Or is it a Smart TV? This is important because all streaming devices need to attach to a TV.
The easiest way to spot the difference is if your TV connects to the internet via WiFi or Ethernet port. If it doesn't, it's not Smart.
Related post: A complete beginner's guide to Flat screen and smart TVs
Advertisement - Continue reading below
To give your existing ordinary TV superpowers, It connects to connect to the internet. You don't have to dispose it for another expensive investment of a new Smart TV. Instead, you can buy a streaming device.
Streaming devices such as Google's Chromecast, Amazon's Firestick, Apple's Apple TV, Xiaomi's Mi Box S or my favorite Roku Express give your existing TV superpowers. They are separate standalone little devices, some the size of a big USB Flash Disk equipped with their own software and WiFi capabilities that when attached to your TV via the HDMI port, connect your TV to the internet. Okay that's mouthful to take in.
Related post: Is Chromecast Still Worth It in 2020
So then, if you already have a normal TV, you definitely need to get a Streaming device. But if you already have a capable Smart TV, there's more we need to talk about.
Cost
How much does a streaming device cost? $29 for a Roku Express, $35 for Google Chromecast, $199 for Apple TV. And what about a capable Smart TV? At least $450+. I am looking at Amazon prices here, but prices at your local store will vary, probably be higher.
So as you can tell, streaming devices are a lot cheaper than a whole Smart TV. And that's why they are extremely popular. A cheap ordinary TV coupled with a streaming device will give you Smart TV features at a good bargain.
Portability
That's another winning feature of Streaming devices. They are very small and light they could fit in your pockets or bag. You can carry one of them with you while travelling or visiting a friend and still stream online content. Most of them are powered by a TV via the USB port although you have the option of using your wall socket via compatible adapter.
It's quite common for some users to travel with their Roku Sticks for instance to a hotel, attach it to their room's ordinary TV and enjoy online content using the hotel's internet connection.
Advertisement - Continue reading below
Your Smart TV on the other hand is bulk and fragile. You probably don't want to carry it to your buddies.
Content availability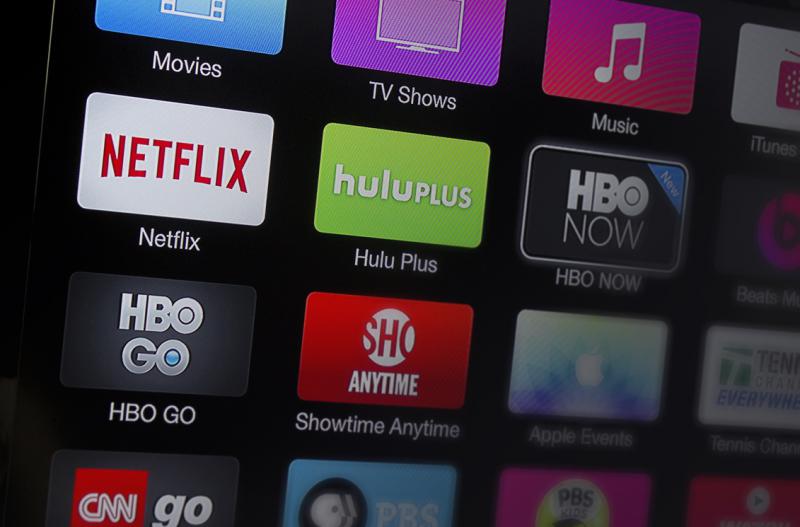 Most streaming devices are platform-centric. They are limited to the content provided by their producers. For instance Amazon's Fire stick is mostly limited to Amazon Prime Video/Music. Until very recently, there was no Youtube App on Amazon Fire stick for instance. Apple TV doesn't support Google's Chromecast. You'll soon notice that Google, Amazon and Apple don't quite play well together in these streaming wars.
Traditionally non-tech content provider platforms such as HBO, ABC, BBC, HULU are likely to be found on these streaming device. You want to do your research well before settling on a particular streaming device.
However, Smart TVs are mostly platform-neutral. They'll support as many online streaming services as possible. LG Smart TVs will come with Google's Youtube, Netflix, Showmax, Amazon Video, Hulu, Google Play movies, VUDU. All these can be downloaded by the user from the LG SmartStore. Samsung's latest Smart TVs too support Youtube, Netflix, Amazon Prime Video, Hulu, Spotify, Vudu, Plex, HBO Now, BBC iPlayer in their App store. Obviously Geo-restrictions apply.
Related post: How to Download Apps on LG, Samsung and Roku Smart TVs
But older Smart TVs don't have support for all these streaming Apps. This is where again you might have to use a streaming stick to access these services.
Performance
Between a Smart TV and a small light-weight streaming device, you would think a TV packs better performance. But this isn't necessarily true.
Streaming devices come with dedicated computing resources and highly tuned and regularly updated software tuned specifically for streaming purposes. Your TV on the other hand does a lot of things including watching Live TV, playing music, displaying photos etc. They are mostly optimized for the visual appeal. So, it's quite common for low-end TVs to keep freezing when they try to stream high end resolution video such as 4K Movies. Performance is obviously varied across different models with more expensive ones spotting better performance.
Advertisement - Continue reading below
Do you still need a streaming device when you have a Smart TV?
It depends. Because no single Smart TV has all the Apps that you need, you might find yourself match and mixing between your Smart TV and a streaming device. For instance, Apple TV is not supported on Android TV in which case you'll have to get yourself either Apple TV box or Roku stick.
Final word
In summary, I find myself wanting to have both Smart TV and a streaming stick. But most people would be comfortable with a capable Smart TV that supports YouTube and Netflix. No need for a separate streaming device that does exactly the same thing. But those who have an existing ordinary non-smart TV, I would very much recommend they get a streaming stick.
Feature image: Pixabay