It's 2020 and the streaming wars are heating up, TVs have gotten bigger and smarter. There isn't any better time to review one of the top products that first bridged the gap between internet video/audio streaming and the big screen.
Developed by Google and first announced in July 2013, the Chromecast (costing a measly $35) quickly rose to the top of the charts as a must-have little device for streaming video sites such as Youtube, Netflix straight to your existing Flatscreen TV.
Advertisement - Continue reading below
The Google Chromecast has gone through a few but substantial iterations. In September 2015, Google announced second-generation Chromecast and an audio-only model called Chromecast Audio (which has now been discontinued) and then in 2016 another version that supported 4K and High Dynamic Range(HDR) was released. 3rd-generation (released in 2018) is the latest of the Chromecast.
But as the Chromecast was getting incremental improvements, so did the direct competition such as the Roku streaming devices, Amazon's Fire TV stick and TVs themselves that are now offering similar or even better functionality to the Chromecast. So then, the question remains; should you still buy the Chromecast?
I've had one for a while now — actually 3 years and I hope to answer that question for myself and hopefully for you as well.
Stream Online Content to Any TV
Alright, the Chromecast has one single pitch; stream online content to any TV regardless of whether it's smart or not as long as it has an HDMI port. That's what this little device does. It's so portable and light-weight you can take it along with you say in hotel rooms or when visiting a friend. And does it achieve this?
The Chromecast connects to your TV's HDMI input and then connects to your internet-connected WiFi network. As long as your smartphone, tablet or laptop are connected to the same internet WiFi network as your Chromecast, the magic happens.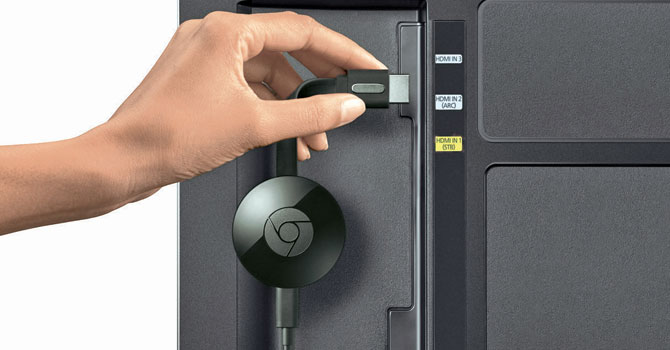 You can now stream content from supported online services such as Hulu, iHeartRadio, Localcast, Netflix, Pandora Music, Google photos, Sling TV, Plex, PBS, BBC iPlayer and a whole list on this Wikipedia page. There are more than 20,000 supported apps according to Google. The condition for these services is that they must support Google's proprietary protocol called Google Cast. This standard allows mobile devices and computers to initiate playback and control of internet-streamed audio/video content on a compatible device, such as a digital media player connected to a high-definition television or home audio system.
Advertisement - Continue reading below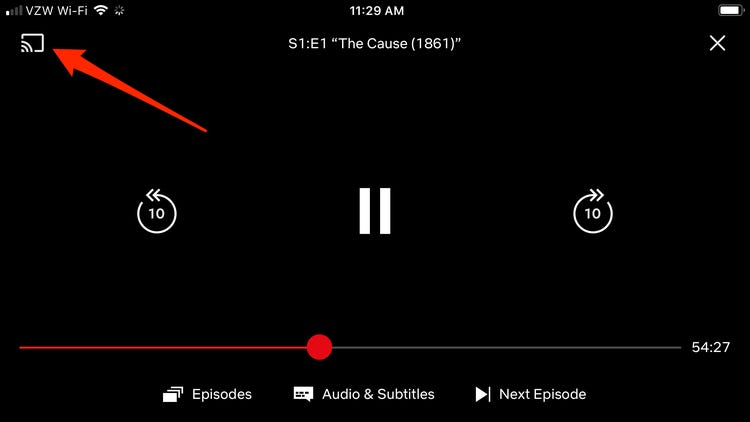 Now, this is where we have to make it clear that it's different from a similar but open standard called Miracast which is equally supported on a number of Android devices and Laptops. Miracast is actually central to answering the question on whether you should buy the Chromecast or not. More on this later.
Anyway, if an app supports Google Cast standard, then you'll see the "Cast" which you tap to stream content from straight to the big screen TV. Google's web browser also supports the standard and it allows you to cast a web page or content to your TV.
Chromecast with a Smart TV
If you already have a Smart TV such as say TCL 49S405 49-Inch 4K Ultra HD Roku Smart LED TV, chances are that you might not need the Chromecast. That's because if the Smart TV already has the video streaming Apps such as Netflix, then you can simply just use the TV's native apps to play content using its remote for playback control.
Even if the TV doesn't have native apps that you wish to use, then you can still use Miracast, an open standard by the Wi-Fi Alliance that enables screen mirroring of content from your smartphone, tablet or laptop to displays such as the Smart TV, monitors or projectors.
Read more: What is miracast: A complete beginner's guide
Android smartphones, the latest Microsoft laptops, and the latest Smart TVs support this standard. This negates the need for a separate device attached to your TV for streaming content. When I shipped my Roku TV, my Chromecast became redundant most of the times until this review.
However, this Miracasting isn't universal across all online streaming services. Facebook videos, for instance, don't yet support this vanilla Miracast feature, so you might still need a Chromecast device to cast video from smartphone/tablet to the TV.
I would say you still need a Chromecast to stream services that aren't natively supported on your TV as we have seen Facebook Video, ShowMax etc.

Advertisement - Continue reading below
Generally Chromecasting works a lot more flawlessly than Miracasting. Unlike Miracast, your whole screen isn't screen mirrored to the TV.
Final Words
So then, to buy a Chromecast or not? I would say if you have one of latest Smart TVs, chances are you don't really need a Chromecast specifically. But if you have a Flatscreen HD TV that doesn't have all the bells and whistles to qualify as smart, then you want to have this around. Simply, if your TV doesn't directly connect to the WiFi/Internet, then yeah get a Chromecast. Also you might need to to stream services that aren't natively supported no your TV.
Keep in mind that it's not the only streaming device in the market, there are several contenders such as Roku Express, Apple TV, Amazon Fire Stick, Nvidia Shield TV, Mi Box S among others.
Get the Google Chromecast Ultra from Amazon at $69 or Chromecast 3rd Gen at Ugx 300,000 from computers.co.ug for Uganda residents.