In my quest for an enhanced streaming experience, I recently upgraded my go-to Simple Roku remote to the sophisticated Pro version. The upgrade came with a price tag of around $30 on Amazon, and I'm crossing my fingers to see if the Roku Voice Remote Pro can easily replace the standard companion that arrived with my Roku TCL Smart TV.
Positioned as the apex of Roku remotes, the Roku Voice Remote Pro sits comfortably above its $19 Simple and $20 Roku Voice counterparts. Originally bundled with Roku's premium streaming player, the Roku Ultra, it now extends its reach to embrace compatibility with a range of Roku streaming players and Smart TVs. In this in-depth review, I will dissect the distinctive features that make the Roku Voice Remote Pro a potential game-changer. Stick around as we unravel its capabilities, helping you decide whether this upgrade is a prudent investment for your home entertainment setup.
Advertisement - Continue reading below
Voice Control
The Roku Voice remote Pro comes with Voice support. This is possible through the push-to-talk Mic button, located right at the center of the remote. With voice support, you can issue voice commands for everything, from movie searches to channel launches. Meanwhile, the hands-free voice switch located at the side redefines voice convenience. With a simple "Hey Roku" wake-up word, the remote springs to life, ready to heed your every command without a single button press. This is similar to the Google Assistant button on Android TV remotes or the Alexa button on Firestick remotes. Being more privacy-senstive, I prefer the push-to-talk button rather than having something constantly listening to my conversations.
Read more: Roku Remotes Compared: Roku Simple Remote vs Voice Remote vs Voice Remote Pro
Rechargeable battery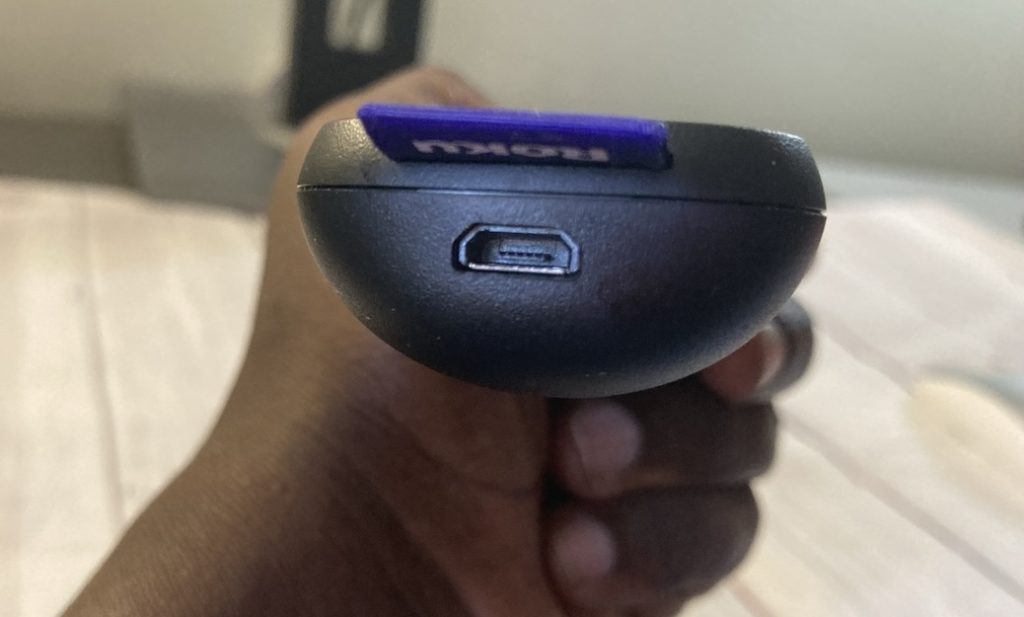 This is easily my favorite feature of the Roku voice remote pro. Instead of juggling around with messy AAA batteries, you can now easily do without that thanks to the inclusion of a rechargeable battery. The Roku Voice Remote Pro introduces a rechargeable battery, charged via its Micro USB port. In 2023, I would have preferred a USB-C port instead, but this remote was first released in 2021. An always battery ensures that your remote is always ready for action, eliminating those dreaded moments of a dead remote in the midst of a gripping scene.
Private Listening
Advertisement - Continue reading below
The Roku voice remote pro comes with a headphone Jack. I know that's now old-fashioned, but this offers private listening offering an immersive experience without disturbing others. Unless you still have those old wired earphones or headphones, you might not find this feature very relevant today. The absence of Bluetooth connectivity on most Roku TVs and streaming players is a slight hiccup for those who prefer the wireless freedom modern headphones provide.
Personalized Shortcuts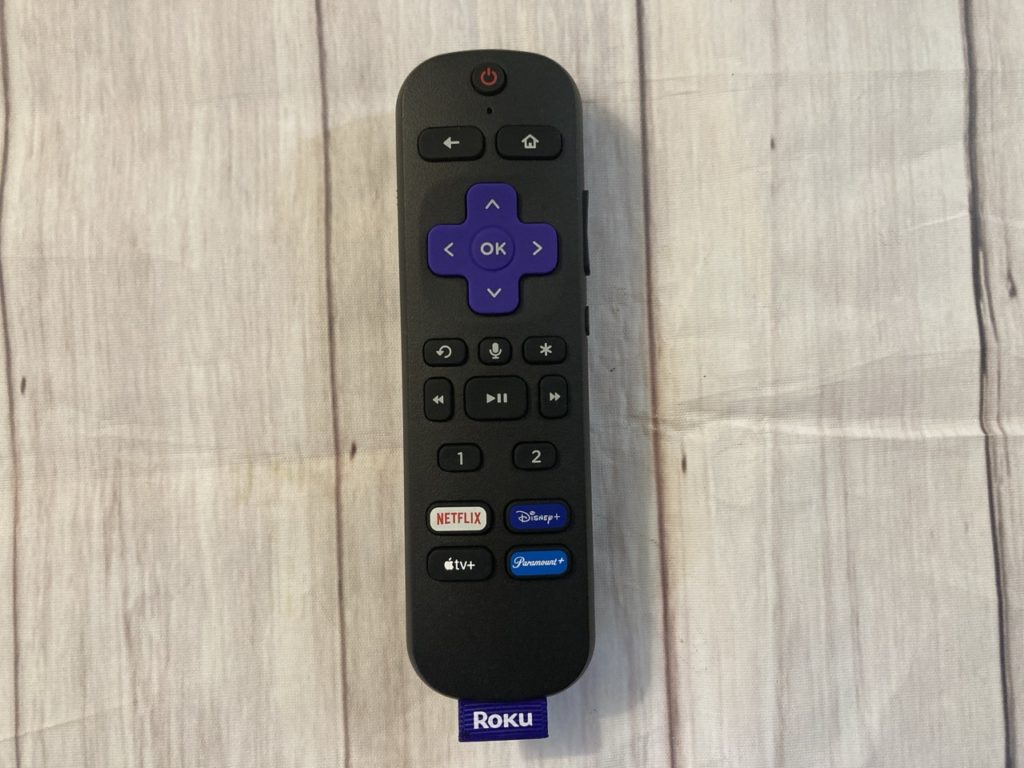 Buttons 1 and 2 on the Roku Voice Remote Pro aren't just placeholders; they're your personalized command center. With these buttons, you can launch your favorite channels with a single press and associate specific voice commands to these buttons for an even more tailored streaming experience. The other Roku remotes come with preset channel buttons set to partner streaming services such as Youtube, Netflix, Hulu, Prime or Disney+. While this remote also comes with them, it gives you two additional buttons to customize your streaming experience.
To assign a button to a channel, you simply select the channel you wish to customize and then long press either button 1 or 2 for about 5 seconds. Then you will be asked if you wish to launch that channel whenever you press the selected shortcut button.
No More Remote Hunt: Find My Remote Feature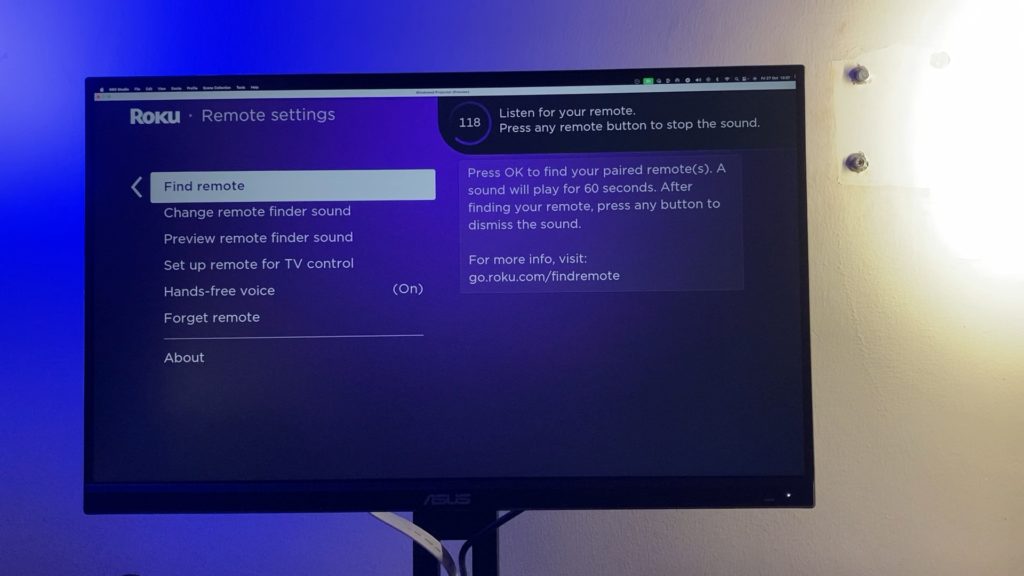 Roku Voice Remote Pro Menu option
Ever misplaced your remote in the labyrinth of cushions and blankets? Fear not! The Roku Voice Remote Pro introduces the "Find My Remote" feature. This feature enables you to easily find a hidden remote. All you have to do is simply say "Hey Roku, find my remote" and your remote chimes in, revealing its secret hideaway. This is only possible if the Hands-free voice switch was turned on. If it wasn't then, you can trigger the remote finder in other ways. For instance, if you own a Roku Ultra, it has a lost remote finder button that you can press. If you don't own this device, then you can use the Roku App or your TV's built-in navigation keys to navigate to the Find My remote option in Settings.
In the world of streaming remotes, the Roku Voice Remote Pro stands tall, not just for its advanced features but for the seamless integration of these features into a design that complements your entertainment experience. You can buy this remote from the Roku store or from Amazon for $30.
Advertisement - Continue reading below