Prime Video is a movie streaming service that offers both adults and children unlimited access to movies and TV shows to see. Prime Videos has well over 24,000 movies and shows available to its audience to choose from. If you're looking for a great streaming service to stream some of the best movies and TV shows available, then Amazon Prime Video is a very reliable option to consider.
That being said, you should know that Amazon Prime Video is not free to use. To get access to the thousands of movies and TV shows available on the platform, you need to either be an Amazon Prime subscriber or subscribe to an Amazon Prime Video plan. While Amazon Prime subscription service costs $14.99/£8.99 per month and $139/£95 per year, paying for the Prime Video standalone video streaming service subscription costs $8.99/£5.99 per month.
Advertisement - Continue reading below
These payment plans are relatively expensive. However, you can watch your favorite movies and TV shows on Amazon Prime Video for free – but only for a period of time.
---
---
Watch Amazon Prime Video With a Free Trial
When you signup for Prime Video, you get Amazon Prime Video's free trial for a period of 30 days. In comparison, other top movie streaming platforms of between 7 days & 14 days.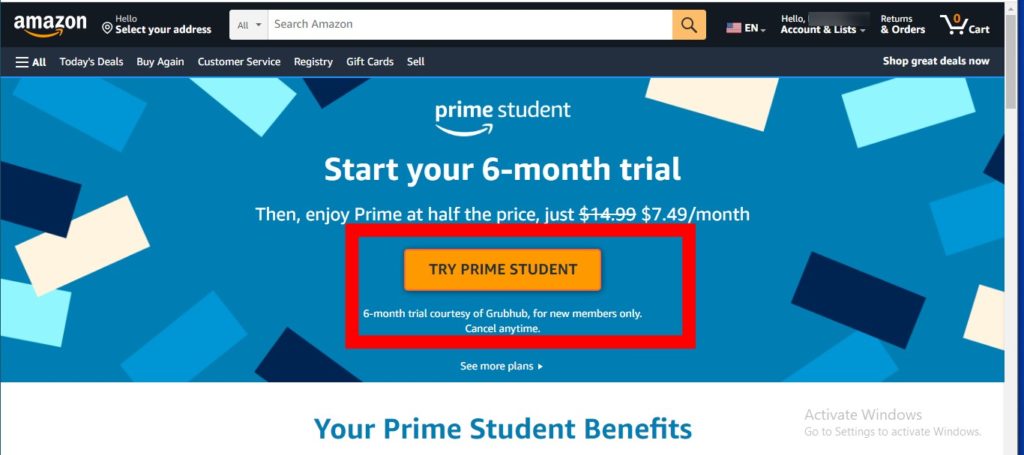 The free trial period is even longer for students. Prime Student's free trial is six months. Prime Student is only available to users in the United States, and only to those enrolled in at least one course at a U.S. university.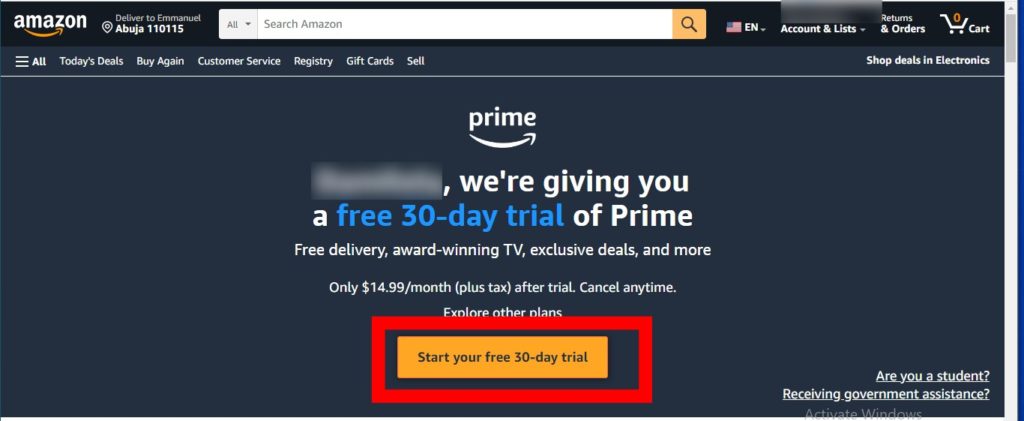 Tap on Start your free trial
Create an account if you don't already have one. Please note that you will be asked to provide your credit or debit card details.
Once you're done setting up your account, you can start watching Amazon Prime Video

for free

.
To conclude, you should check out how to watch Prime Video on your Smart TV for a better experience. Also, you might want to see how to set parental control on Prime Video to protect younger viewers.