Over the past year, Netflix started to take the Nigerian market more seriously. This move saw the company stream its first Nollywood movie in 2018 — Lionheart.
There are also indications that the company will begin to produce original Nollywood movies. This was after it created a "NetflixNaija" profile on social media platforms.
Advertisement - Continue reading below
This post compiles 10 of the top Nollywood movies on Netflix in 2020. Read through.
Top 10 Nollywood Movies to Watch on Netflix
1. Love is War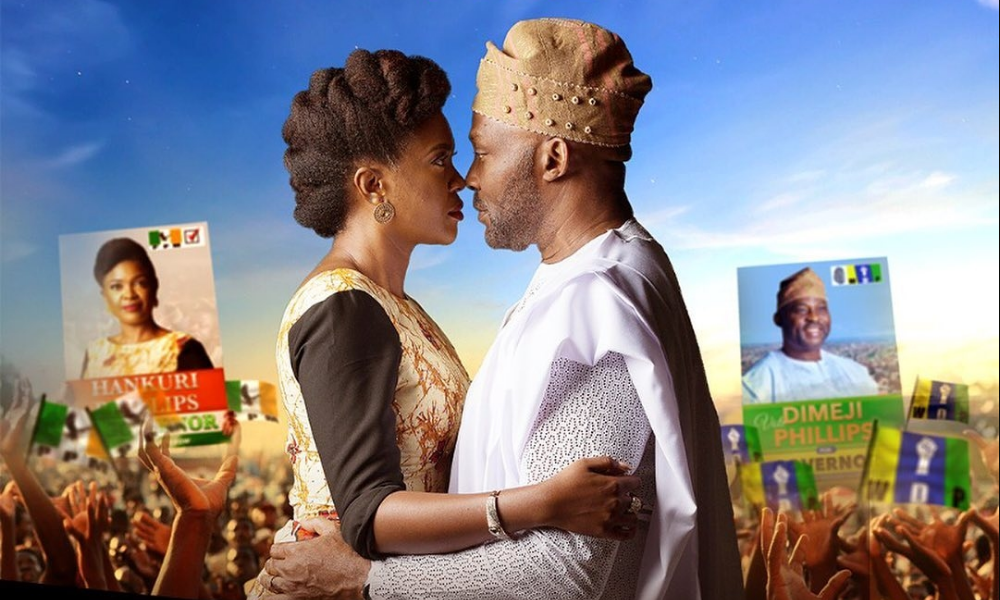 This movie, produced by stellar producer Omoni Oboli, started showing on Netflix from April 29th, 2020. It talks about an adoring couple that decided to test the strength of their marriage. This they did by running against each other for the office of a state governor.
2. The SetUp
The SetUp is a movie with a lot of twists and turns. Produced by Anakle Films, it started showing on Netflix from April 22nd, 2020. The movie features Nollywood stars like Jim Iyke, Adesua Etomi, Dakore Akande. And its storyline is around crime.
3. UpNorth
On October 18th, 2019, UpNorth started showing on Netflix. It tells the story of a pampered heir who must complete his National Youth Service to inherit his father's wealth. But in the process of doing that in an unfamiliar region, he created new goals for himself.
4. The Bling Lagosians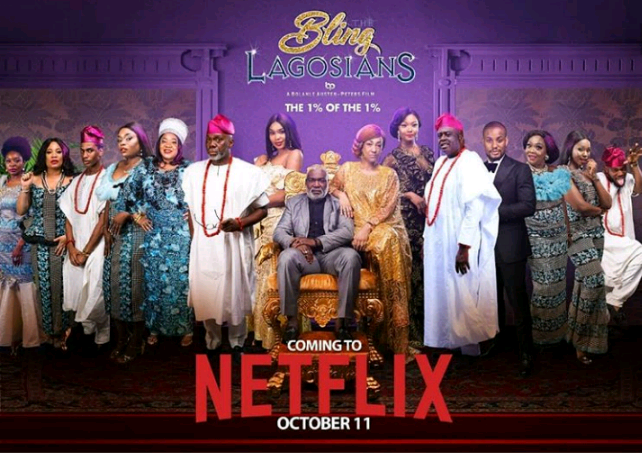 Modeling the lives of Lagos' wealthiest people, this movie tells of how a family debt threatens their business and legacy. The Bling Lagosians features stellar actors and actresses like Elvina Ibru, Gbenga Titiloye, Sharon Ooja, and more. It started showing on Netflix on October 11th, 2019.
Advertisement - Continue reading below
5. Moms At War
This movie starring Omoni Oboli, Funke Akindele, Yul Edochie, speaks of two mothers who become rivals when a school contest forces their kids to compete. It started showing on Netflix from 18th October, 2019.
6. 93 Days
93 Days is a movie based on a true story. The story of how heroic health workers fought to contain the Ebola disease, after a patients arrives the country with symptoms of the disease. It started showing on Netflix from October 18th, 2019.
7. Chief Daddy
Chief Daddy shows how death has a special way of bringing people together. And highlights the relationship between a long lost son, his half-sisters, and the father's greedy mistresses. The movie started showing on Netflix from March 15th, 2019.
8. Isoken
Isoken talks about a single lady's dilemma choosing between a black entrepreneur and a white photojournalist. It debuted on Netflix on December 16th, 2019. Isoken was directed by Jadesola Osiberu.
9. Lionheart
Lionheart was the first Nollywood movie to stream on Netflix. It was produced and directed by popular actress, Genevieve Nnaji. And it talks about a lady that steps up to run the family's business when her father becomes ill.
10. Lost in London
This movie details the experience of some Nigerian students in London as they were selected for an exchange program. It stares Ime Bishop Umo, Alex Ekubo, Stanley Chibunna, and other Nollywood star actors.
These are some of the top Nollywood movies to watch on Netflix in 2020. Tell us, which of these Nollywood movies on Netflix have you seen? Or which Nollywood movie do you think we are missing out?
Advertisement - Continue reading below