The world is getting smaller and smaller as more and more people are joining the global village thanks to the Internet. More than 3 billion people have access to an Internet connection and these people from all walks of life are looking to connect with other people from far flung areas of the globe and learn something new they didn't know yesterday.
Most times they are also looking to download something of interest for offline consumption. The younger generation is adept at unlocking the secrets of the Internet as they spend more time online figuring stuff out. But downloading online content still teases other people, young and old. But it shouldn't
Advertisement - Continue reading below
What You Can download
You can download just about anything as long as it's available online and you know how to get to it. This includes but is not limited to: educational and academic material in doc format (doc, docx)or pdfs, audio files(mp3,wma, wav, ogg…), videos and movies(avi, mpeg, mp4, flv…), ebooks(pdf, doc, epub, mobi,…), software (exe, dmg, deb, msi…), games (Android, Mac, Windows, Linux…)
Some online content you will come across is both illegal and immoral in most circles thus it should be avoided at all costs. You should keep in mind that whatever you do online leaves a trail and you might not appreciate who may follow that trail back to you.
Keywords and Suggestions
The key to finding or downloading any content on the Internet lies in keywords. You just have know what you want. Show the web browser your intent and the browser will promptly act on it.
Web browsers these days automatically give keyword suggestions as you type. Scroll through to what you are looking for and hit enter.
Direct Downloads
If you wanted to find a song, say the audio of Amazing Grace, typing Amazing Grace will most definitely bring up a bunch of results but not exactly what you had in mind which is an audio file you can download. What you will see is a YouTube video, lyrics, movie, etc…
What you should be doing in this case is typing what is known as a long tail keyword. You should include more information such as the name of the artist and what format you want the information you will be getting. Adding MP3 to your query will give you mp3 download related results.
Advertisement - Continue reading below
Note that before you hit download, make sure the file is in a format you know. Do not download an mp3 ending in .exe or any such file extension which isn't of a known audio format.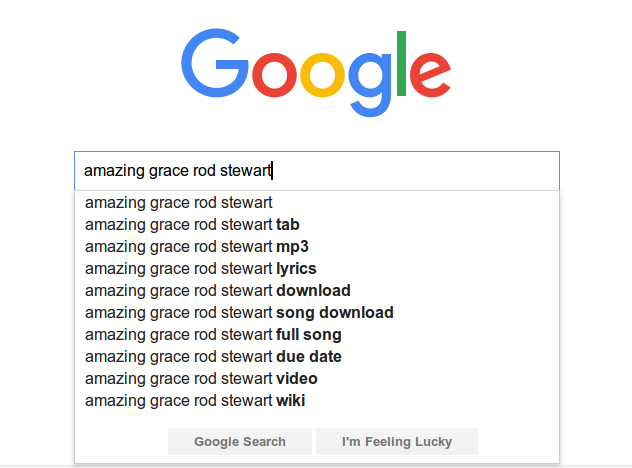 Using this method you will be able to discover lots of websites hosting the files you need. Finding those that avail you the files for free is a bit of a chore. But isn't that why it's called 'browsing the internet' and not 'getting-what-you-want-without-breaking-a-sweat'?
If you wanted to find Pride and Prejudice, the classic novel by Jane Austen, in the search box, you type the title/author/format you would like to read it in (PDF, epub, Docx…)
Then systematically check out the top search results you get. When you encounter a website that is Members Only, immediately close it and open a new result until you find your ebook or abandon the search through direct means.
Free and Open Source Software
A bunch of software online is both free and open source meaning you are at liberty to download and use it legally, even profit from it if you so wish. MS Office rival LibreOffice is a good example of open source software along with Linux operating systems and lots more.
The good guys over at SourceForge had the courtesy of collecting most of these software into a repository to make it easy for you to get to. The software is meant for operating systems such as Android, BSD, Linux, Mac and Windows and categorised by Application (Audio and Video, Home and Education, Graphics, Games, Security and Utilities, etc…) , License (Open Source, Public Domain, Creative Commons…)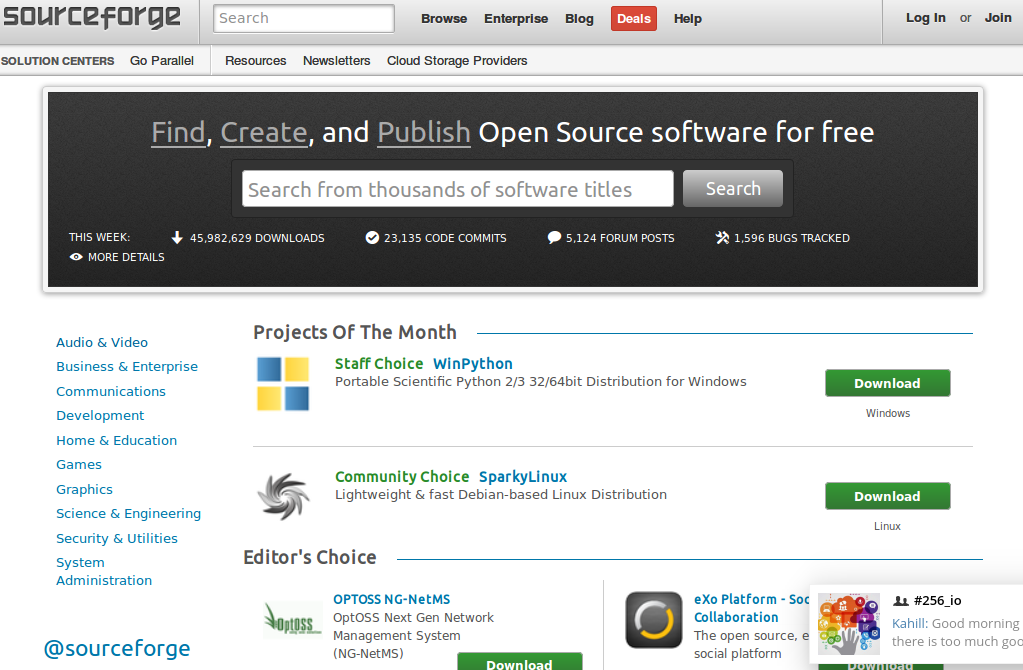 For the most part, it's advisable to download software from their website so that you have the newest releases. Unless you do not know exactly what you want and in that case, browsing websites like SourceForge comes in handy.
Some websites bundle the software you download with bloatware which you can uninstall immediately. You can alternatively opt out of installing it or choose another less hectic way to download your files.
Advertisement - Continue reading below
Torrents
Torrent sites are notorious for their relentless peer-to-peer file-sharing structure for downloading not-so-legal content. What you cannot find through a direct search, be sure you'll get it on a torrent site.
If you can't find it on the torrent sites yet, it's only a matter of time before it will be. The most popular Torrent sites currently are KickAssTorrents, ThePirateBay and ExtraTorrent.
Some of their url links keep changing to shake off anti-piracy actions from the authorities (Yes, Piracy is still illegal last time we checked) You can browse through their categories for whatever might interest you such as movies (people's favorite), TV shows, games, software, eBooks, music videos, etc.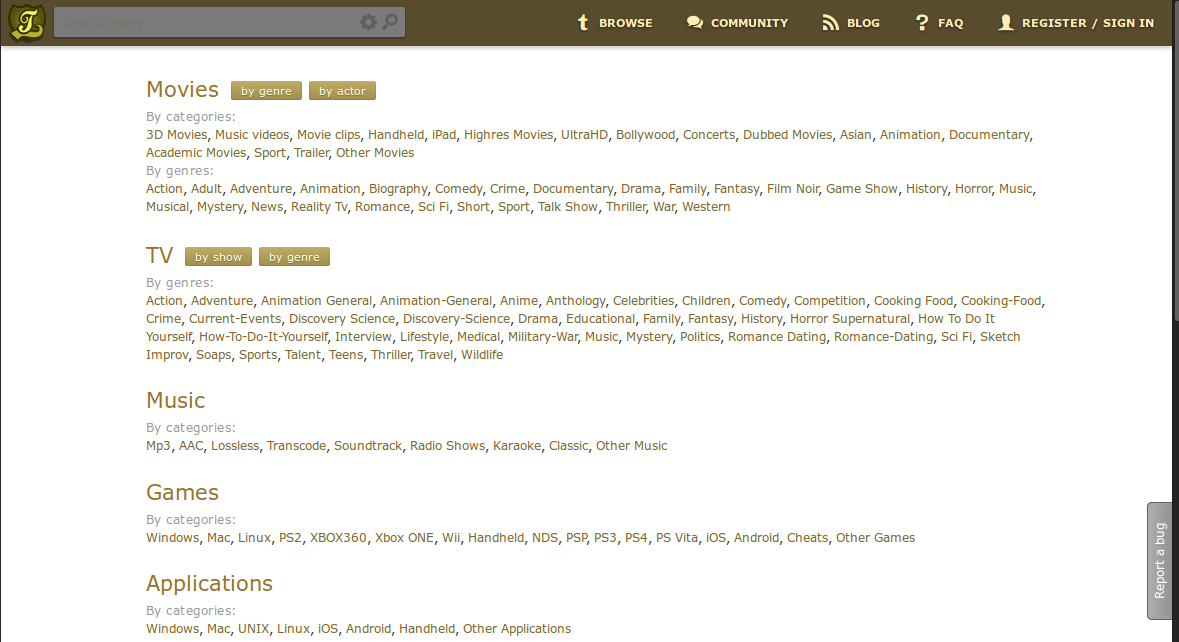 If you are to download whatever you have settled on, the small (.torrent) file should be very small (KBs). Be sure to have a torrent downloader such as uTorrent or Free Download Manager installed on your PC which will pick up the torrent file and get to downloading.
The duration of the download depends on your ISP download speed, the file size and the number of leechers (file downloading) and seeders (file sharing)
Certain software cracks from torrent sites is normally picked up as a virus or malware by your PC's antivirus and with good reason. Some of it is. User discretion is advised. If you are sure of what you're downloading, go right ahead and install. If not, it would be better to forego the download.
Note that before you click download, take the time to read through the comments related to that torrent. The community will frankly inform you when a torrent is terrible quality, broken, malware and all that.
Advertisement - Continue reading below
Don't forget to verify that indeed you are getting the file format you were expecting. A music video must never be .exe format or vice versa. Don't forget to seed after you're done. Return the courtesy.
Flash Video Downloaders
More than 100,000 YouTube videos are viewed worldwide per second and 1 hour of videos is uploaded at that very second. Other video sharing websites are Daily Motion and Vimeo among the notable ones.
Uploaded content includes: tutorials, rants, vlogs, music videos, documentaries, live streams, random videos, movies and more. Some stuff is just too awesome to leave online and people want download it. Naturally.
Flash Video grabbing can be achieved with the help of in-browser flash video extensions and also via specialised software that 'grab' the video normally as it plays allowing you to download it to local storage.
Disclaimer:
Not everything on the Internet is free. A good chunk of it is for sale. It took a respectable amount of man hours and investment to create that content, be it books, movies, music, research, or software. If the creator of this content wishes to get some monetary reward for their hard work, please oblige. Buy them a beer. Be a sport.
Some suggestions on where to Legally Access Online Content:
Free Music Download(Legal):
Free Movies Download (Legal):
Hulu (Use extensions like Hola to mask your IP to access US content)
Free eBooks (Legal)
Free Videos Download:
YouTube
Daily Motion
Vimeo
Free Games Download(Legal)
Power to you.
Featured Image: DoisParaquinze
Advertisement - Continue reading below