Whatsapp has quietly introduced support for quoted messages in a reply. This feature while functional on some devices and not others appears to either be in experimental stage or in the process of getting rolled out on all devices. There's also no word yet on the Official WhatsApp blog but we have used it so we know it does work.
While some reports indicate that you don't need to update your WhatsApp to be able to quote messages, it has not worked for everybody. Others suggest using latest Android beta, v.2.16.118. When we went over to the Play Store, we didn't see any new updates for Android devices. You can reinstall your Whatsapp if the option is not yet functional on your device but be sure to backup all your chats beforehand.
Advertisement - Continue reading below
WhatsApp Quoted Messages
Here's how to check if you can make use of Quoted messages:
Press the message you want to respond to for a few seconds until an action bar pops up showing star, reply, copy, forward and delete. Click the option to reply which will quote the message you have selected and write something. See how we it looks in the screenshots below.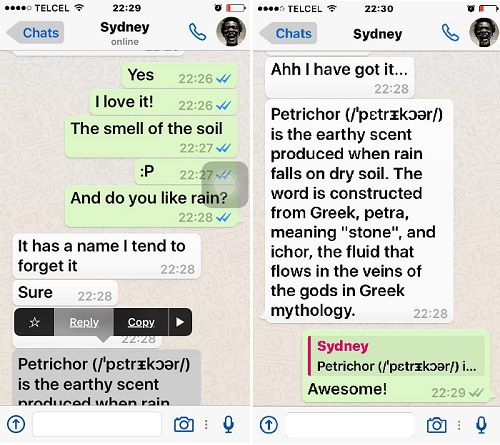 WhatApp Video Calls, Animated GIFs
Reports also indicate that WhatsApp is testing out a video call feature along with support for animated GIFs. Currently GIF images are treated like normal video and have to be downloaded before they can play. Which sucks. Every other Chat app on the planet supports GIFs, one wonders why WhatsaApp has been miserly in this regard for so long.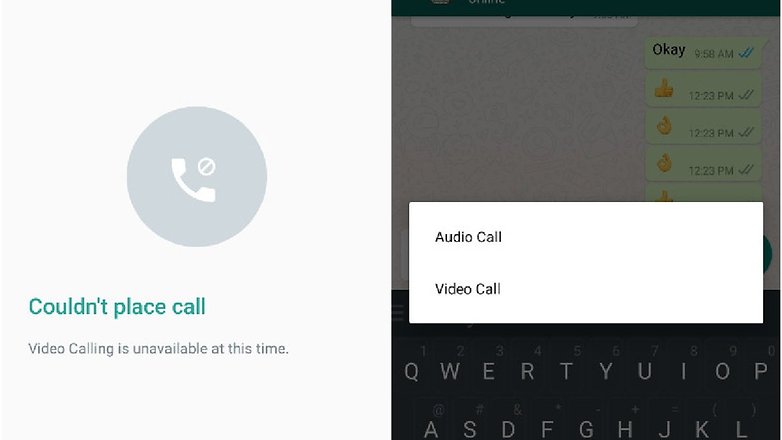 As for Video Calls, reports have been circulating since 2015 of WhatsApp introducing this feature and evidence shows it will be a reality soon enough. A Beta release of WhatsApp initially came with a Video Call option which sadly wasn't working and was removed with later updates. As you can see with the screenshot below, WhatsApp is indeed working on releasing adding this option to the Audio Call feature we all love. Fingers crossed. Let's hope it comes soon enough.
Advertisement - Continue reading below