As if Facebook Messenger's 900 million users were not enough, Facebook now wants to replace your boring default Android SMS messaging app by integrating it with its own. Facebook Messenger users for Android now won't have to leave the app to receive and reply traditional SMS messages but will instead see those floating chat heads pop up on receiving an SMS. Does that sound familiar? It should.
Google Hangouts has wanted to be your default SMS App since its inception but with limited success. Much as practically everybody who owns an Android smartphone has Hangouts lurking somewhere in the background, not many people changed their default app. Reason? Hangouts is a ghost town. This is where Facebook wins. Messenger has the numbers to prove its popularity.
Advertisement - Continue reading below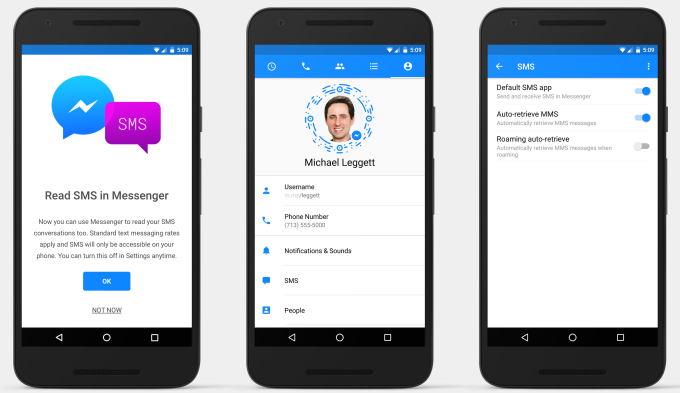 "A lot of Android texting apps didn't keep up with the evolution of messaging, so we felt like we truly had to make Messenger the best SMS client for Android," Facebook's head of Messenger David Marcus
Google actually released another app you might never have heard of called Messenger (not to be confused with Facebook Messenger)which literally does the same thing Hangouts and now Facebook Messenger are able to do. What's up with that? Why this interest by these big companies to control your SMS chat experience? Whatever the mystery is, here's how you can set Facebook Messenger as your default SMS app:
Go to their settings
Select SMS or Messages
Tap on Default SMS App
Advertisement - Continue reading below
Select Facebook Messenger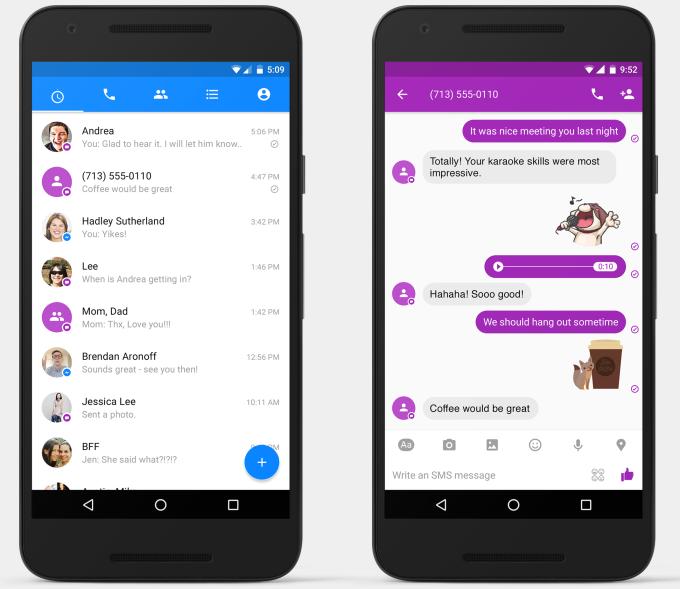 After you have integrated Facebook Messenger as your default app, standard SMS sending rates will still apply as traditional SMS text messages pass through your local carrier and not Facebook and they use credit instead of the Internet.What you will be able to do is utilise Facebook stickers when sending the SMS, as well as send images, audio and video clips (MMS). The SMS chats will be purple to Facebook's blue in order to distinguish between the two.
Featured Image: TechCrunch