Do you remember the last time you were directing a friend to your place and you spent more than 5 minutes of back and forth with them before they finally arrived? Been there several times and don't wish repeat the experience.
Today a number of apps now seamlessly allow you to share location with family and friends including Google maps, Whatsapp, Messenger, Facebook app, Telegram and several others. But none of them can give you an addressable digital address that anyone in the world can use to find you.  That's where Plus codes come in.
Advertisement - Continue reading below
Open Location Codes also commonly known as Plus codes is a Geocode system developed by Google for identifying an area anywhere on the Earth. Plus codes take the complicated longitudes and latitude coordinates and turns them into memorable user-friendly format for ordinary users.
So instead of having the usual Geo-address such as 0.338117, 32.576116 which point to the New Mulago hospital, you instead have 6GGJ8HQG+6C which is super easy to remember and even share.  So how do plus codes really work? It's really simple.
---
Related post: Here are 3 smart ways to share directions with friends
---
Open Google Maps from your smartphone. Long tap on your location; that could be your workplace or your home. Make sure that location services or GPS are turned on and you have a clear view of the Sky just to make sure we get accurate pin. Scroll down and pull up whatever location the app shows at the bottom of the screen to reveal more details. You will see the plus code which is a bunch of alphanumeric characters with a plus sign. Copy that. For the new Mulago, it is 6GGJ8HQG+6C.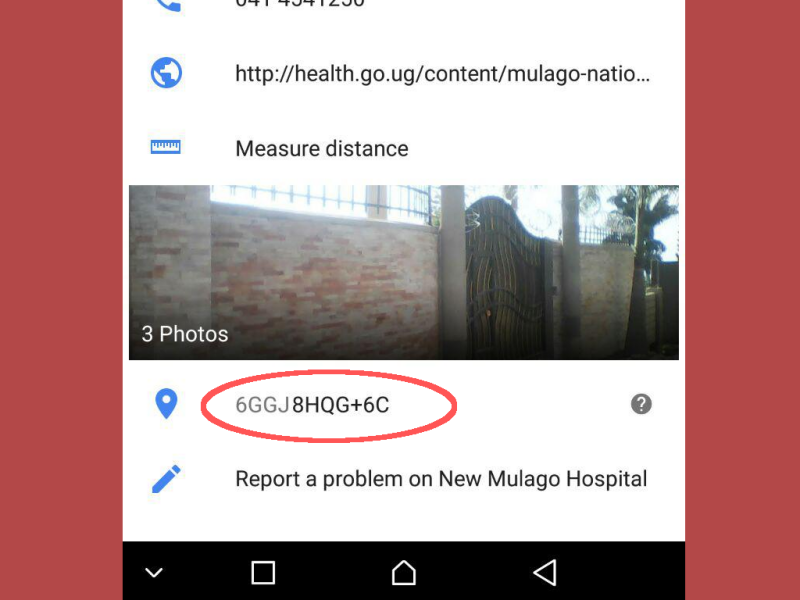 Advertisement - Continue reading below
Now you can text this Plus code to your friends via SMS or Whatsapp or print it in an invitation card, on your website or whatever you want. Your friends simply have to visit the plus codes website and paste the plus codes in the website to reveal your address. For instance, my case it was https://plus.codes/6GGJ8HQG+6C.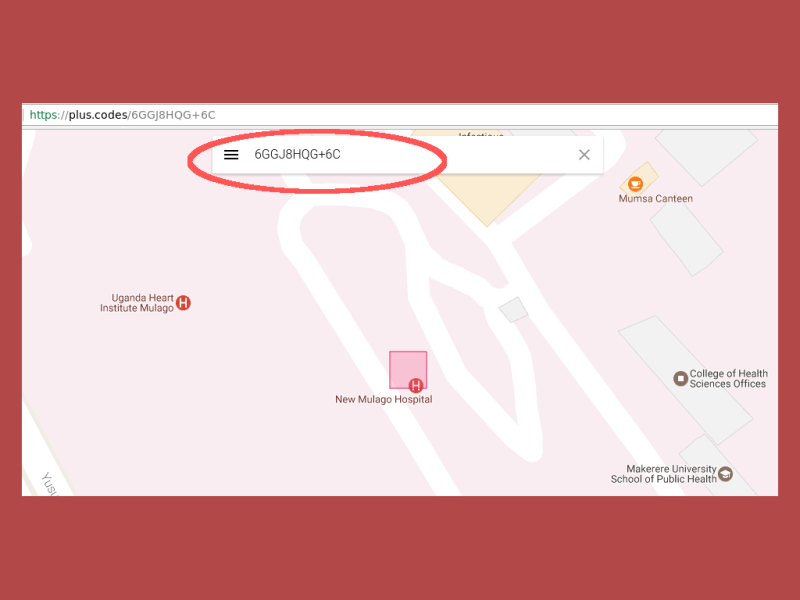 Now you have a permanent address that you can share with family and friends. No more green roofs, Muvule trees, black gates and whatever land marks you have been using to give directions.