Technology is quick to change, in appreciation of modernity and invention, and the impact is mostly visible for data storage. The times of huge machines that could store pea-nuts of information are long forgotten as modernity demands a much wider coverage in a portable environment. But headlines pointing out cyber crime and data piracy are a flash light in the face with a question mark on how safe your data is.
31st March marks the World Backup day, and this article is there to knock at your memory door to check if your data is really secure.
Advertisement - Continue reading below
What is Data Backup?
Data Backup is the process of copying and archiving important computer data, primarily for recovery in the case of a loss, as well as for reference in future terms. Data is very essential, delicate and so important today that most computer users have them purposely to store it.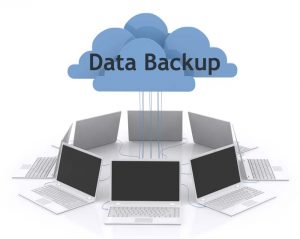 However, it is no guarantee that safety is ensured thus, a user is required to always make a backup of any savings as well as come up with a recovery plan just in case something wrong happens. Such a plan requires one to answer a few critical questions on their data and regard the results as a guideline.
How many Storage locations do you have?
A user can choose from a variety of devices to store their much-needed data, but putting all your eggs in a single basket is not the best idea. This is because of the numerous computer malware that may eat it up, accidental deletion that could ruin your storage and computer loss to theft or so.
Advertisement - Continue reading below
It is recommended to have two to three storage locations so that you can have the unconditional peace-of-mind. If you have your data at the palms on your smartphone, an SD card could be of help. For a PC user, a secondary computer could do the job.
How often does this data change?
The ability to ensure maximum security for all data saved is highly determined by its rate of change in format. The frequency of change can affect your decision on how often the data should be backed up. For example, data that changes daily should be backed up daily, while that which changes less often requires as less backup.
Which data backup device or media should you use?
The criteria to follow when selecting a device or medium for backup is not a straight line, and so you need to make some consideration in regard to how much the device would benefit your needs.
The device should be a fit in your budget before acquiring it so that it does not strain your pockets; it should be reliable and fast when it comes to securing a copy of your data, and it should have a wide enough capacity to accommodate as much of your work as possible.
Related: Backing up your data in 4 easy and inexpensive ways
Which data backup method best suits you?
Advertisement - Continue reading below
There are numerous options to choose from but majored into three.
Cloning and imaging of the computer disc drive, which is simply the duplication of the entire drive content to another location for backup and upgrade of the source drive.
External storage devices such as an external hard disk or flash drive, depending on the amount of data to backup.
Online storage, commonly known as Cloud backup, which is relatively easiest and most convenient. You can find the best online storage options here.
The method chosen is highly driven by the selection criteria for the backup device.
With the storage space close to becoming a necessity in the computing world, given the Internet of Things, we ought to watch out for the innovations as they come in.