If you have been looking for alternatives to DSTV, Startime, Zuku or Azam TV, then KweseTV might be a good option for you.  Kwese, a brand of Econet Media Limited, is a distinctly African entertainment company aiming to provide affordable and premium content to audiences across the continent through pay, free-to-air and digital television.
It joins a highly competitive market, with key features that could capture the eyes and meet the growing demands of African viewers, including you. Currently Kwesé TV  a satellite pay-TV service is only available in Rwanda, Zambia and Ghana; and is coming soon to Uganda although Kwese Free Sports, a free-to-air channel has already been airing in Uganda.
Advertisement - Continue reading below
KweseTV available on Mobile
If you fall under the category of people who find TV so 1990, you can still watch it wherever you are using the Android or iOS  free app. After downloading it to your smartphone or tablet, and successfully registering, it allows you to watch free and paid-for TV channels anywhere and at anytime. Registration enables Kwese to tell who you are and whether or not you should be allowed to watch the paid-for channels. Also content rights differ per country and registration helps to ensure the right content is served per country.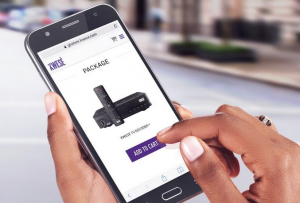 How to buy KweseTV decoders  and dish
If you are interested in acquiring a satellite decoder, you can just go directly to the online store and order for it, or look up for a dealer to deliver it to you. Unfortunately, no dealers are available yet in Uganda so the better option is the online store.
The satellite decoder goes for Ugx 142,700 inclusive of a 90cm satellite dish, 20m cabling, a full month free Kwese bouquet, and installation costs. If you already have a satellite dish and wish to just switch to Kwese, you can order for only the decoder at Ugx 115,940 and a certified installer will work on the repointing of the existing dish to Kwesé satellite and activation. It also serves you with a full month free bouquet.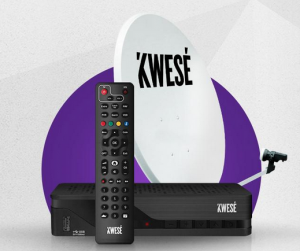 Kwese works with DHL to provide 24 hour shipping of decoders across Africa, with a target of reaching clients in over 40 countries by the end of the year.
Advertisement - Continue reading below
How to apply as KweseTV dealer
There is also an opportunity if you wish to become a dealer, so that you provide the Kwese services on ground with training from the Kwese dealer team. Applying to become an authorized Kwese dealer is not any hard, and you can click here to fill in your submission.
With over 50 channels of world class entertainment, Kwese looks to fit in the shoes that DStv and Startimes could have failed in delivering digital content to Ugandans at the rate each can afford. Soccer fanatics will have free viewership of the English Premier League and some action from Spain. You can also check out the tv guide via their website to keep up to date with the programming.
KweseTV is expected to officially start operation in Uganda this month.