Have you been confused on why some smartphones can charge to full capacity in just minutes, while others take hours and hours to even reach half of that? Well, the issue rotates around smartphone quick charge technology.
These technical specifications come embedded mainly in high end smartphones, whereas there is ability for compatibility with branded devices, as well as any other supported phones. We outline for you the various smartphone quick charge technologies and how they work.
Advertisement - Continue reading below
MediaTek Pump Express 3.0
This uses an inbuilt SoC (Systems-on-chip) technology to control heat issues and quick charging for powered devices. It can charge a smartphone battery from zero to 70% in as little as 20 minutes; and can charge within 5 minutes for four hours of talk time.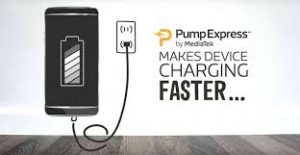 This innovation enables direct charge through Type-C USB power delivery. The direct charging bypasses charging circuitry inside the phone and prevents the device from overheating while also directing in electrical current from the adapter direct to the battery. This cuts power dissipation by more than 50%.
There is a higher charging speed, higher charging efficiency, and lower phone technologies when charging.
Advertisement - Continue reading below
Qualcomm Quick Charge 4.0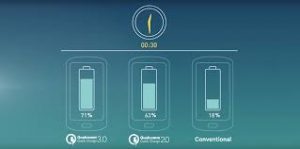 This includes the latest iteration of Qualcomm's power management algorithm – Intelligent Negotiation for Optimum Voltage (INOV). It comes with real-time thermal management which regulates the temperature during power delivery to keep your phone safe, yet charging more efficiently.
It is 20% faster and 30% more efficient than its predecessor; and runs about 5 degrees Celsius cooler. The addition of battery saver features does prolong the life of the phone battery, and it is said to be fully USB-C USB-PD compliant. Five minutes of charging enables for usage of up to Five hours.
Samsung Adaptive Fast Charging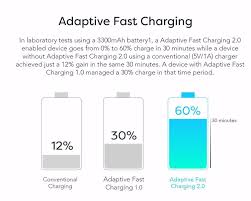 Advertisement - Continue reading below
This is the smartest option to charging Samsung mobile devices. It is speedy and knows when to stop charging, to prolong the life span of a battery. It is compatible with Samsung's range of fast charging chargers to ensure that you never run short of battery.
OPPO VOOC Flash Charge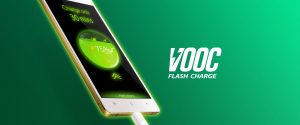 The OPPO VOOC (Voltage Open Loop Multi-step Constant-Current Charging) Flash charging system is the OPPO Electronics fast-charge technology that is capable of juicing 75% in just 30 minutes of charge. OPPO also licensed VOOC to OnePlus marketing the same technology as Dash Charge, which is claimed to charge a full day's power in half an hour.
Infinix Xcharge 4.0
Advertisement - Continue reading below
Infinix is boosting its products with not only sleek and beautiful designs, but also with a super fast charger that ensures a minimal charge of only 5 minutes for 250 minutes talk time, with a 30-minute charge enough to power you through the entire day. It comes with a 5V5A low-voltage DC charging technology which increases charging efficiency to 96%.
The Xcharge 4.0 reduces the loss of current conversion and reduces heat from charging to ensure smartphone safety.
Huawei SmartPower 5.0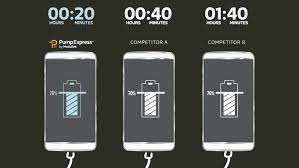 This is the latest quick charging technology that runs over the high-end Huawei devices. With it, your phone can be charged to 20% in just 10 minutes, and 50% in half of an hour; as a single charge can give you two full days of regular use, and nearly 1.5 days of heavy use.
It gives you an extra 20%battery life when gaming, and 100 hours of music play – all from the single charge.
These, and many more, are the technologies that power our smartphones in an unlimited speed and juice them to the fullest. What do you use?
Advertisement - Continue reading below